EASTER IS ALL about buns, bonnets and bunnies (and chocolate)… but where did these traditions develop from?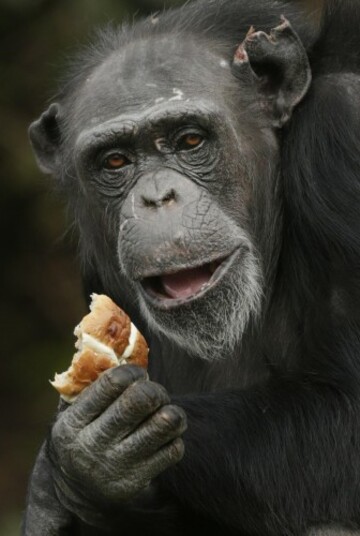 Source: PA Archive/Press Association Images
Hot cross buns
For the uninitiated, hot cross buns are sweet, raisin-filled yeasty buns which are marked with a white cross on top.
But where did they come from? Food historian Ivan Day said that the buns were made in London during the 1700s, and there is no recorded history of them before then.
Though their origins are murky, what is clear is that for hundreds of years they have been eaten on Good Friday, and were sometimes seen as good luck charms. Some believe the buns are connected to a monk in St Albans in the 14th century, but that has yet to be proven.
Bunnies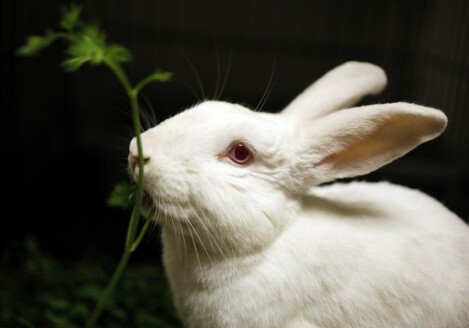 Source: AP/Press Association Images
It's said that the Easter Bunny is a symbol connected to the pagan festival of Eastre, and the goddess of the same name who was worshipped by the Anglo Saxons.
The rabbit symbolised fertility, and Spring was associated with rebirth and new life, so you can see the connection there, eh?
It is not exactly clear when the rabbit became entwined with Easter celebrations but despite its pagan roots, today the Easter Bunny is associated with the Christian celebration of Easter.
Easter bonnets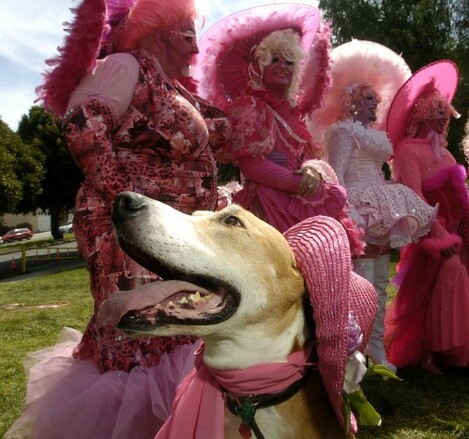 Source: AP/Press Association Images
It might be unusual to wear a bonnet now, but Easter bonnets date from a time when most women wore hats of some kind.
Irving Berlin wrote about a woman wearing a Easter bonnet in an Easter parade, bringing the hat into popular culture. In New York, well-off women would show off their hats at the parade, which inspired Berlin's description.
It's a tradition to wear new clothes at Easter, and the bonnet ties into this idea, as women and girls could purchase a new hat to wear at church on Easter Sunday. In post Civil War America, women swapped their mourning veils for the bright hats. Nowadays, children often make bonnets at school.
Easter Eggs
Source: AP/Press Association Images
Eggs are a symbol of new life and fertility, and Easter is a time of religious rebirth and resurrection. The day before Lent begins, people use up eggs on Shrove Tuesday by making pancakes. This was traditionally the last bit of egg or dairy consumed until Easter.
It's not just Christians that celebrate the egg as a sign of rebirth – Iranians and others decorate them on the Iranian New Year, which is called Nowruz.
Many other countries paint eggs, including the USA. The White House holds an Easter Egg Roll every year, which looks like a bit of a laugh.
Painting eggs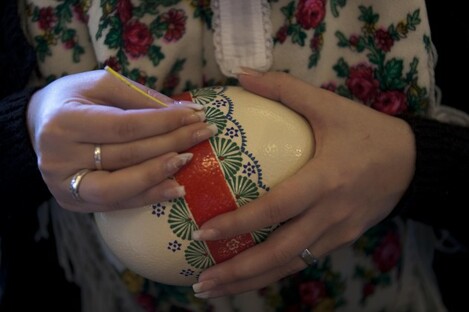 Source: Markus Schreiber
It is said that the colouring of eggs is related to a religious legend: that Mary Magdala brought cooked eggs to share with women at the tomb of the Christ and when she saw the Lord the eggs turned bright red.
These days, people paint eggs many different colours, with elaborate designs and textures added.
Chocolate
Source: Jeff Moore
Now that we have some idea of the history of the Easter egg, how did chocolate come into it? Well, those of us who love chocolate know that adding chocolate to any feast will make it that bit more special.
In 19th century France and Germany, people began a tradition of giving gifts of chocolate Easter eggs.
John Cadbury produced its first chocolate easter egg with French eating chocolate in 1842, and in 1875 the first Cadbury eggs were made and sold. The first eggs were plain and filled with sugared almonds, and decorations included chocolate piping and marzipan flowers.