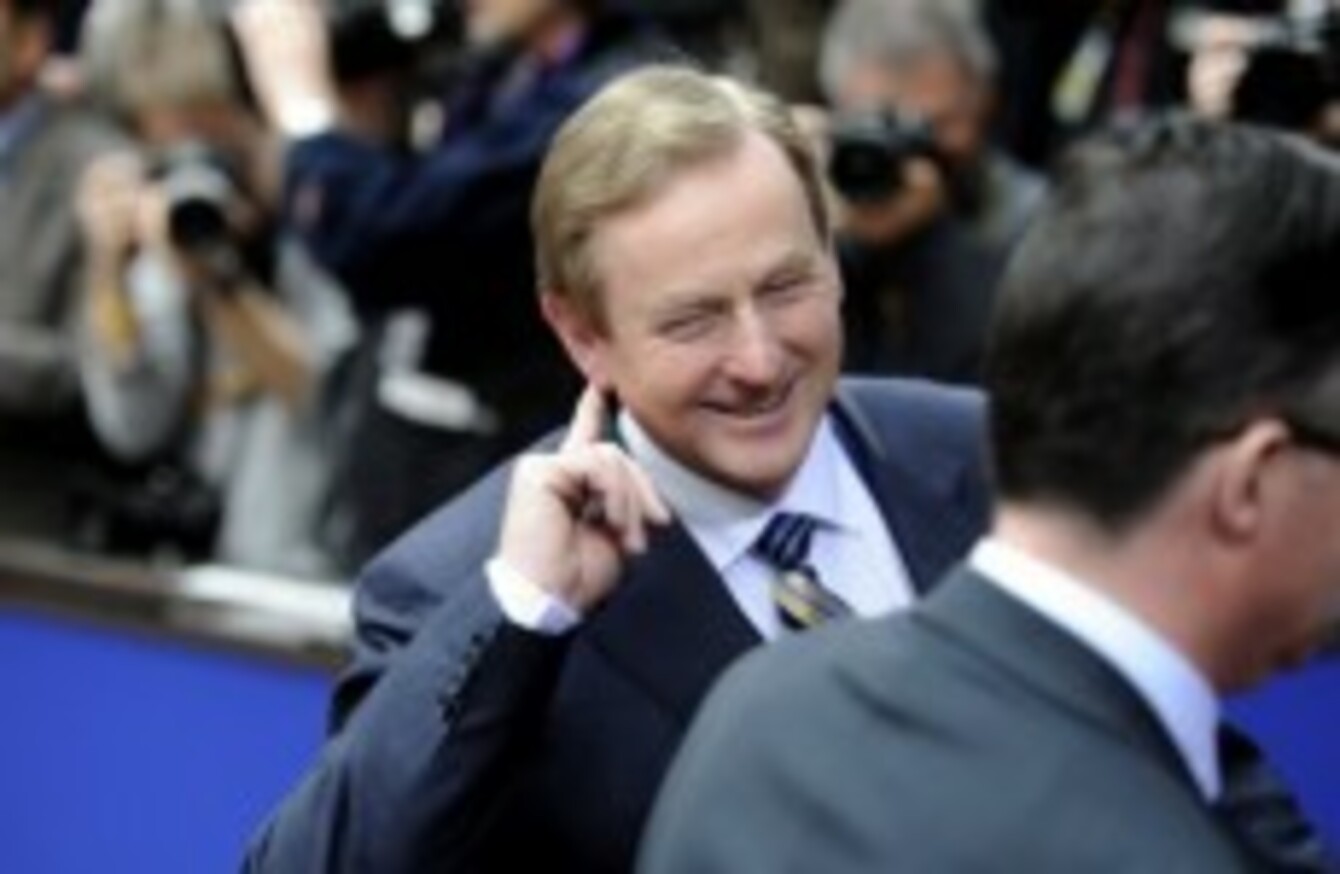 Image: AP Photo/Geert Vanden Wijngaert
Image: AP Photo/Geert Vanden Wijngaert
TAOISEACH ENDA KENNY has said that rebuilding bridges with our European counterparts – and particularly the European Central Bank – is essential in helping the country secure longer-term funding.
Kenny told RTÉ's News at One today that the ECB now accepts "that it would not be prudent to have immediate firesales of assets which would lead to further recapitalisation at high interest rates".
Ireland also needs to restore confidence among other countries that we're serious about business, he said.
Kenny would not rule out further cash support for banks, saying that the government would wait until the outcome of the bank stress tests were published next week before making any decisions on that issue or on the issue of burden-sharing with bondholders.
He said that once the tests were done, Ireland will intensify its dialogue with other EU members:
I think that's important in terms of explaining what our strategy is, the extent of problems that the people now face and what it is that we propose to do in keeping to the fiscal targets that we've set, in keeping to the objectives as laid out in the programme for government and how we intend to achieve that.
A Bloomberg survey of financial analysts has suggested that the Irish banks could require another €27.5bn on top of the €46.3m already spent.