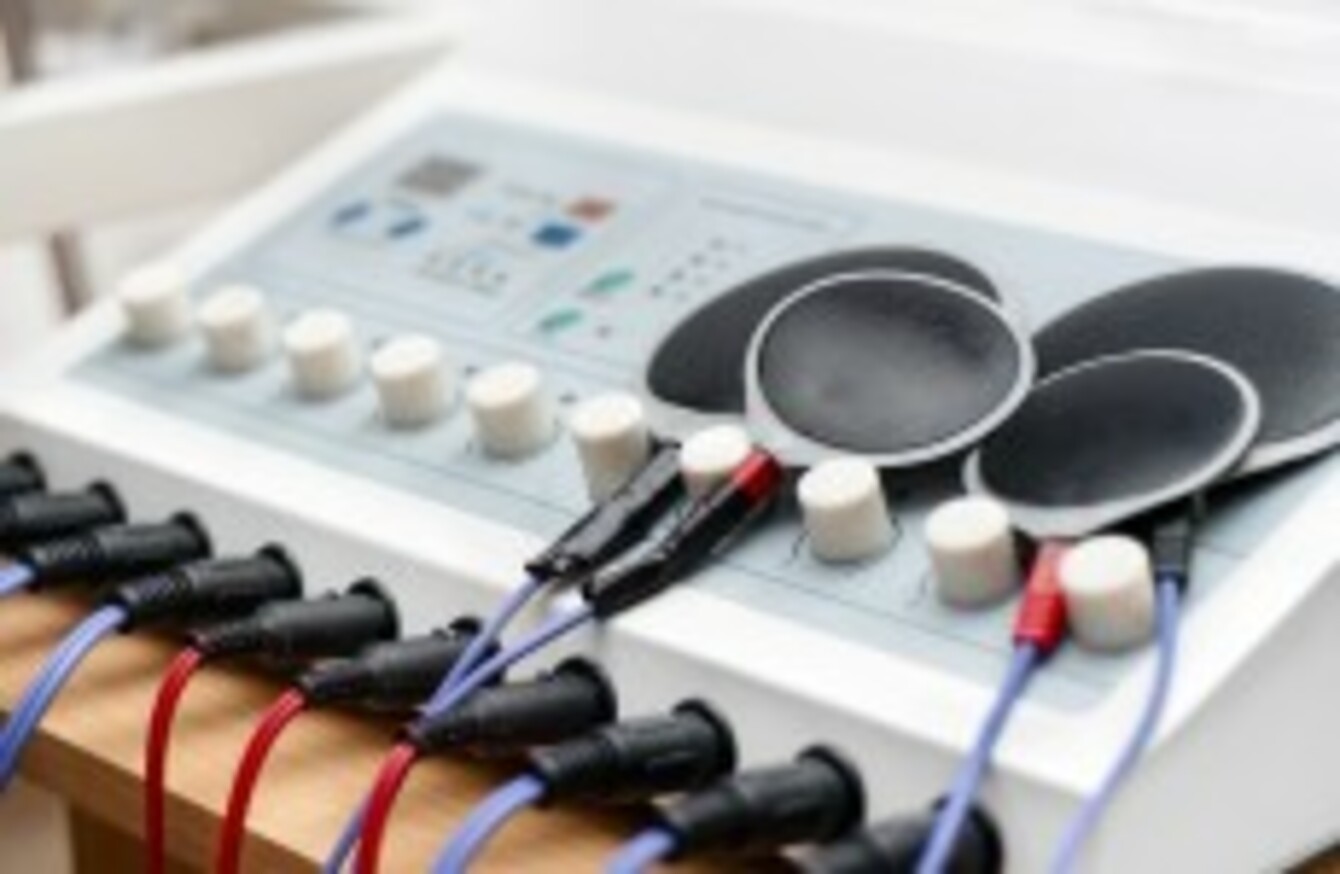 Image: Shutterstock
Image: Shutterstock
IT'S BEEN OVER a year since it was stated that electro-shock therapy (ECT ) for "unwilling" patients would be removed from legislation.
Last July, the Minister of State for Disability, Equality, Mental Health and Older People, Kathleen Lynch told TheJournal.ie:
I know for a fact that we are taking out 'unwilling' from the ECT piece. That to me always did seem outrageous, so that is going to go.
However, the expert group is yet to deliver it's report on the reforms needed to the Mental Health Act.
No consent
Last year, the Mental Health Commission annual report stated that in 2012, a total of 156 treatments were administered without consent, representing 7.2% of all ECT treatments (2,152) in 2012.
The commission said that under the law, ECT is still a treatment that is able to be used on unwilling patients, though they said that they have continually stated in their annual reports that they are of the opinion that it should not be a treatment given to the unwilling.
In a statement to TheJournal.ie, the Department of Health said:
The final meeting of the Expert Group has recently taken place and work is continuing on finalising the report following deliberations and discussions by the Group at this final meeting.
Expert group report 
This week, the minister confirmed that the expert group that was reviewing the Mental Health Act did have their last meeting and said they are putting together their findings.
There were three issues that came up at that meeting and the Department of Health are looking at how to incorporate those in to the final report.
I gave very clear instructions that if someone is unwilling to have ECT, then that is going to be removed.I have no idea what the expert group are going to report, but it is still  my believe that unwilling has to come out.
Campaigners continue to call for the change to introduced sooner rather than later, with a Cork based psychiatric survivor organisation, MindFreedom Ireland, continuing to hold protests.
The department said the report of the expert group will be presented to Minister Lynch in the near future.