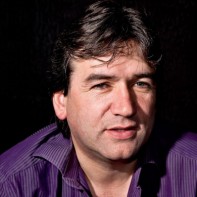 Sean Kearns will be running as an Independent candidate in the Roscommon-South Leitrim area. Kearns is a former member of AECI & Founder member of NECI, he has also been national coordinator of the Irish Peoples' Union.
Policies
TDs - cut numbers, cut salaries, cut expenses , cut holidays
Encourage new indigenous business to start up and flourish as well as seeking new inward investment from foreign companies
Reinstate the 'recall' option back into the constitution
Did you know?
Kearns is a regular commentator on local & National radio.
Boards.ie Vote
Have your say by voting now in the
Boards.ie General Election Poll 2011