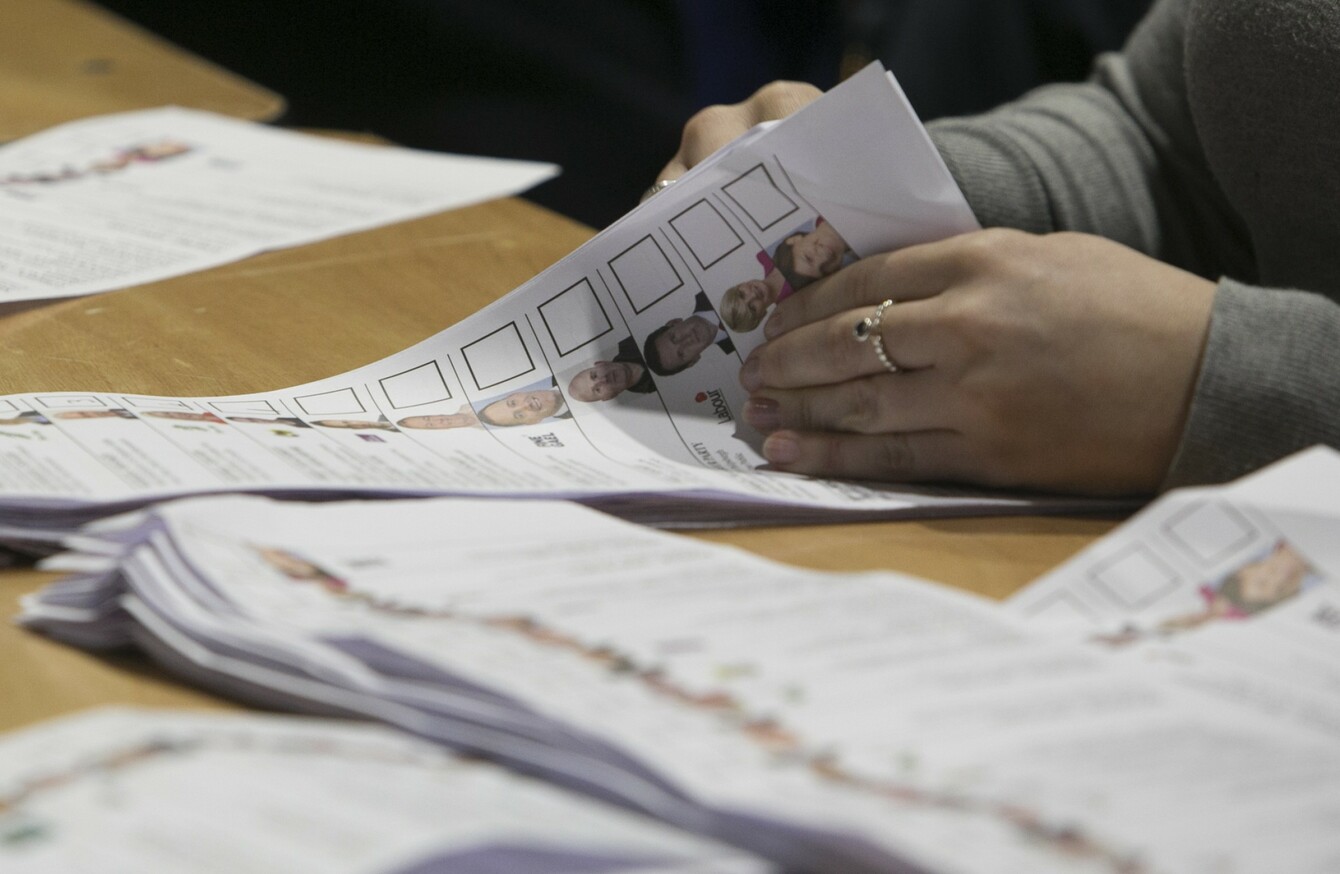 Image: Sam Boal
Image: Sam Boal
COUNTING IN FIVE constituencies restarts this morning, meaning an already uncertain political landscape remains even more in flux.
Full recounts in Dublin South West will begin at 9am, Wexford at 10am and Dublin Bay North at 11am.
Dublin South Central will resume its count at the later time of 1pm, while Longford-Westmeath has been adjourned until 3pm.
There, Labour's Willie Penrose looks like taking an unlikely seat after conceding yesterday.
Fianna Fáil's Robert Troy had taken a seat, but a full recount was requested by Fianna Fáil's Connie Gerety-Quinn.
In Dublin Bay North, a full recount has been granted at the request of Independent Senator Averil Power.
The decision comes after count 13 following the distribution of the votes of SocDem candidate Cian O'Callaghan.
O'Callaghan's transfers saw Power trail Independent TD Tommy Broughan by 67 votes and People Before Profit Councillor John Lyons by 92 votes. That result would see Power eliminated.
The constituency could be massive for both Labour and the AAA-PBP, both of whom could reach seven seats with a win. That would grant them automatic speaking rights in the Dáil.
The AAA-PBP also need Bríd Smith to win out in Dublin South Central, where Fianna Fáil's Catherine Ardagh asked for a recount.
In Dublin South-West, independent Katherine Zappone is hoping a recount will see her into the fifth seat ahead of Fine Gael's Anne Marie Dermody.
In Wexford, two seats are outstanding.