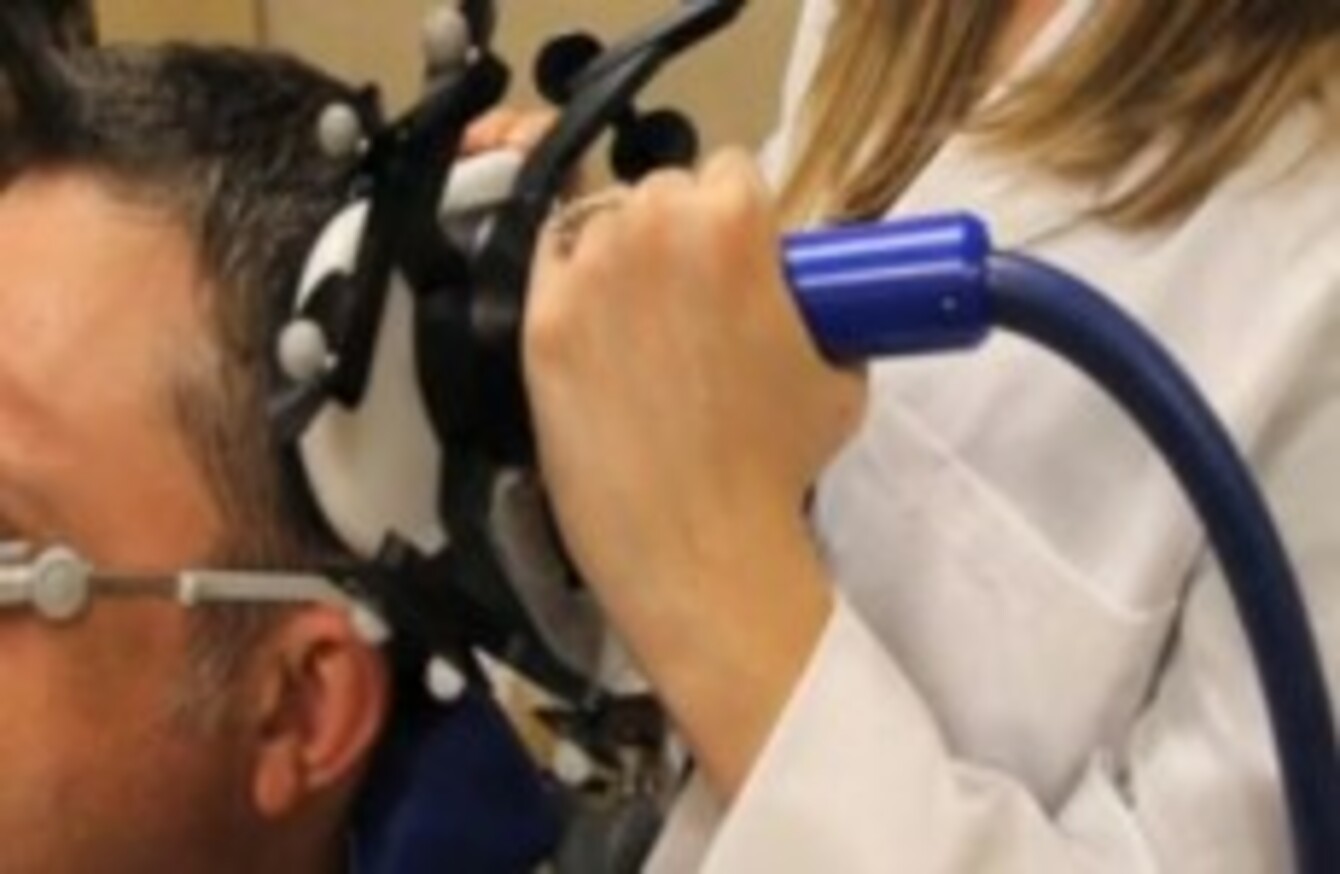 Image: Northwestern University.
Image: Northwestern University.
RESEARCHERS IN THE US have opened up a new field of possibilities with a study that experimented by sending electrical current to the brain using magnetic pulses.
Scientists say this could be used to treat memory disorders from stroke, Alzheimer's and brain injury.
Stimulating a particular region in the brain via non-invasive delivery of electrical current using pulses, called 'Transcranial Magnetic Stimulation', improves memory, according to the study.
"We show for the first time that you can specifically change memory functions of the brain in adults without surgery or drugs, which have not proven effective," said senior author Joel Voss, assistant professor of medical social sciences at Northwestern University Feinberg School of Medicine.
This noninvasive stimulation improves the ability to learn new things. It has tremendous potential for treating memory disorders.
Scientists recruited 16 healthy adults aged 21 to 40 for the research and tested their memories before and after the treatment. Both groups performed better on memory tests as a result of the brain stimulation. It took three days of stimulation before they improved.
The study, published in Science today, also is the first to demonstrate that remembering events requires a collection of many brain regions to work in concert with a key memory structure called the hippocampus – similar to a symphony orchestra. The electrical stimulation is like giving the brain regions a more talented conductor so they play in closer synchrony.
The approach also has potential for treating mental disorders such as schizophrenia in which these brain regions and the hippocampus are out of sync with each other, affecting memory and cognition.
This study is the first to show that this method improves memory after long treatment and the improvement lasts at least 24 hours after stimulation is given.