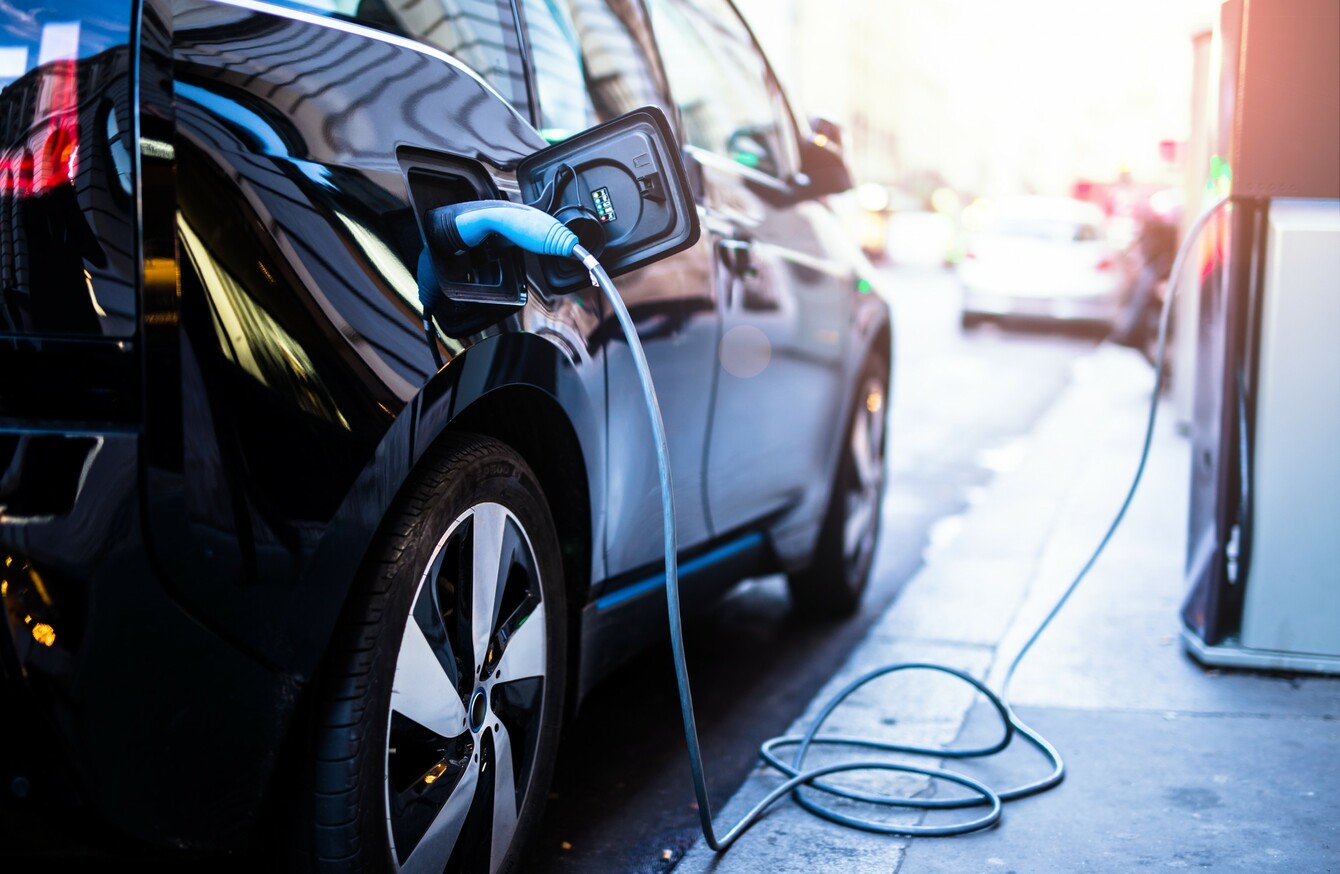 Image: Shutterstock/guteksk7
Image: Shutterstock/guteksk7
TWO OUT OF every five car buyers in Ireland now say they intend to buy either hybrid or fully electric – a significant increase on a year ago. 
That's the headline finding of the latest DoneDeal Motor Market Report, which combines official SIMI motor industry data and the results of a commissioned survey of 1,500 car buyers. 
The report also shows consumer sentiment holding up well despite the pandemic, with 40% of respondents intending to buy a car this year. This eagerness to buy may reflect an increased availability of funds, with a segment of households having saved on holiday travel, childcare and more. 
Here's what we learned from this instalment of the quarterly industry review:
Electric and hybrid cars are on the rise – but diesels remain popular 
Some 40% of respondents to the survey said they intend to buy either a hybrid or electric car – a 5% increase on last year. The report also shows a massive 70% increase in electric car searches on DoneDeal.
However, when you put that interest against actual sales figures, a more complicated story emerges. The number of electric cars hitting the road is certainly rising. Some 2,831 new electric cars were registered during the first quarter, in comparison to 1,650 for the same period 2020. But these are low compared to the numbers of diesel (17,615) or petrol (15,682) cars sold.
In terms of market share, electric vehicles, plug-in hybrids and hybrids continue to grow, with combined market share of more than 28%. Diesel cars now account for 36.58% of the market, petrol 32.68%, hybrid 17.04%, electric 5.87% and plug-in hybrid 5.51%, according to SIMI.
Zero emission EVs are the future and the search interest detailed in the DoneDeal report suggests the future is coming closer to the present. However, in the face of endless demonisation for poor emissions, interest in diesel cars is resilient. The report shows the majority of Ireland's car buyers still look to diesels. 
Most buyers plan to spend more than €15k
The majority of buyers surveyed (60%) plan on spending more than €15,000 on their next car. The average price of a car on DoneDeal is €30,000. This figure, based on 60,000 ad listings from car dealerships nationally, reflects the increasing cost of new cars.
Surprisingly the number of buyers intending to buy with cash has dropped from 50% in 2020 to 40% in 2021, with percentage of buyers seeking finance to buy rising correspondingly to 60%. Car distributors and dealers know it is an easier sell when buyers concentrate on the monthly repayment amount rather than the full retail price of the car.
Trading in as a way of selling an existing car has increased in popularity, with 63% of buyers say they will trade-in at a dealership against their next purchase.
Shuttered showrooms are still putting the brakes on sales
Lockdown closed car showrooms with all other non-essential retail, and they can only operate at present on a click-and-deliver basis. In this environment, selling has been forced to move fully online. This is having an impact on the way people buy – according to the DoneDeal survey, in 2020 30% of car buyers were open to the idea of 'click and collect' car sales, and this figure in 2021 has risen to 42%.
Car showrooms, by their nature, are large open spaces where social distancing can be easily practiced, and there has been industry concern at the ongoing closure. Brian Cooke, SIMI Director General said in a statement: "New car sales in Q1 when compared to the same period in pre-COVID 2019 are down 25%, or nearly 16,000 cars. This represents lost revenue to the sector in excess of €500 million and lost taxation to the Exchequer of €170 million."
Cooke has called for showrooms to reopen at the start of May "to allow dealers sell both new and used cars, and to protect local employment." He added: "On a more positive note, it is encouraging to see the increases in the sale of electric cars and PHEVs despite the restricted trading environment."
The motor report shows Ireland's car buyers are prepared to move towards electrification and greener cars, but they'll do it at their own pace.
Want to buy a new or used car with confidence? DoneDeal hosts the widest selection of cars for sale in Ireland, with over 80,000 on sale today. The vast majority of those, over 60,000, are from over 1,000 trusted local car dealerships that offer certainty in your purchase through warranties and history checks.
To check out DoneDeal's range of cars from all of Ireland's trusted car dealerships, see here.