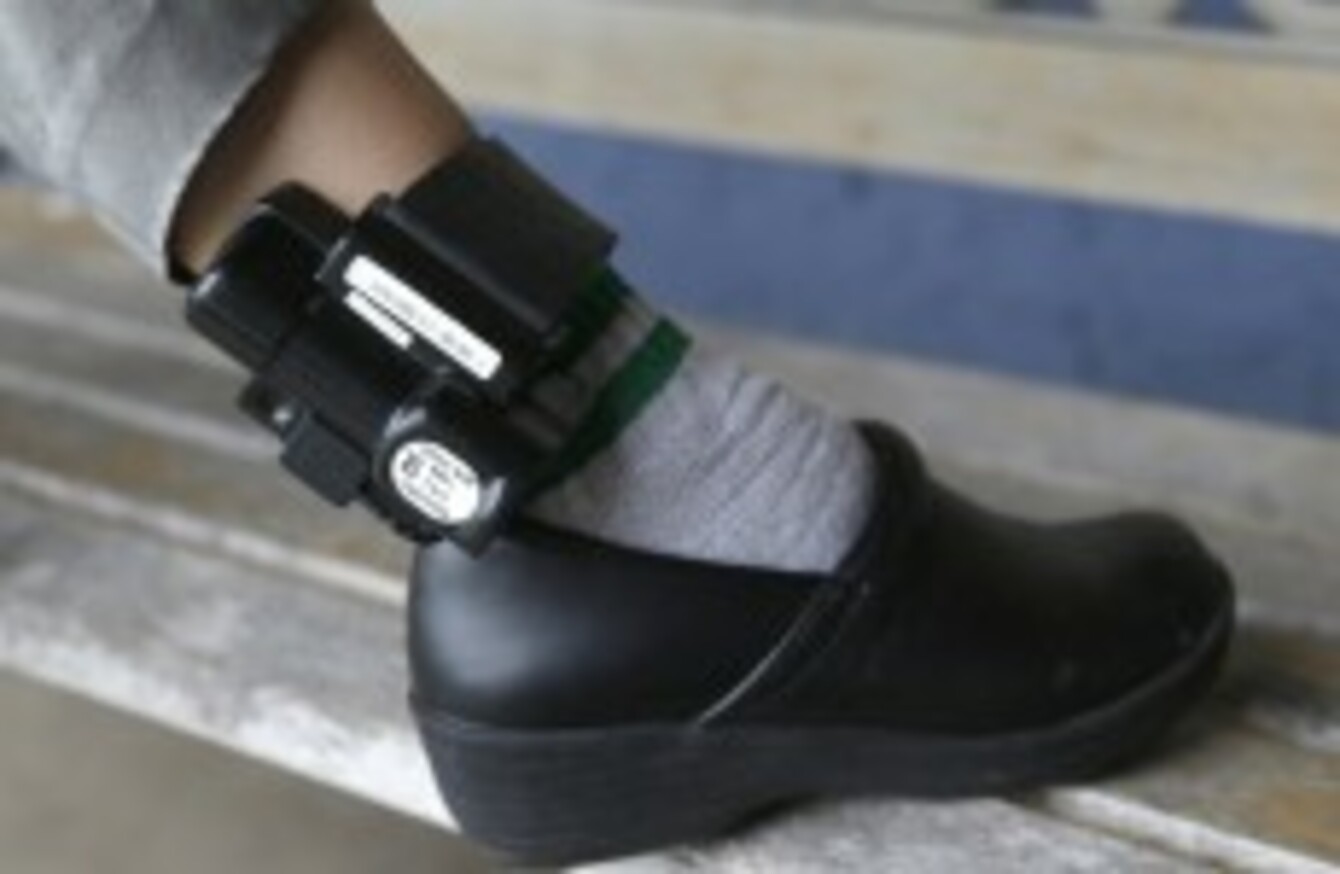 Image: AP/Press Association Images
Image: AP/Press Association Images
THE JUSTICE MINISTER says there are no plans in place to expand a program of electronic monitoring of criminals.
Independent TD Denis Naughten asked Frances Fitzgerald this week to report on the usage of the scheme so far this year, as well as the cost. He also asked if the scheme would be expanded.
For half of this year, Fitzgerald said, the programme cost €14,438.97 (including VAT).
"Following a competitive tender, Chubb Ireland have since been awarded a new electronic monitoring contract for the Irish Prison Service. The annual cost of this contract will depend on the number of prisoners who are monitored throughout the course of the year. It is expected that the average monthly costs will be in the region of €9,500 (excluding VAT).
"I have no plans to extend the use of electronic monitoring beyond that being provided for in the Sexual Offences Bill currently being drafted. The General Scheme of the Bill includes provisions for the electronic monitoring of convicted sex offenders in specific circumstances."
Naughten said that despite the cost, the monitors were ineffective because the legislation covering them was inadequate.
""The Prison Service currently has 10 electronic tags which are used for prisoners on temporary release and it has just entered a contract for a further 50 tags at an annual cost of €140,000; yet we are still awaiting the new law which will allow for high risk sex offenders to be tagged.
"The law to allow for the tagging of high risk sex offenders, post their release from prison, has been in planning for nearly 5 years, but it is still waiting to see the light of day.
"So instead of electronic tags being used to make our streets safer for women & children, these tags are gathering dust, while we wait & wait for the new law".