Listings sourced from Daft.ie
THIS CASTLE IN Co Louth dates to 1399 and has been developed and built upon over the course of its lifetime.
Knockabbey Castle comes with 30 acres of its own grounds which feature an 11th century water garden that was originally tended to by monks from the local abbey.
It is split into a number of different areas including the Queen Anne section and the Gothic section. In total it has 11 bedrooms and eight bathrooms.
The property makes interesting use of its space, with a billiards room, a bar, a library and a museum room.
Source: Daft
Included in the property are a number of annexed buildings. These are a courtyard with a stone building to the rear of the castle, a ground floor one-bedroom apartment and a gate lodge.
It is on the market for €1.95 million.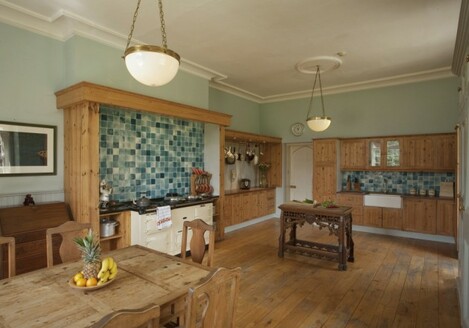 Source: Daft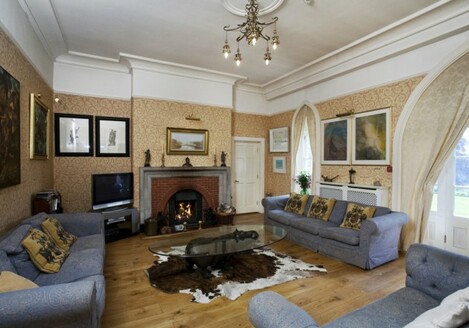 Source: Daft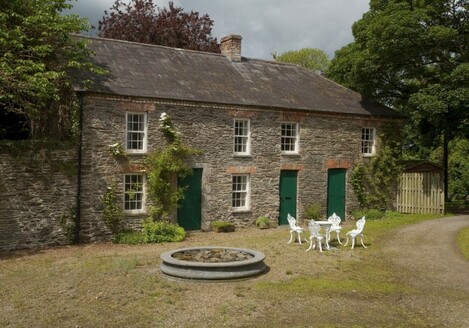 Source: Daft
Here is what around €1.95 million would get you in the rest of the country… 
Dublin
This house in the south Dublin suburb of Monkstown is on the market for €1.95 million and dates to the early 20th century. It is said to be "upgraded modern accommodation" that maintains its "old world charm".
Inside it has 2,500 sq. ft. of floor space and two of the four double bedrooms come with en suites. The property's kitchen comes fitted to a high specification, with granite work tops, a De Dietrich stainless steel oven and a Liebherr larder fridge.
Source: Daft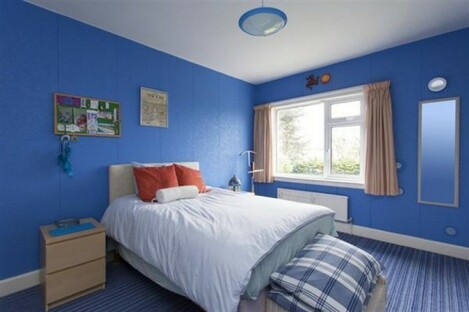 Source: Daft
Source: Daft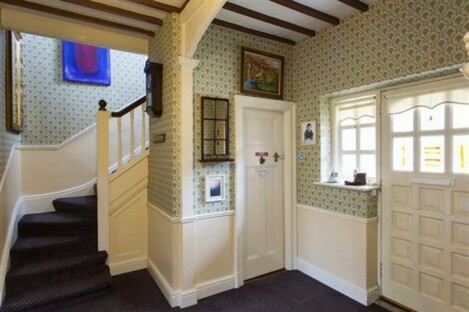 Source: Daft
Offaly
This property is on the market for €2 million and comes with a serious amount of land. The Georgian mansion sits within a 'core parkland' of 120 acres but has an additional 165 acres available to it to make up a total site of 285 acres.
The house itself has eight bedrooms with separate staff quarters. In addition to the main building the estate also includes farm buildings, a cottage and some greenhouses.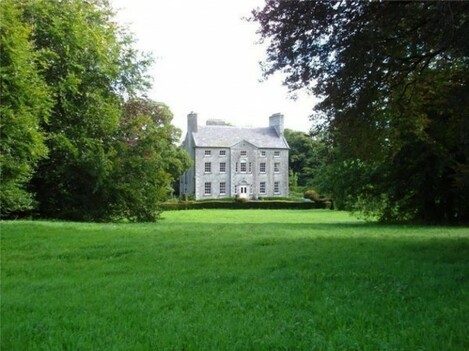 Source: Daft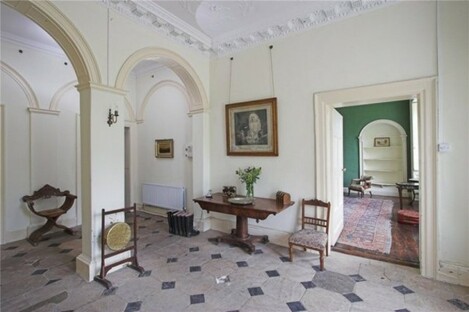 Source: Daft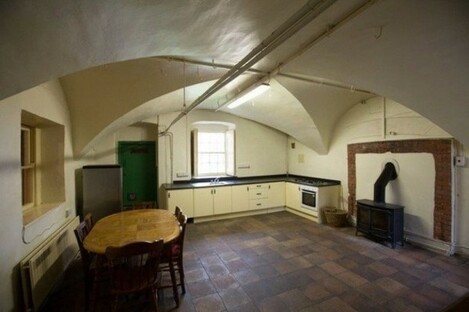 Source: Daft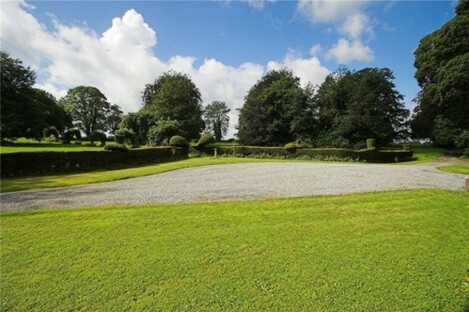 Source: Daft
Cork
Located by the water in Cork, 'Shorecliffe House' offers stunning views of the nearby Glandore Harbour area. The village of Glandore is a popular sailing destination, with its own yacht club. Each year the area hosts its own 'Classic Boats Regatta'. The village is around 70km away from Cork city.
The six-bedroom house – on the market for €1.75m – has its own tennis court, swimming pool and orchard. It sits on 6 acres of its own grounds and its interior is said to be "bright and light-filled". Two of its six bedrooms come as en suite.
Source: Daft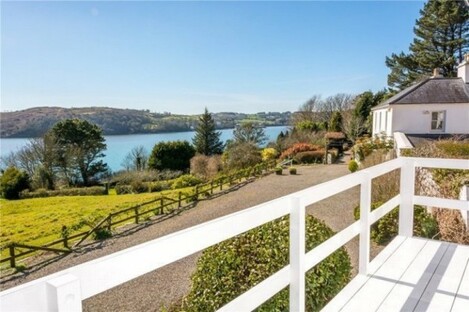 Source: Daft
Source: Daft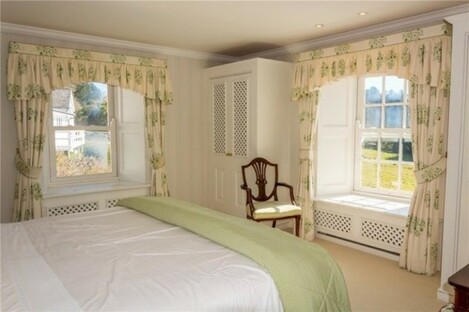 Source: Daft
Want more of these articles? Get our weekly property magazine emailed to you