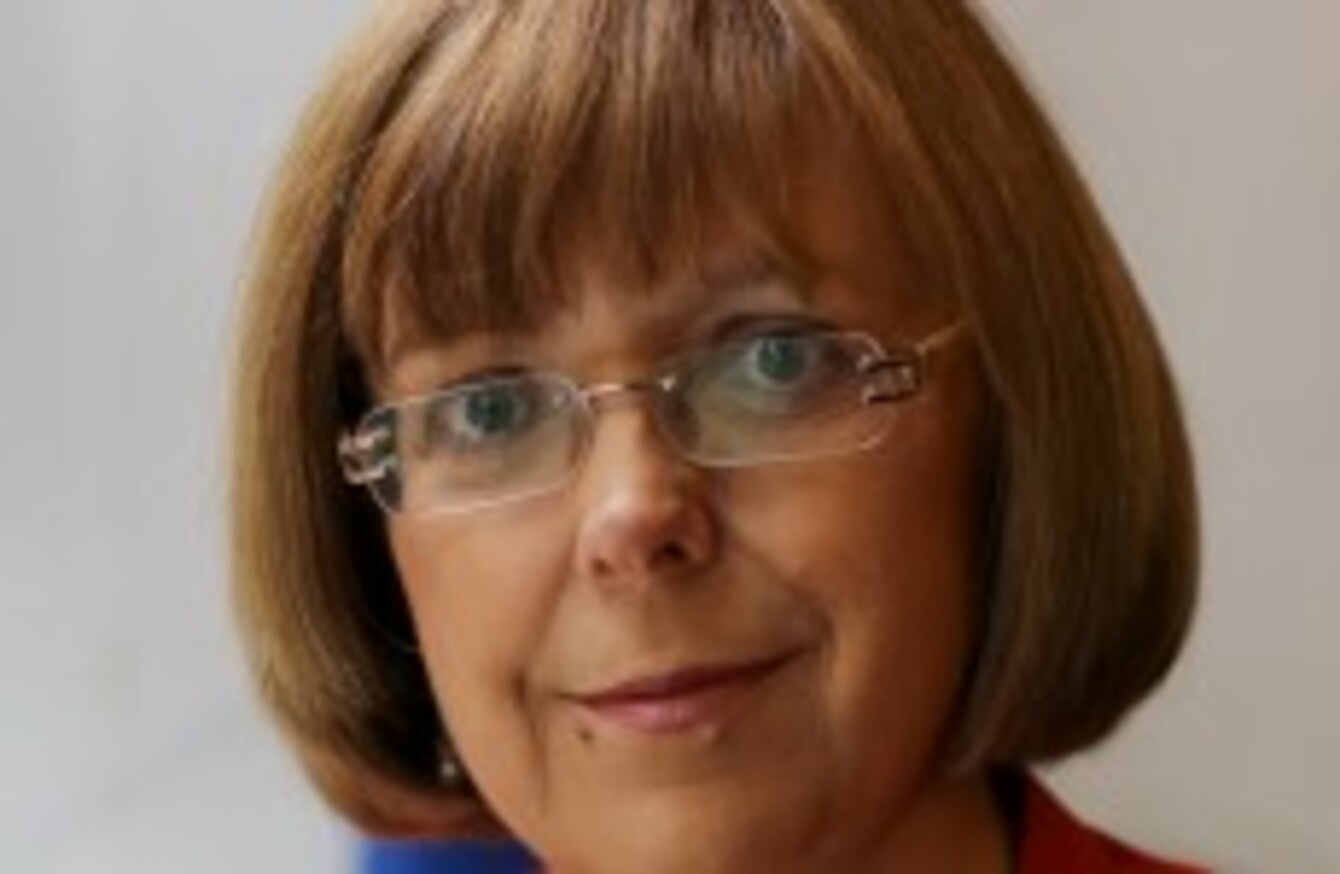 Emer Costello
Image: Wanderley Massfelli/Photocall Ireland
Emer Costello
Image: Wanderley Massfelli/Photocall Ireland
LABOUR MEP EMER Costello believes her strong record of representing Dublin will help ensure she retains her European Parliament seat in May's elections, and says her party has helped to stop the worst of austerity.
As the only candidate going forward for the Labour nomination in the capital, Costello will be looking to ensure the party retains the seat she took over from Pronsias de Rossa in 2012.
Costello, a former councillor and lord mayor of Dublin, believes she has a "good chance" of doing so despite polls indicating otherwise.
Speaking to TheJournal.ie, she said Labour had helped to stop the kind of austerity experienced in other troubled eurozone nations.
"If you wanted the kind of austerity that they had in Greece and Cyprus, if you had a single-party Fine Gael government, that's the kind of austerity that you would have had," she said. "But we did actually manage to mitigate the worst."
While Labour, hovering at around 10 per cent in the polls, is facing an uphill task across the country to hold on to many of its councillors, Costello believes its strength in Dublin will help her cause.
"I would make the point that the Labour Party is quite strong in Dublin," she said. "We have the largest number of TDs and we have a good cohort of councillors in Dublin who are all very active and all working."
'Journalists' eyes glaze over'
She admits that her profile is not as big as it could or should be, but believes responsibility for that partly lies with the media and its lack of coverage of European politics.
"You look at Oireachtas Report that goes out every night, and the TDs complain it goes out very late. European Parliament Report goes out at midnight on Sunday….
"I find it very hard to talk to journalists without their eyes glazing over cause European issues can be a bit more difficult to understand. So I think there is a challenge for me there.
With the Fine Gael candidate – likely to be junior minister Brian Hayes – set to take one of the three seats in Dublin it will be a battle between Fianna Fáil, Sinn Féin, Labour, the Socialists, and a possible high-profile independent for the two other seats.
Youth guarantee
Costello would not be drawn on her opponents, particularly Sinn Féin's Lynn Boylan or the Socialist Party incumbent Paul Murphy, both of whom are likely to attack the junior coalition partner from the left.
"I can't determine and I can't control who is going to be in the field. What I have to do is concentrate on what my strengths are… that's really what I am going to be looking at," she said.
Costello cites among her work in Europe the funding commitments she helped secure towards the Youth Guarantee – an initiative aimed at ensuring young people are in work or in training and which the EU has committed some €6 billion to over the coming years.
"There should be about €120 million coming forward for Ireland over the next two years, specifically for youth unemployment initiatives," she said. "That's not an insignificant amount of money. Is it enough? It's never enough. We had to work with what was possible."
Emer Costello on…
Whether she will remain an MEP for five years if elected:
"Oh absolutely, I am a committed European! I am going to be there for the five years, I am not interested in running for the Dáil."
The challenge facing Labour:
"There is certainly a challenge there but I think there is a challenge for all candidates in the elections. All I can say to you is I am ready to take on that challenge, I am ready to tell my story."
What Labour has achieved in government:
"The Troika came in here in 2010 and reduced the minimum wage, the first thing the Labour Party did in government was reverse that cut in the minimum wage… and Ireland was the only country of the four programme countries that you can say: 'We reversed that'.

"Labour has managed to mitigate the worst impact of the Troika. We haven't lost in industrial relations and fair play to Brendan Howlin, he actually did manage to steer through Haddington Road.

"I think that the Labour Party has a huge challenge to tell that story and to say: 'Look it, we didn't cause the crisis and we mitigated it.'"
On a possible vote pact with Fine Gael:
"I really think that that is way too premature. There has been no discussion about that, good bad or indifferent."
On former Labour colleague and now independent MEP Nessa Childers:
"Nessa's office is two doors down from my office… I have good relations with Nessa. What Nessa will do, Nessa will do."
On people who have left Labour:
"I was sorry to see some of them leave and I am disappointed to see them leave. From my own perspective, I am a team player, we had a democratic vote to go into government.

We knew all along that it was going to be a difficult decision, but we did decide to go into government because we felt that people in the country would generally be better off if Labour was there than if they weren't there.
Other candidates currently in the running for the European elections in Dublin include either Mary Fitzpatrick, Tiernan Brady or Geraldine Feeney for Fianna Fáil, Lynn Boylan for Sinn Féin, Paul Murphy for the Socialist Party, Eamon Ryan for the Green Party, and Brid Smith for People Before Profit.
TheJournal.ie intends to speak to all European Parliament candidates in the capital and elsewhere in the country before May's elections.