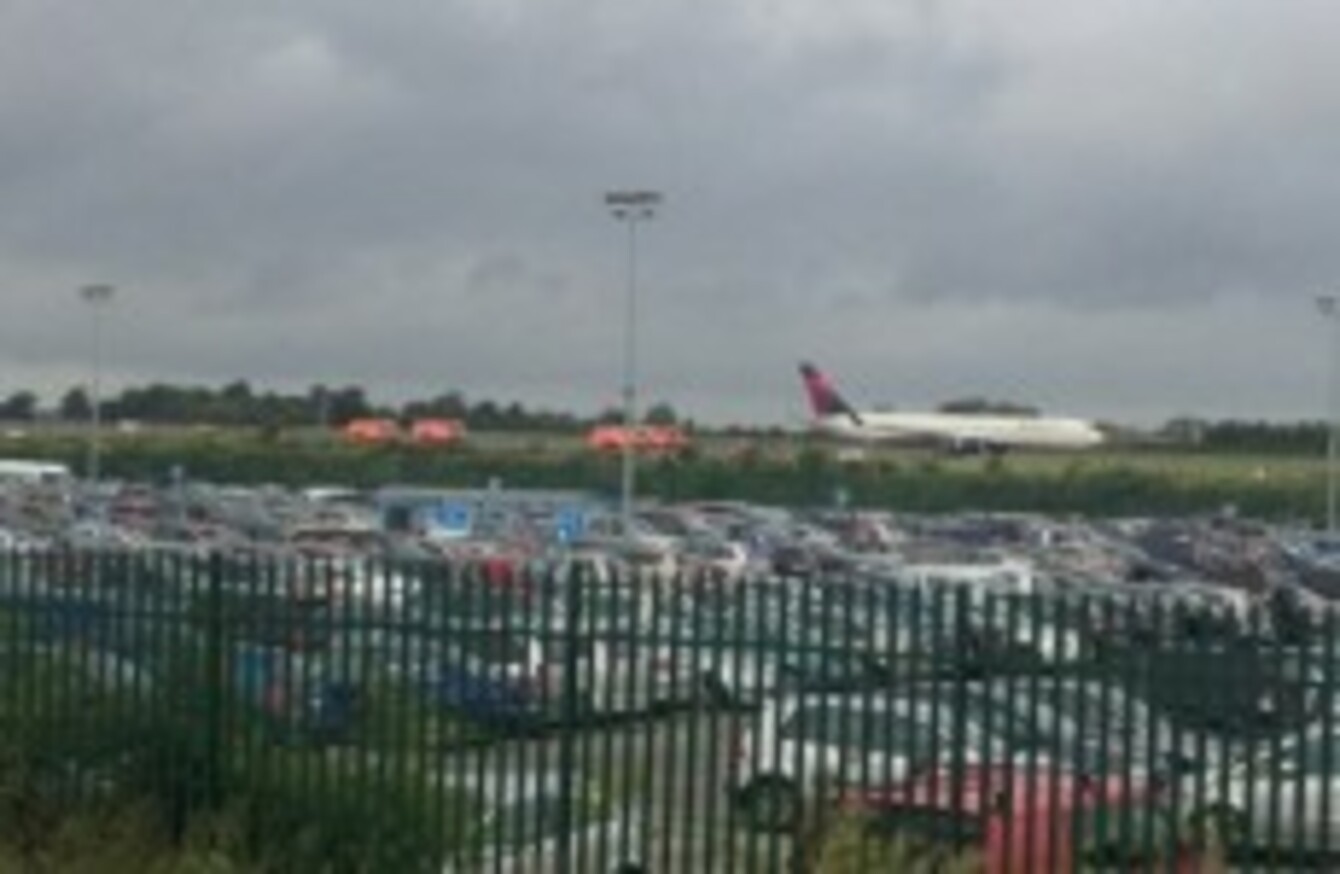 The scene at Dublin Airport this morning
Image: Image: Glenn Fitzgerald
The scene at Dublin Airport this morning
Image: Image: Glenn Fitzgerald
THERE HAVE BEEN two incidents of aircraft using Dublin Airport declaring emergencies since this morning. In both cases, the planes landed safely.
A Dublin-bound Delta jet flying from JFK in New York made an emergency landing at the facility at 9.20am.
It's believed the Boeing 767-300 was experiencing problems with one of its engines.
A spokesperson for the Dublin Airport Authority said the the airport's fire service attended the scene, which is "standard procedure" for such events. She added:
All passengers were taxied to the terminal as normal. There were no injuries on board.
At 2.30 this afternoon a private Gulfstream jet declared an emegency. The fire service again responded and the emergency was stood down at 3pm.
"The plane landed safely," according to the DAA.
Earlier this month, a Delta 767 had to make an emergency landing at Shannon. The plane was en route from Milan to Atlanta when it was diverted to the Irish airport after a problem arose.
- Additional reporting by Christina Finn