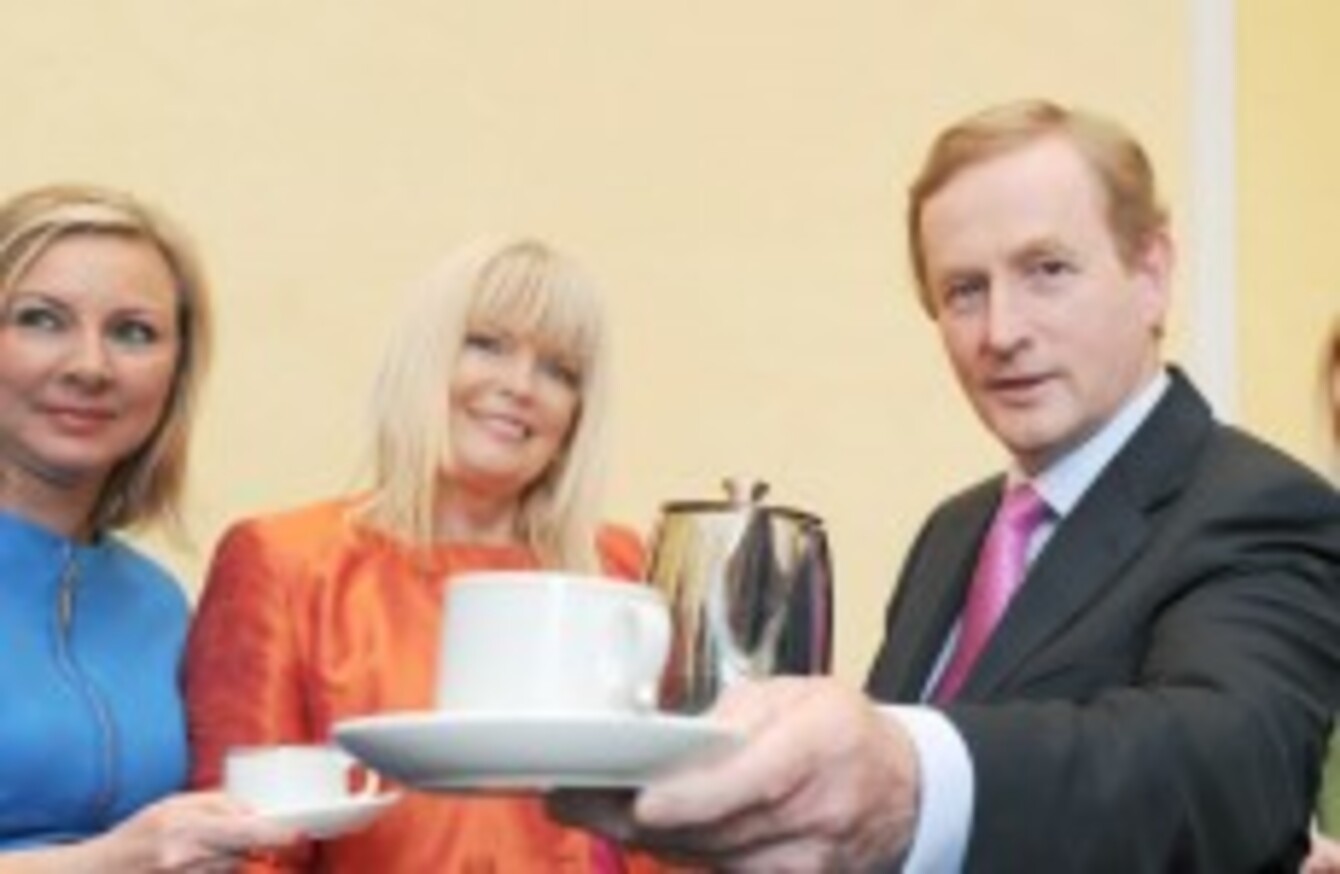 Enda Kenny with Fine Gael senator Imelda Henry and TD Mary Mitchell-O'Connor
Image: Laura Hutton/Photocall Ireland
Enda Kenny with Fine Gael senator Imelda Henry and TD Mary Mitchell-O'Connor
Image: Laura Hutton/Photocall Ireland
ENDA KENNY WOULD like to have an equal number of men and women in the next Cabinet if the government is re-elected.
Kenny, who was criticised for not promoting women in the ministerial reshuffle earlier this year, told a pre-Christmas media briefing yesterday that he would like to have seven men and seven women serve in the next Cabinet.
There are currently four women serving at Cabinet including the Tánaiste Joan Burton and Education Minister Jan O'Sullivan for Labour and Justice Minister Frances Fitzgerald and Arts Minister Heather Humphreys for Fine Gael.
"I'd like to think that we could have a situation based on merit, either way now, that you'd have an equal number of men and women in that Cabinet, seven of each, and if I'm elected myself, to be Taoiseach of that," he told reporters.
All parties will be required to have women make up at least 30 per cent of their candidates at the next general election or face a reduction in their funding from the exchequer.
Kenny also reiterated that the government would "go the distance" and that the next election will be in the spring of 2016.
He added: "I'd like to think that that election would give us, and I expect my party to be the largest party in government and my preference is for a return of this government, that is Fine Gael and Labour."