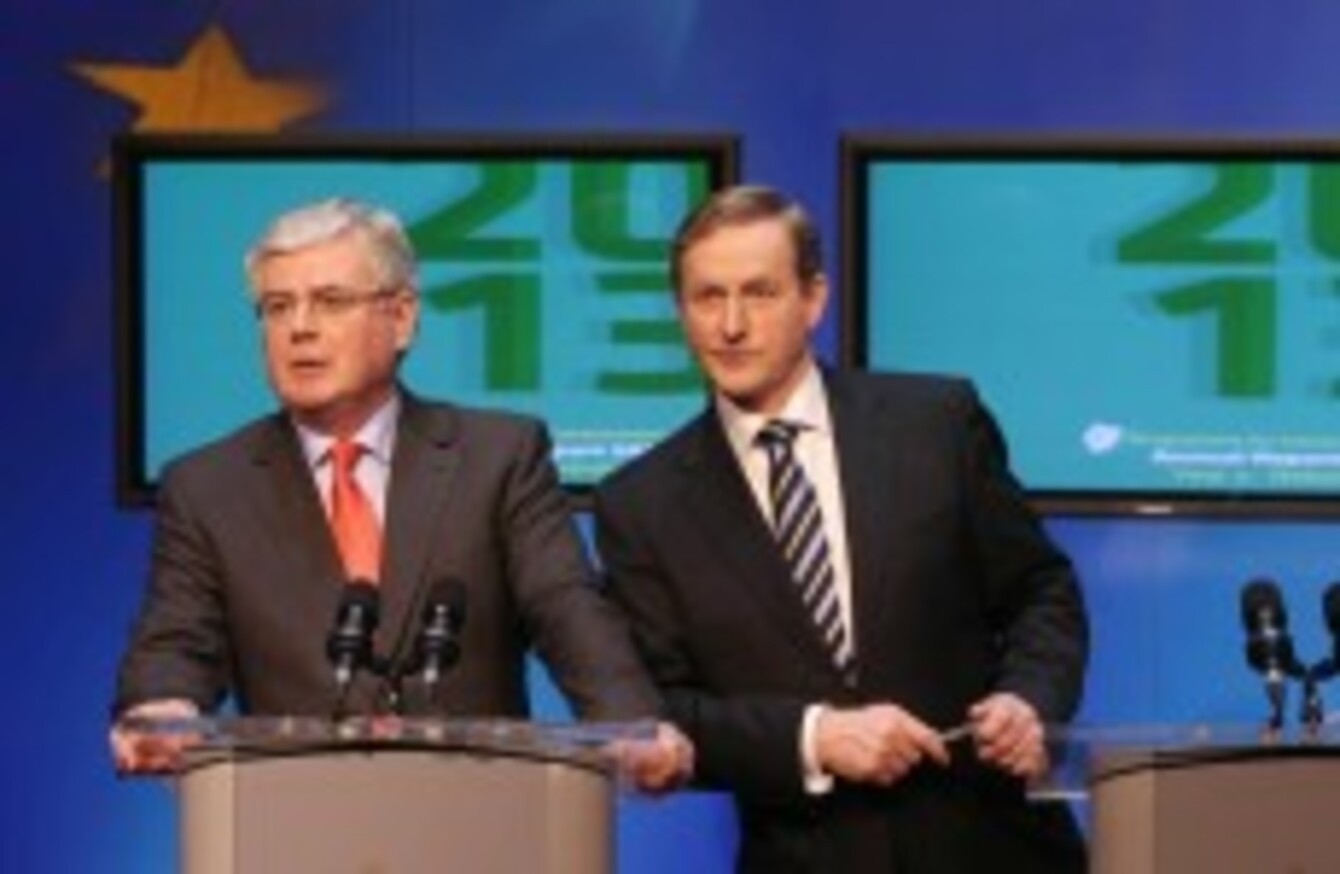 Image: Niall Carson/PA Wire
Image: Niall Carson/PA Wire
THE TAOISEACH AND Tánaiste are to travel to Brussels today for a special 'top level' meeting about the EU Budget.
Enda Kenny and Eamon Gilmore will meet with José Manuel Barroso, the president of the European Commission, and Martin Schulz, the president of the European Parliament, at 6.30pm Brussels time (5.30pm Irish time) this evening.
The four will meet to discuss the EU's gigantic Multi-Annual Financial Framework (MFF) 2014-2020  in a bid to push for an early agreement.
The MFF is the budget which governs how some €960 billion in EU funds will be spent over the course of six years. The expenditure was already agreed between the heads of the 27 EU countries earlier this year but now has to be agreed by the European Parliament in order for the money to be allowed to be spent.
The EU's Commissioner for Financial Programming has already said that he is concerned that time is running out to finalise discussions on the MFF.
The Taoiseach and Tánaiste will be attending as representatives of the Presidency of the Council of the EU, a position Ireland will hold until 30 June.