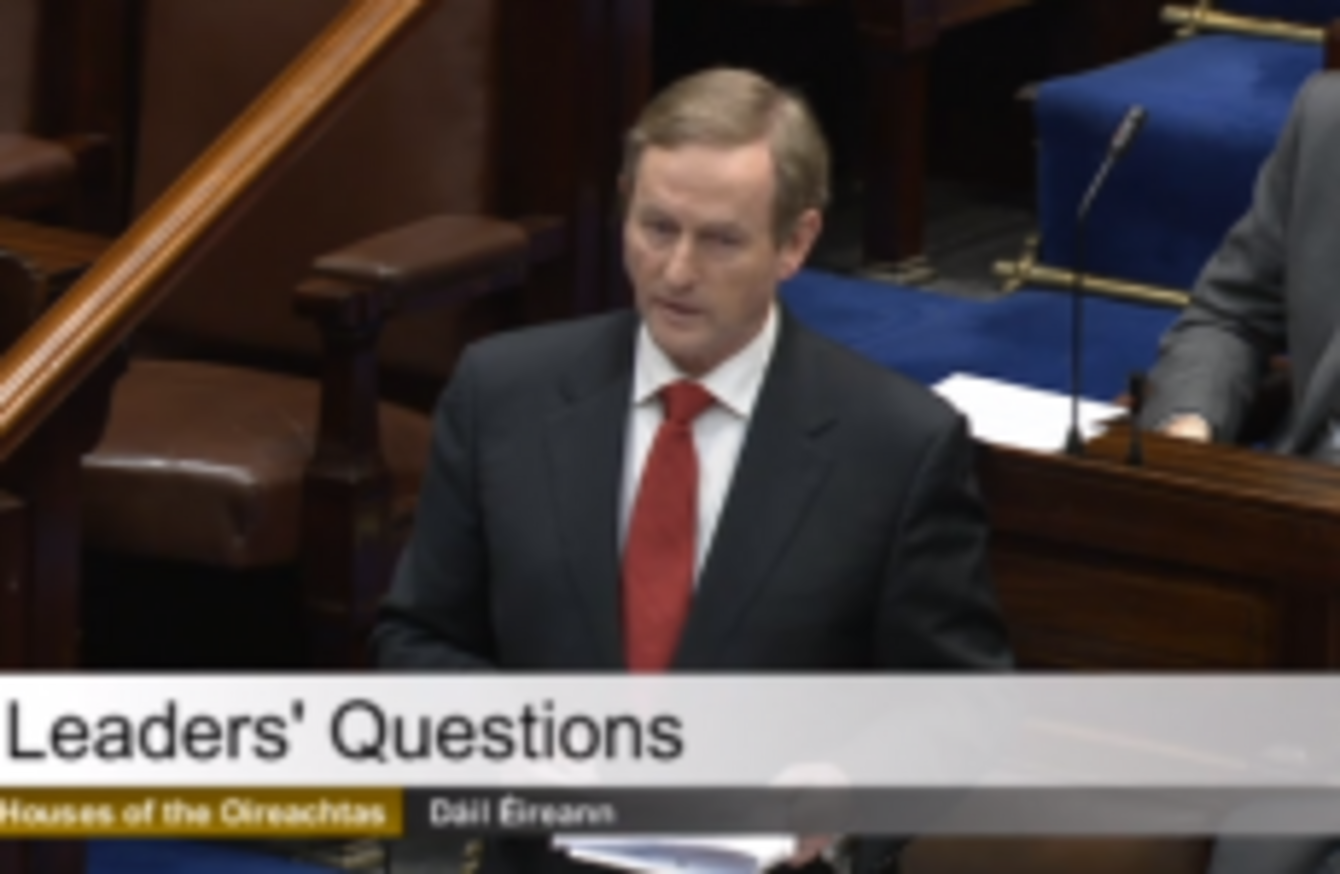 Image: Screengrab via Oireachtas.ie
Image: Screengrab via Oireachtas.ie
TAOISEACH ENDA KENNY has defended the government's review of pylons in the face of strong criticism from opposition parties, who derided it as a "pre-election stunt".
The Taoiseach rejected claims from Fianna Fáil that there was huge confusion about pylons, and said the new inter-connectors are critical pieces of infrastructure which the country needs.
During Leaders' Questions in the Dáil this afternoon which was dominated by the issue, Enda Kenny said there had been around 30,000 submissions from the public about pylons.
Eirgrid is implementing a €3.2 billion investment programme to develop and upgrade the electricity transmission network which involved building 800km of new power lines. An independent commission is to examine the possibility of putting the lines underground instead of on pylons.
However Kenny  warned that there would be €600 million cost difference in between underground and overground power.
Opposition leaders also asked about the health effects of pylons and questioned why no public health expert was included on the expert panel.
Sinn Féin leader Gerry Adams said the announcement of a review of the pylons was a stunt "clearly timed to coincide with the upcoming local and European elections and to push this issue back beyond May".
Adams said there was also confusion about whether the North-South interconnector would be subject to the review or not, amid conflict comments from Fine Gael TD Sean Conlon and Eirgrid CEO Fintan Slye.
Environment Minister Pat Rabbitte is due to meet with the chair of Eirgrid on Friday.