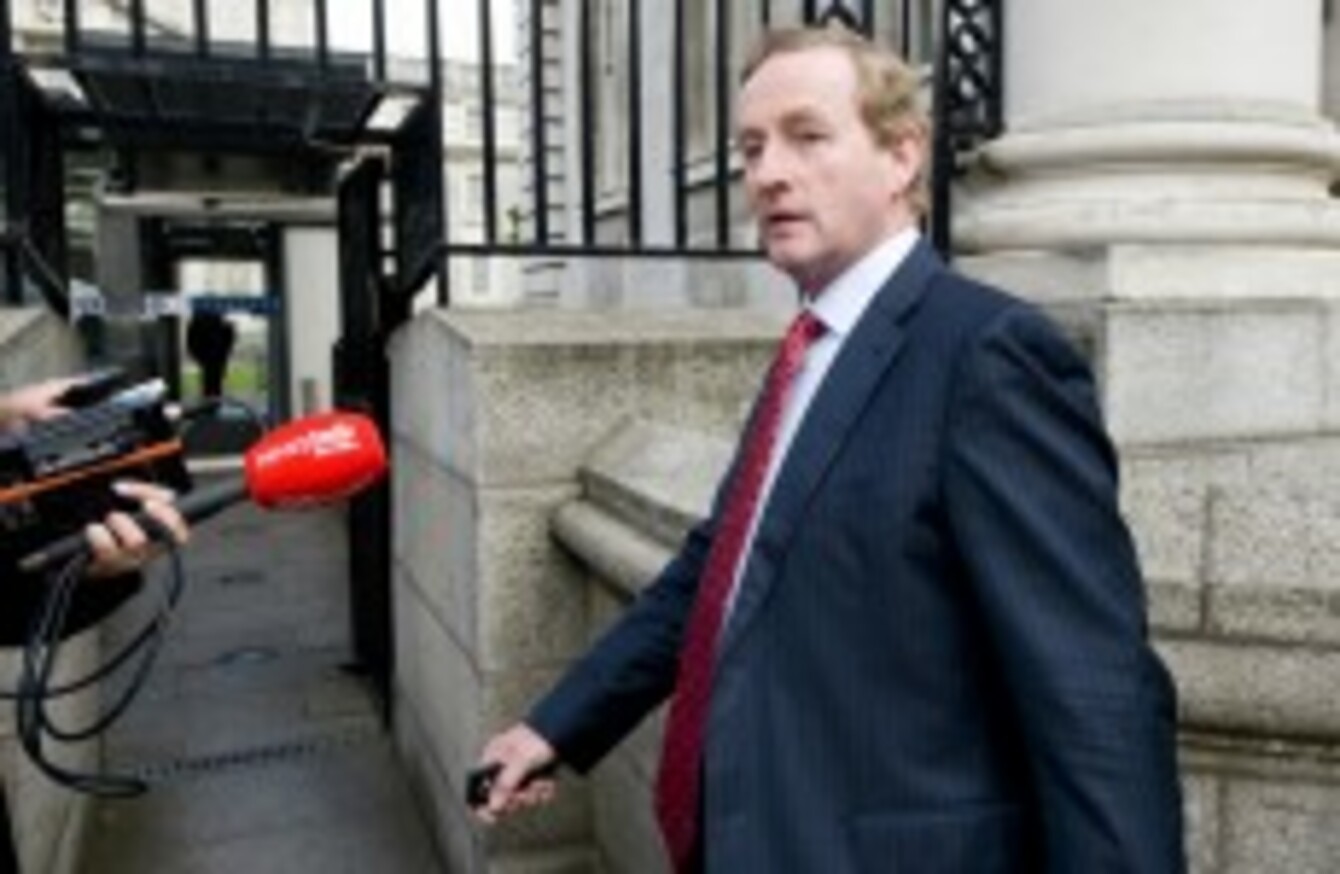 Image: Leon Farrell/Photocall Ireland
Image: Leon Farrell/Photocall Ireland
THE TAOISEACH HAS denied claims he requires dozens of gardaí to protect him from water protesters.
In the Dáil today Socialist Party TD Joe Higgins said that Enda Kenny lived "in a bubble" and "frequently has to have an escort of dozens of gardaí to get him in and out of venues".
Higgins added that Kenny needed Garda protection as he has "angered so many with his austerity agenda and, in particular, his water tax".
Kenny denied this, telling Higgins: "I walk to work myself in the morning and walk home at night, so it is not a case of having corridors of gardaí looking after me. Where I come from, Deputy Higgins, we are well able to look after ourselves, indeed."
Higgins said it was "unfortunate" that people had to protest water charges, noting: "They have many other things to be doing, but they are on the streets because this is the last straw."
He said that anti-Irish Water demonstrations would "intensify if the Government persists with its approach by sending out water tax bills at the end of January and February".
Kenny said that it "perfectly legitimate" for people to protest if they wish to do so.
"Sometimes people turn up to protest, which is perfectly legitimate in our country as a democracy. I understand that."
It is good to listen to a different opinion. The sound might sometimes be a little raucous. I might not be able to pick out exactly what they are saying, although it sounds very vocal indeed and some of it is not normal language we might use in here.
The Taoiseach added that he didn't like when protests escalate to the stage where people attempt to block public roads "when people are going about their work or intending to do their jobs".