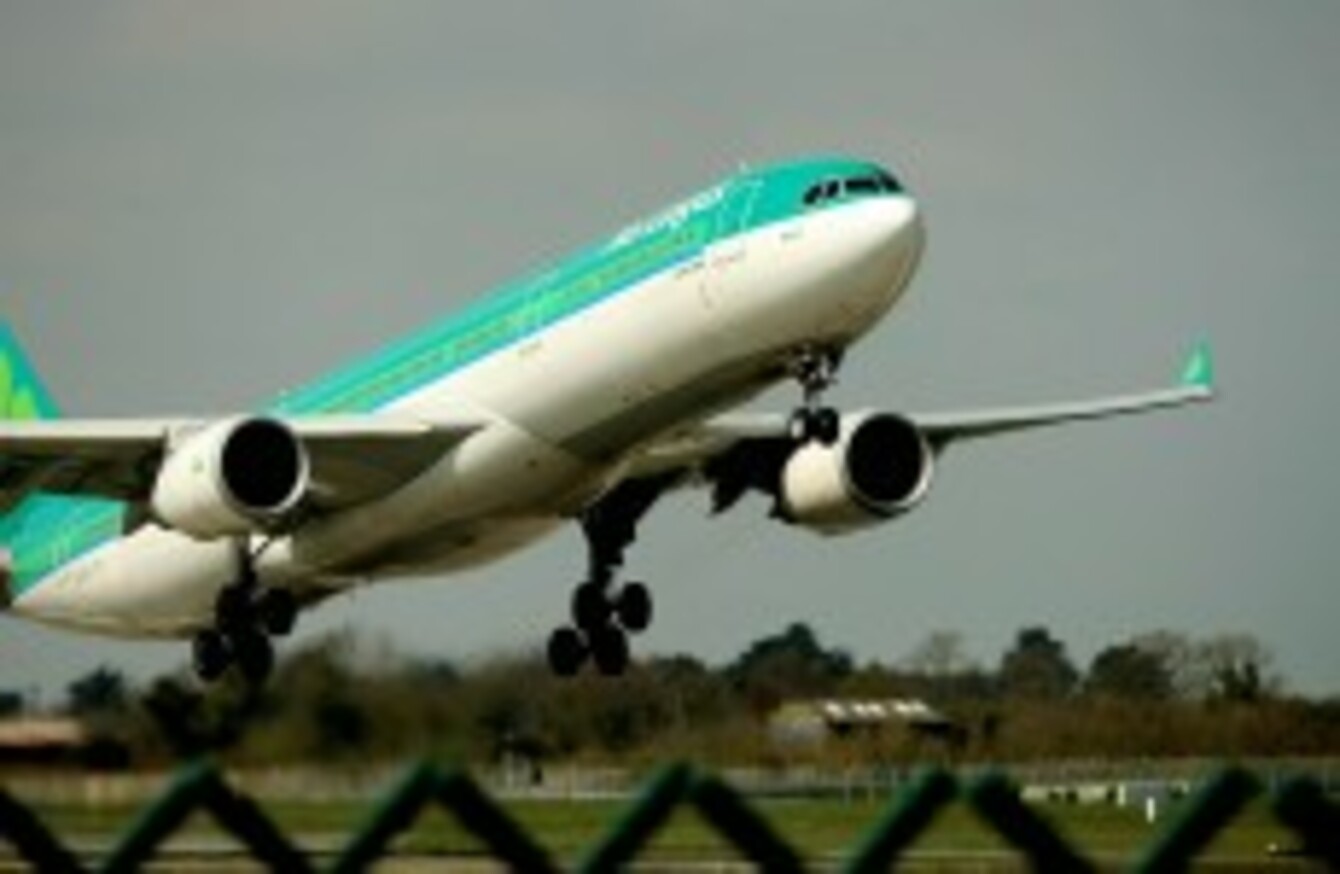 Image: Julien Behal/PA Archive/Press Association Images
Image: Julien Behal/PA Archive/Press Association Images
AER LINGUS HAS confirmed that the Arab airline Etihad has acquired a holding just under 3 per cent in the group's share capital.
In a stock exchange announcement this morning the Irish airline confirmed the development which sees 11 million shares in Aer Lingus acquired by the Abu Dhabi-based airline.
Etihad has told Aer Lingus that it does not intend to increase this stake at present pending the outcome of a discussions over possible reciprocal code-share opportunities.
Future discussions are likely to explore additional commercial and cost opportunities between the two airlines in areas such as procurement.
"Aer Lingus views these discussions as a natural progression of its successful Greenfield cost reduction programme. There can be no certainty as to the outcome of these discussions," the airline said in a statement.
The Irish Times, which reports the story this morning, says the move demonstrates that the Abu Dhabi- based airline's has a strong interest in acquiring the government's 25 per cent stake in Aer Lingus.
Such a move was first speculated last October when the Financial Times reported that the Middle East airline had approached the government over the 25 per cent stake. The government declined to comment at the time.
The government and Ryanair are two of the main shareholders in Aer Lingus.