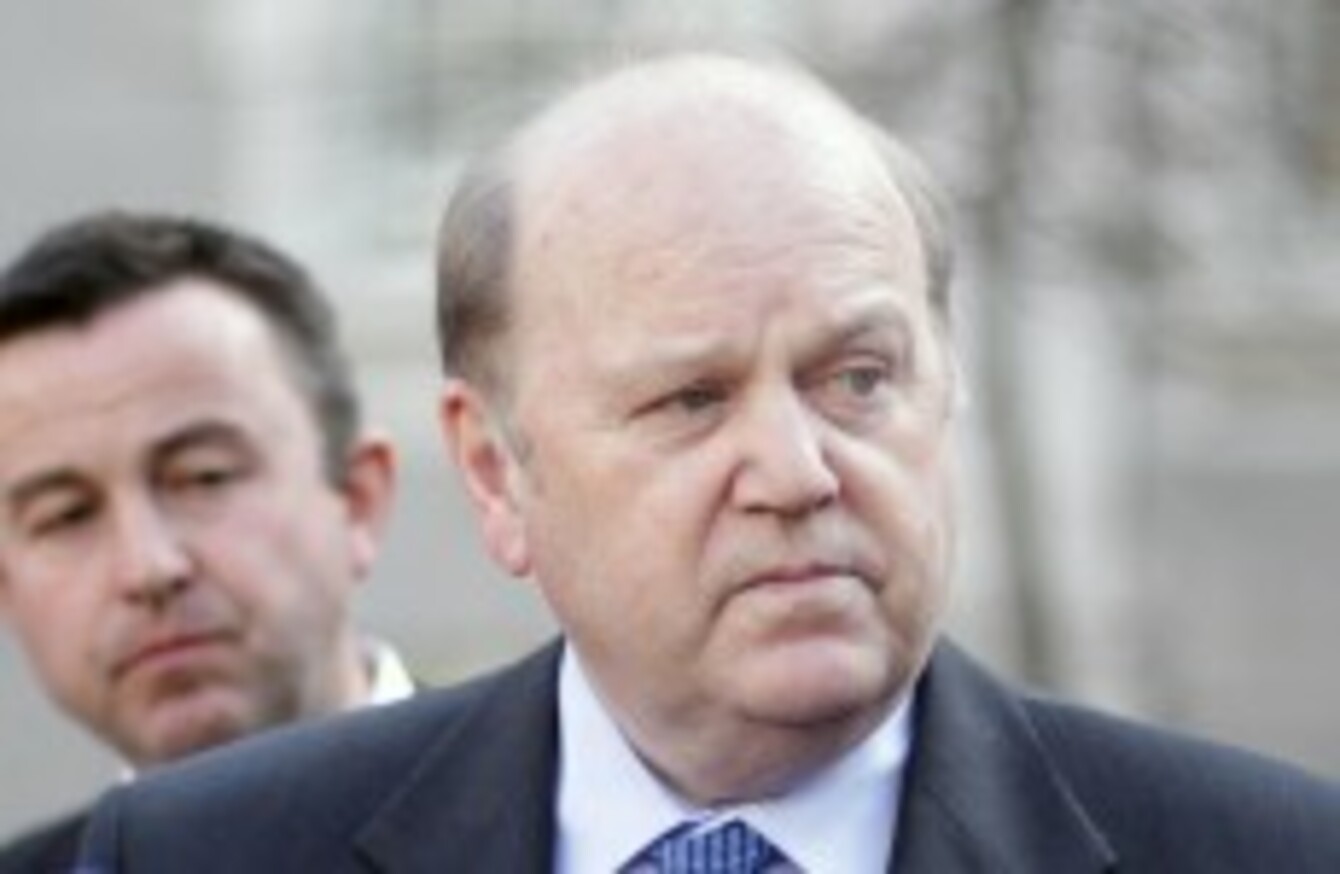 Finance Minister Michael Noonan (right) and Junior Minister Brian Hayes
Image: Niall Carson/PA Wire/Press Association Images
Finance Minister Michael Noonan (right) and Junior Minister Brian Hayes
Image: Niall Carson/PA Wire/Press Association Images
EUROZONE FINANCE MINISTERS will gather today for a two-day meeting to decide on the size of the EU bailout fund.
A draft statement has showed that the combined total of the bloc's two bailout funds – the European Financial Stability Facility (EFSF) and the European Stability Mechanism (ESM) – could be boosted to some €940 billion from the current €500 billion, Reuters reports.
The European Commission has been pushing for the bailout fund available to eurozone countries to be as large as possible in order to reassure investors, however Germany has been reluctant about increasing bailout capability in advance.
Recently, concerns have been raised over Spain, after the country fell significantly short of its budget deficit last year and had to enter negotiations to secure a more manageable target for 2012.
Yesterday, Ireland's Finance Minister Michael Noonan announced a deal has been agreed on the €3 billion promissory note payment which was due to be paid by Saturday – namely, that payment is to be deferred and swapped for a long-term government bond.
The arrangement requires the State to make cash payments of €3.06 billion each year to the IBRC.
"This deferral is another milestone on our path to recovery, and will substantially improve our prospects of exiting the EU/IMF Programme", the Tánaiste Eamon Gilmore said following the announcement.
"It is part of a broader set of negotiations being conducted with the Troika on the pro-note, which will continue.  In the meantime, I want to pay tribute to Michael Noonan and to the team of officials and diplomats who have so hard to achieve this result," he added.
However, speaking on RTÉ's Morning Ireland today, Sinn Féin Spokesman on Finance Pearse Doherty said the deal was "deeply disappointing" and that it would make Ireland's budget deficit "worse off to the tune of €90 million".