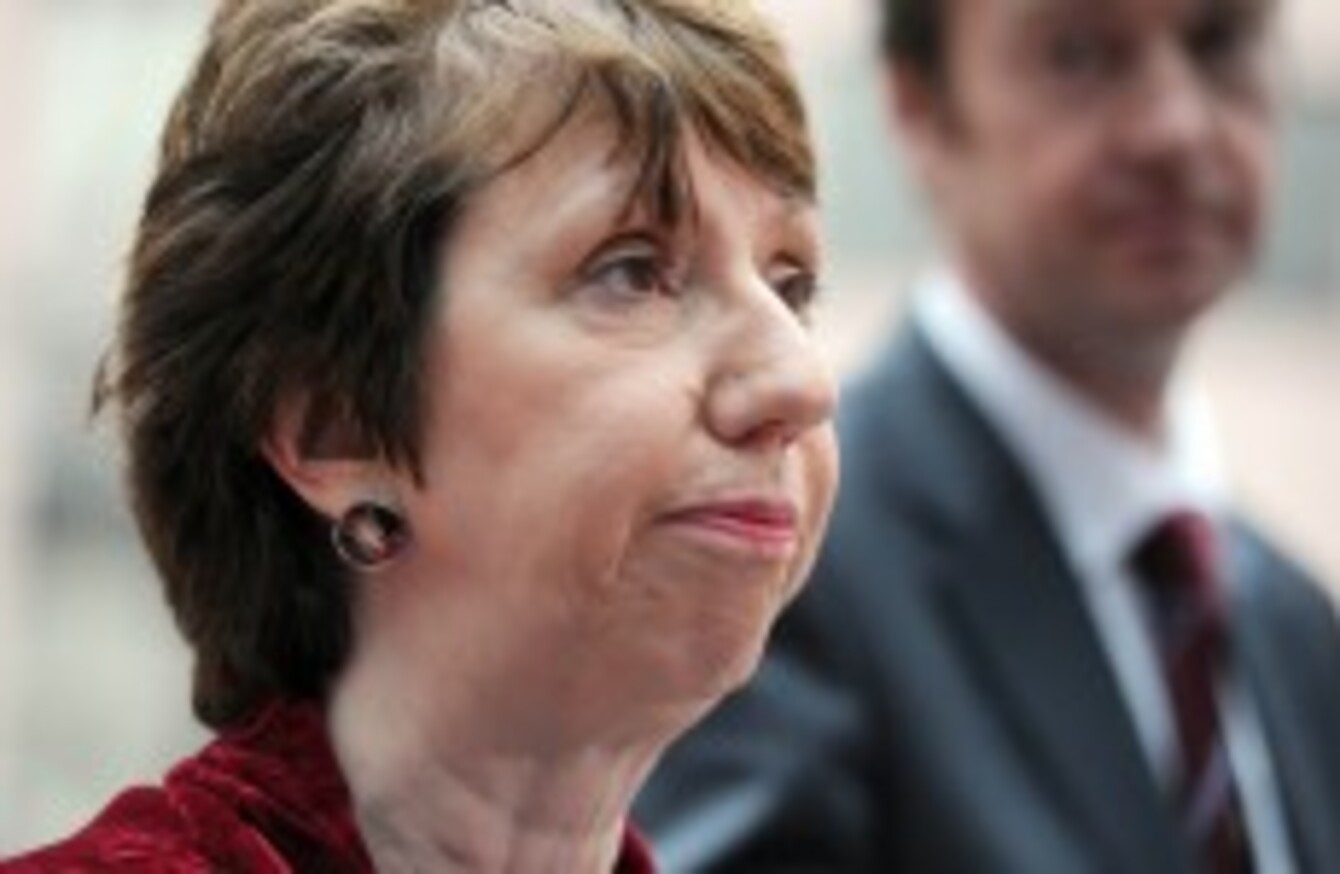 Image: Geert Vanden Wijngaert/AP
Image: Geert Vanden Wijngaert/AP
The European Union's foreign policy chief is to go to  Cairo to meet with leaders of the Arab League to discuss the situation in Libya.
Catherine Ashton, pictured, said she would fly to Cairo on Sunday and discuss a "collaborative approach" with Arab League Secretary-General Amr Moussa on Libya and the rest of the region and would also meet with Egypt's prime minister-designate, Essam Sharaf, and with Nabil Elaraby, the nominee for foreign minister.
The Arab League was meeting Saturday in Cairo, with talks about the possible imposition of a no-fly zone over Libya on the agenda.
Ashton said it was necessary to evaluate how effective economic sanctions imposed on Moammar Gadhafi's regime had been so far and that she was "keeping all options moving forward" regarding any additional measures.
"We have started … prudent, careful planning for all options," Ashton told reporters, without specifying whether military actions were being considered. "What we're seeking to achieve is a joint approach — it recognizes we need to look at all the available options."
German Foreign Minister Guido Westerwelle welcomed the EU's "very cautious" stance on possible military intervention.
"We do not want to be drawn into a war in north Africa — we should have learned from the events in and surrounding Iraq," Westerwelle said. "It is very important that the impression doesn't arise that this is a conflict of the West against the Arab world or a Christian crusade against people of Muslim faith."
- AP