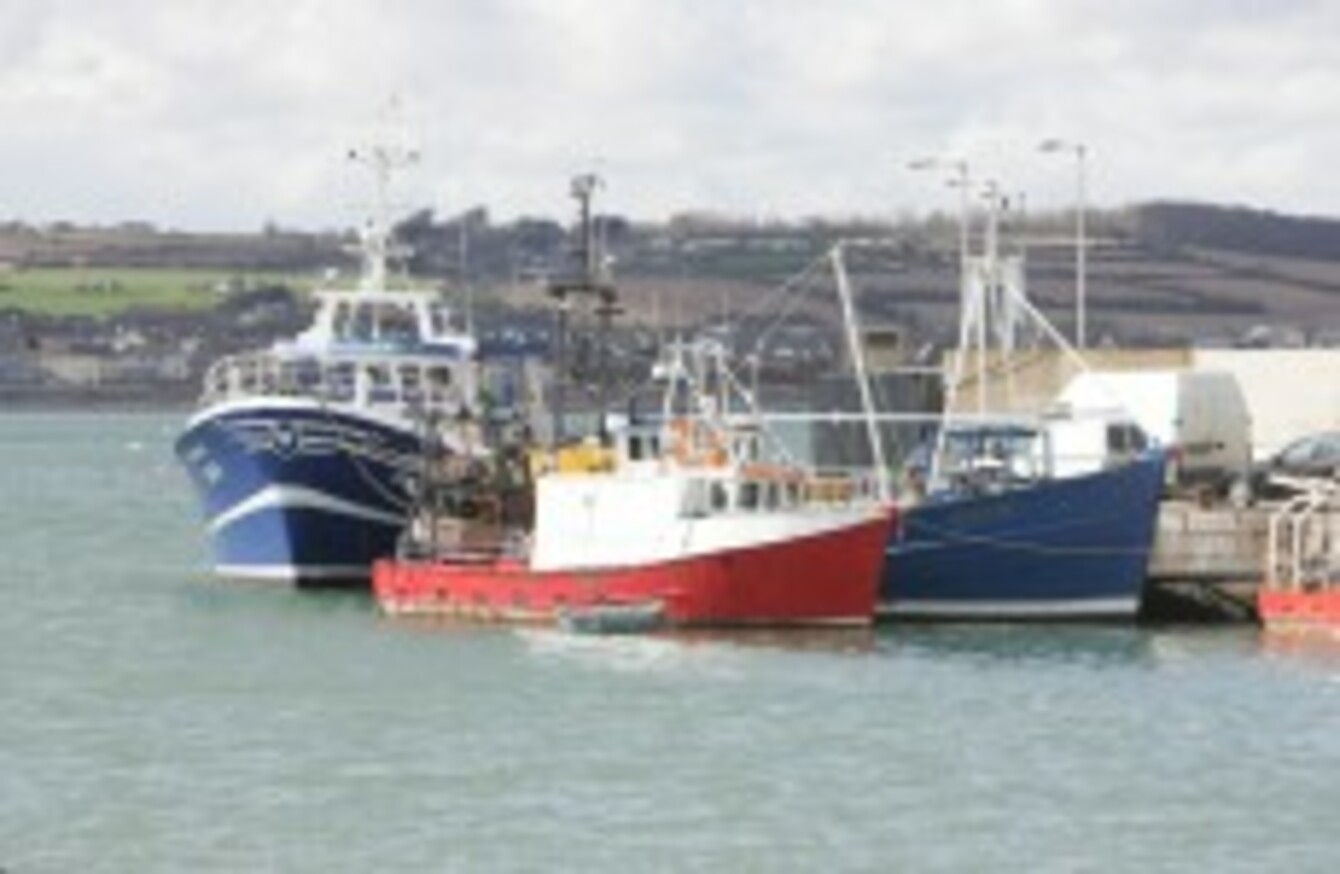 Image: Eamonn Farrell/Photocall Ireland
Image: Eamonn Farrell/Photocall Ireland
THE EUROPEAN UNION and Norway have signed an international fisheries agreement in Clonakilty, west Cork today. The agreement, which was signed at 6am this morning, was welcomed by Minister Simon Coveney who said it would be "positive for our fishermen".
Delegates from Norway, Sweden, Denmark, Poland, Germany, Netherlands, Belgium, France, United Kingdom, Spain, Portugal, Ireland and the European Commission participated in the negotiations at the National Seafood Centre, Clonakilty.
Coveney said the agreement would now allow fishermen and fish factories "to get on with their business in the normal way".
The negotiations agreed the total allowable catch (TAC) for important stocks that are managed by both the EU and Norway as well as the sharing of these stocks between them. The agreement also involved the transfer of quotas between the EU and Norway as part of a balanced deal in the interests of EU and Norwegian fishermen.
The negotiations covered many stocks in both the North Sea, the western waters around Ireland and Scotland and stocks in Norwegian waters.
Issues of particular interest to Ireland included the setting a total allowable catch for the €1 billion Mackerel fishery and the sharing of that between EU, Norway and the other participants in the Mackerel fishery. The agreement reached this morning allocated 90.38 per cent of the TAC for Mackerel to the European Union and Norway, which is a continuation of the normal sharing arrangement which EU and Norway have applied in recent years.
This arrangement does not reward Iceland or the Faroe Islands with any larger share of the Mackerel stock, which the department said they both have been demanding in association with their overfishing of this stock in recent years.
Commenting on the negotiations today, Coveney said:
EU and Norway have acted responsibly by cutting their own catches by 15 per cent in response to scientific advice on the impact of Icelandic and Faroes overfishing on the Mackerel stock. Iceland and Faroes need to come back to the table with much more realistic expectations of the share of the stock they can expect, if we are to get the mackerel fishery back into a sustainable position in the interest of all parties.
The minister said he welcomed the agreed increase of 64 per cent in the Blue Whale Total Allowable Catch for 2013 as well as the fact that the percentage of Blue Whiting TAC which is transferred by EU to Norway has been negotiated down to 7 per cent.
The agreement signed in Clonakilty paves the way for the final negotiations on access for EU vessels to Norwegian waters and Norwegian vessels to EU waters to be concluded in a final meeting in London next Tuesday.