THE EUROPEAN COURT of Justice has ruled that a requirement for integration can be placed on people migrating into member states from outside the EU.
This relates to individuals who have been resident in a country for five years or more and are applying for long-term resident status.
The ruling was clear however that these tests should be in place to encourage integration and not to punish those who fail to meet their criteria.
It states that member states "are to grant long-term residents status to third-country nationals who have resided legally and continuously within their territory for five years immediately prior to submission of the relevant application."
The Netherlands
This ruling draws specifically on two cases that occurred in the Netherlands.
These involved a United States national and a New Zealand national, respectively referred to in the ruling as P and S, having had their long-term resident status challenged on the grounds of not having passed the relevant integration requirement.
Both P and S held long-term resident status prior to being asked to take the integration requirement.
While such tests were deemed to be ok – it was made clear that the impact they have on the rights of long-term residents is restricted.
The ruling passed down by Advocate General Maciej Szpunar found that "national provisions which introduce integration measures for a long-term resident come within the scope of EU law."
The test that P and S were required to take looked at language proficiency and knowledge of Dutch society.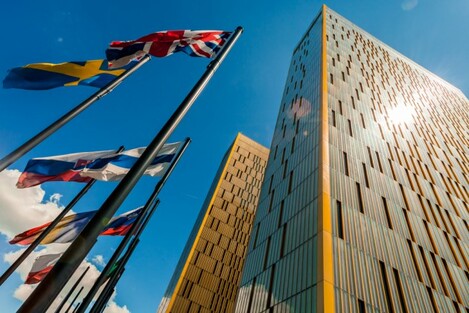 The European Court of Justice in Luxembourg Source: Shutterstock/Peter Fuchs
Ruling
In the course of the ruling the Advocate General made the point that national provisions that introduce integration measures are within the scope of EU law.
As such, member states are required to comply with the "principle of proportionality" and not to "make it excessively difficult for those with long-term resident status to exercise the rights which they derive from that status".
This focuses on the punishment that is in place for those who fail to pass the examination. While there is no restriction on the introduction of the integration measures – the fine that is imposed for failing was seen to be disproportionate.
The court stated that they feel any integration examination should "have the exclusive purpose of facilitating the integration of the persons concerned and must not constitute a condition for the maintenance of the status or for the exercise of the rights which flow from it."