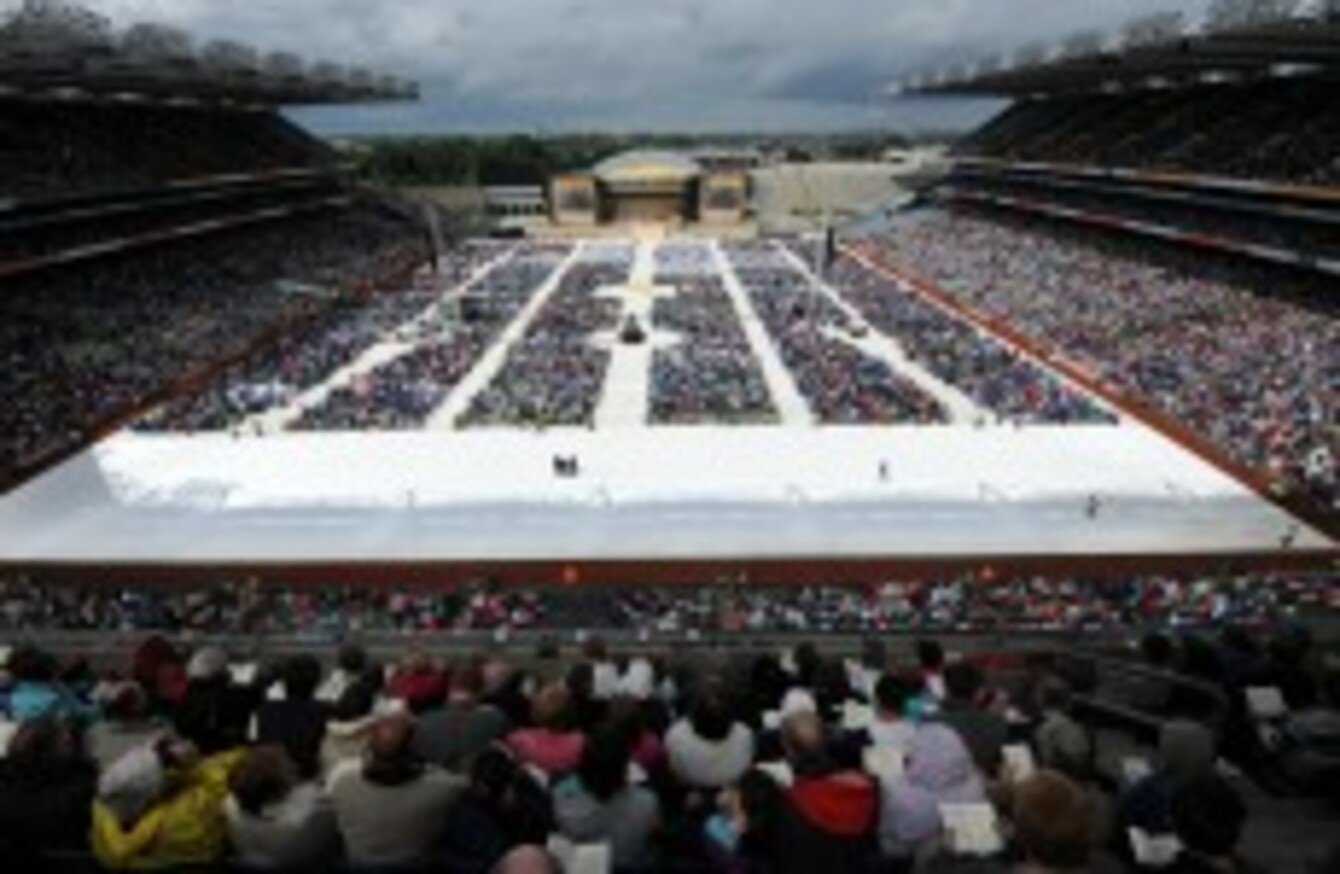 The closing day of the congress, at Croke Park
Image: Photocall Ireland
The closing day of the congress, at Croke Park
Image: Photocall Ireland
THE FINAL BILL is in for last summer's Eucharistic Congress is in — figures lodged with the Companies Registration Office show that the Catholic Church spent €9.5 million in the lead-up to and during the week-long event.
Last June's event — the first of its kind to be held in Ireland since the 1930s  — attracted tens of thousands of pilgrims from around the world, including hundreds of cardinals and bishops.
According to Church figures, published in this week's Irish Catholic, parish collections funded the Congress to the tune of over €4 million — 45 per cent of the total cost. A further 25 per cent came from other donors in Ireland and elsewhere, including religious orders and worldwide bishops' conferences. The remaining 30 per cent came from operational income generated during the event itself.
Along with marketing, transport and the myriad other costs that the Church would have incurred, the spend would also have included some 996 bottles of altar wine.
Further down the list of expenditure: 70,000 rain ponchos, and 60,000 translation radios for use in the Congress's seven official languages.
Between 10,000 and 16,000 people attended the daily events at the RDS last June with around 65,000 turning out for the closing ceremonies at Croke Park.