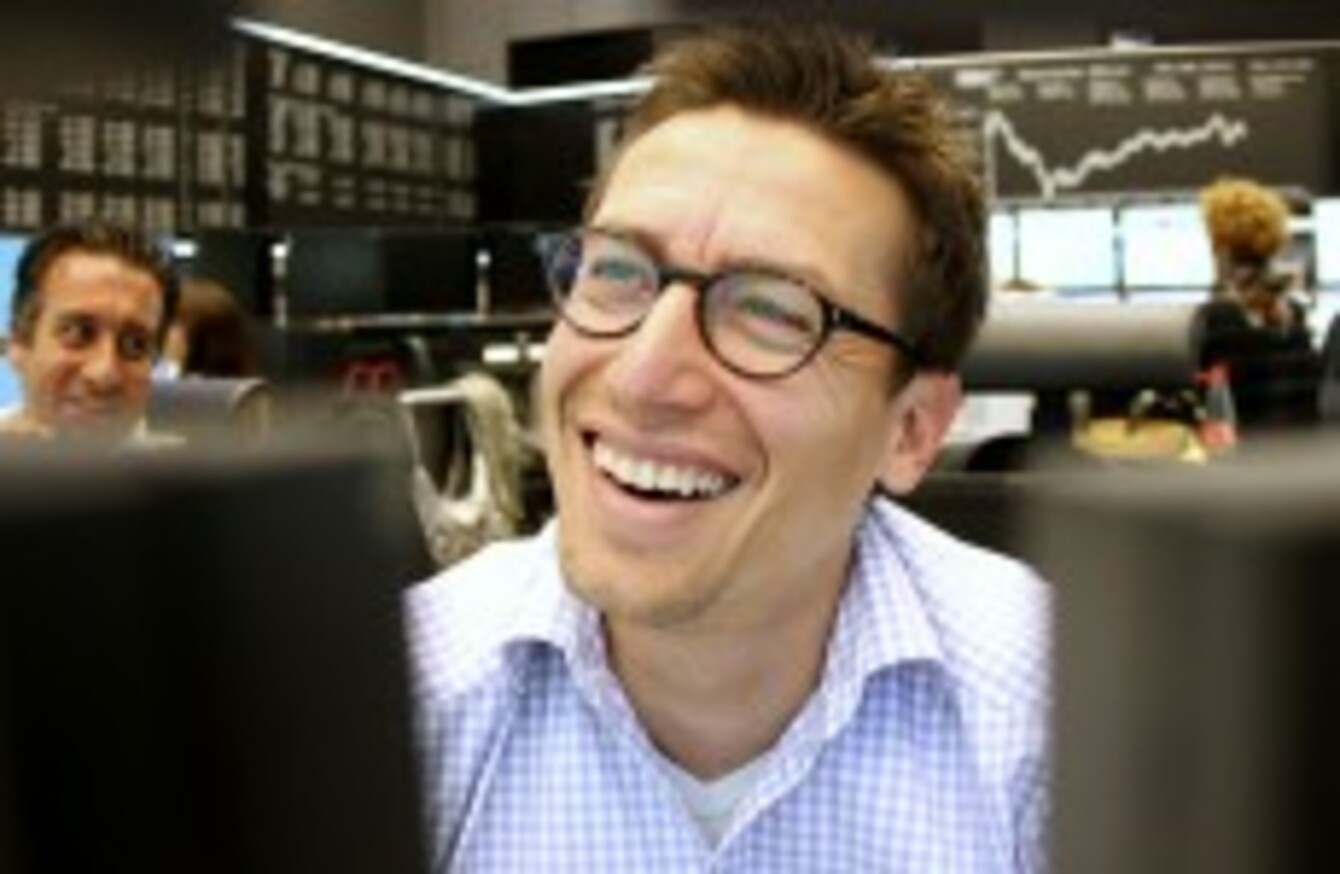 A happy trader (File photo)
Image: Michael Probst/AP/Press Association Images
A happy trader (File photo)
Image: Michael Probst/AP/Press Association Images
EUROPEAN MARKETS HAVE opened positively following news overnight of a deal that it is hoped will solve the Eurozone sovereign debt crisis.
Leaders in Brussels agreed a wide-ranging deal to aid Greece, recapitalise the banks and boost the Eurozone's bailout fund to the tune of €1 trillion following discussions which went on late into the night.
The news has been welcomed on the markets this morning as shares jumped across the board.
In France, the CAC 40 is up 3.49 per cent at the  timewriting. In Germany the Dax is up 3.53 per cent. Elsewhere in Spain the Ibex 35 is up 2.63 per cent and in Italy the MIB is up 3.19.
With much focus now on the actions of countries such as Italy to gets it debt under control and boost growth, analysts will be examining the cost of Italian borrowing which has fallen slightly this morning. Yields on Italian 10-year bonds are at 5.7 per cent.
Here in Ireland the ISEQ index is up 2.54 per cent while across the water in Britain the FTSE 100 is up by just over 2 per cent.
Overnight in Asia, the indexes in Japan, Hong Kong and China all reacted positively to developments in Brussels. World leaders will hope the same can be said of the US stock exchanges when they open later today.