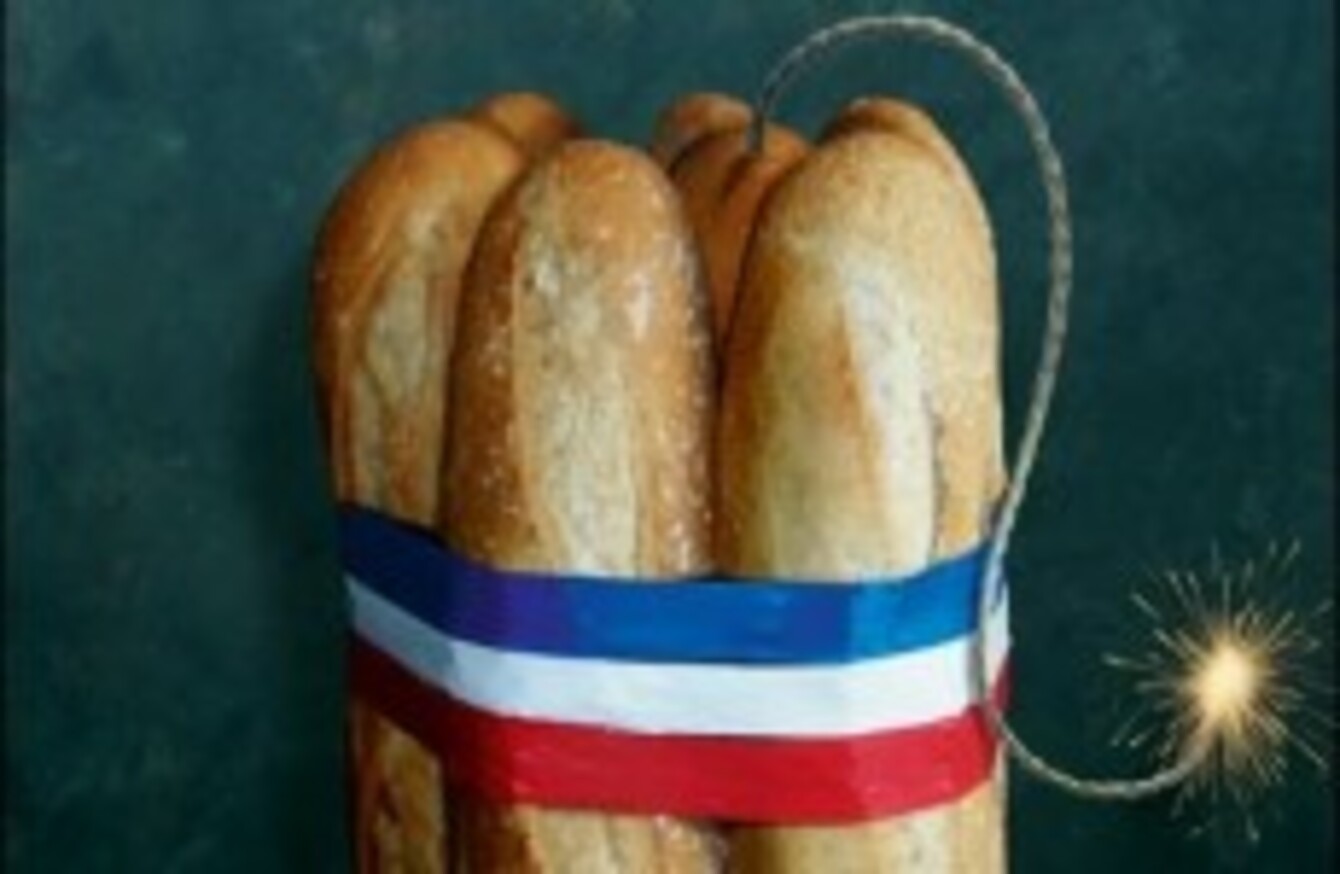 Maybe the Economist's controversial cover wasn't too far off the mark...
Image: The Economist
Maybe the Economist's controversial cover wasn't too far off the mark...
Image: The Economist
EUROPEAN STOCK MARKETS have treaded water today, but recorded minor gains despite Moody's stripping France of its coveted AAA credit rating – and before today's summit of European finance ministers on whether to approve loans to Greece.
The main markets in London, Paris and Frankfurt all recorded minor gains – while the ISEQ index in Dublin was up by about two-thirds of a percentage point.
Moody's cut France's bond rating by one notch to "Aa1″, citing structural weaknesses in the French economy, slow reform, and French exposure to troubled eurozone countries.
It also warned that an additional downgrade was possible.
"Global headline shares moved off earlier lows as better than expected housing starts data from the US provided bulls with enough ammunition to slowly wrestle some control back from the bears," said Spreadex trader Shavaz Dhalla.
"Despite this, investors are finding it difficult to shake news that Moody's has stripped France of its top credit rating and that coupled with yesterday's giant gains within the global equities market was enough of an incentive for investors to shy away from risk-on assets," he said.
Moody's was the second of the three major ratings agency to cut France's gilt-edged triple A rating. Standard and Poor's did so in January but Fitch has maintained its assessment of French debt so far.
Eurozone finance ministers are meeting in Brussels this evening and are set to hand debt-plagued Athens the latest instalment of cash it needs to avoid bankruptcy.
The head of the Eurogroup, Jean-Claude Juncker,said eurozone finance ministers have a good chance of reaching agreement on payment of long-awaited aid to Greece. "Greece has delivered. [There are] good chances of an agreement," he said.
The ministers will also try to heal a split with the International Monetary Fund (IMF) over a key debt reduction target.
Meanwhile, Asian equity markets traded mixed earlier in the day. Tokyo ended the day 0.12 percent lower, Hong Kong fell 0.16 percent, while Sydney rose 0.56 percent and Seoul gained 0.64 percent.
US home construction rose again in October following September's strong surge, the Commerce Department said today, in a further sign of recovery in the housing market.
Housing starts rose 3.6 per cent from October, surprising analysts who had expected a fall after the big September jump.