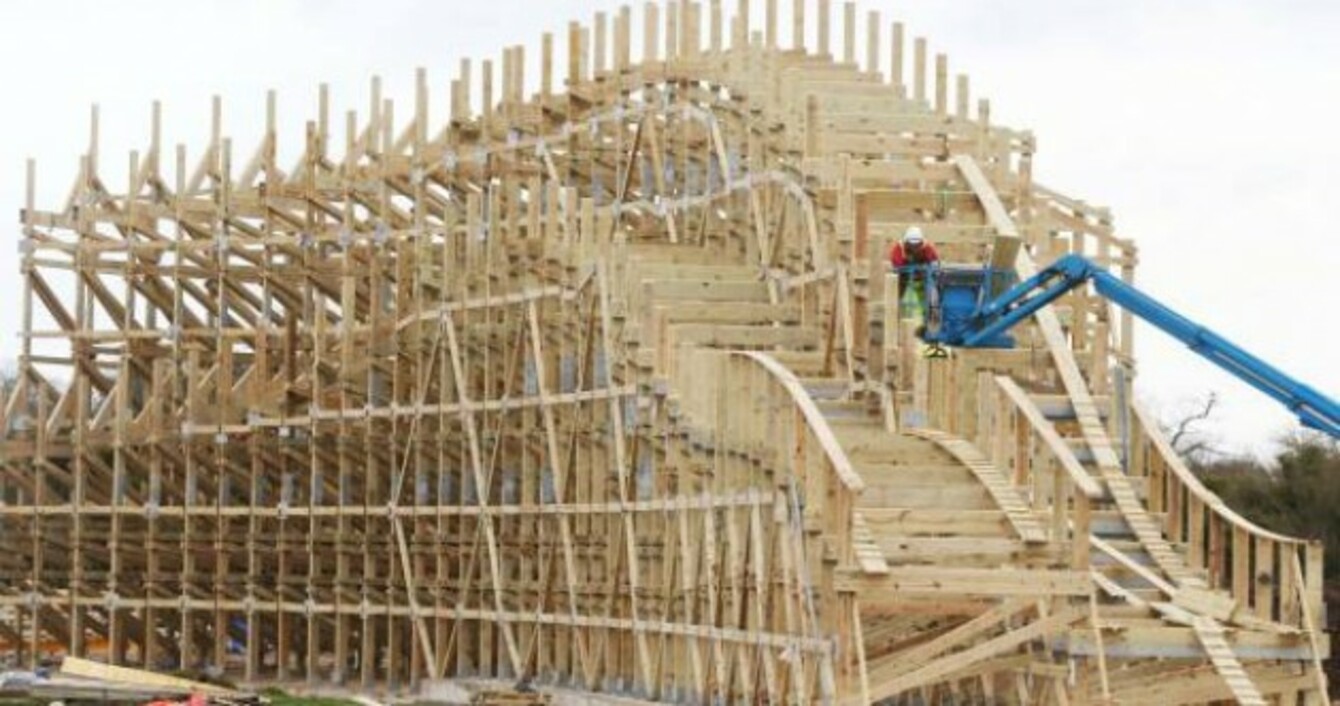 Image: Leon Farrell via Photocall Ireland
Image: Leon Farrell via Photocall Ireland
EUROPE'S LARGEST INVERTED wooden rollercoaster is currently in the process of being built at Tayto Park in Meath.
It's expected to be ready by this summer.
Construction started on September 1 and a team of 70 engineers and builders are now working on it.
It will reach 32.05 meters in height and have a drop zone of 29 meters.
Niamh Reynolds, Tayto Park Marketing Manager said, "We have been taking calls and emails from rollercoaster enthusiasts around the world for months, asking to be on the rollercoaster on the first day.
We have even had someone asking to be on the ride on the first day so that he can propose to his girlfriend.
The rollercoaster will be the only one of its kind in Europe and is expected to have a strong Irish mythological theme.
Tayto Park's founder Ray Coyle unveiled the first look at the rollercoaster today. Here's a peek:
Tayto Park rollercoaster

Source: Leon Farrell via Photocall Ireland

Tayto Park rollercoaster

Source: Leon Farrell via Photocall Ireland

Tayto Park rollercoaster

Source: Leon Farrell via Photocall Ireland

Tayto Park rollercoaster

Source: Leon Farrell via Photocall Ireland

Tayto Park rollercoaster

Source: Leon Farrell via Photocall Ireland

Tayto Park rollercoaster

Source: Leon Farrell via Photocall Ireland