NEED TO CATCH up? TheJournal.ie brings you a round-up of today's news.
IRELAND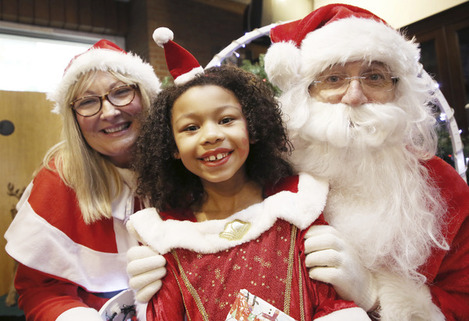 Mrs Claus, patient Keeva Ndadba (8) from Crumlin and Santa at the Our Lady's Children's Hospital Magical Fantasy land in Our Lady's Children's Hospital, Dublin. Ho Ho Day is a Special event organised every year by the Play Department and hospital staff to bring children, families and staff together for a magical day of festive celebration. Source: Sam Boal/RollingNews.ie
WORLD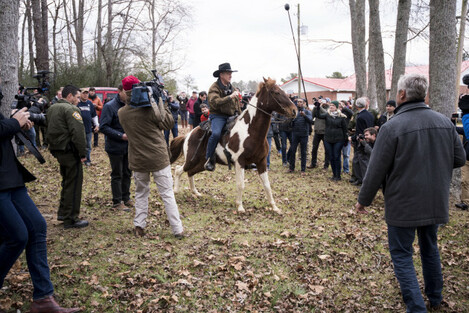 Judge Roy Moore rides away on his horse after voting at the Gallant Volunteer Fire Department in Gallant, Alabama Source: SIPA USA/PA Images
#UNITED STATES: The man suspected of bombing a New York subway yesterday was charged with terrorism offences.
#FRANCE: French president Emmanuel Macron rejected US president Donald Trump's offer to renegotiate Paris climate agreement.
#AUSTRIA: One person was killed and 18 injured after an explosion as a gas pipeline.
#ALABAMA: Voters were going to the polls this evening in a hotly contested battle for a senate seat between Republican Roy Moore and Democrat Doug Jones.
PARTING SHOT
An impressive acoustic rendition of the Christmas classic "Carol of the Bells" here featuring St.Marys Secondary School girls Choir.
Source: Billow Wood/YouTube
Get our daily news round up