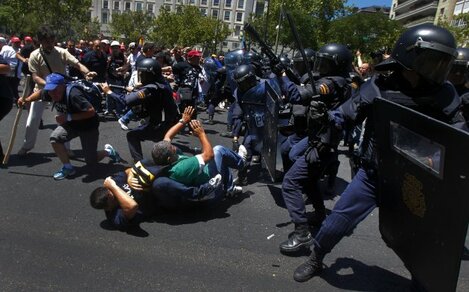 Demonstrators clash with riot police during a march by coal miners in Madrid today. (Photo: AP Photo/Andres Kudacki)
THESE ARE THE things you need to know as we round off the day in three easy steps.
THINGS WE LEARNED
#REILLY: Health Minister James Reilly will make a five minute statement in the Dáil at 9.55pm tonight about his financial affairs.
#PHOENIX PARK: Alan Shatter has said concert promoters MCD should apologise for the 'level of disorder' at the Swedish House Mafia concert in the Phoenix Park on Saturday.
#SYMPHYSIOTOMY: The High Court has reduced the compensation given to a symphysiotomy victim from €450,000 to €325,000. The judge said the reduction in the award was in no sense a reflection on the truthfulness of the victim.
#BABY NAMES: Ireland's most popular baby names are Jack and Emily. Here's what else made the top ten.
#SPACE: Ireland is set to become NASA's first international research partner. Whoo! The announcement came on the day the Euroscience Open Forum kicked off in Dublin.
#UK: The husband of one of Britain's richest women has been arrested in connection with the discovery of her body at the couple's home in west London.
THINGS WE LOVED
THINGS WE SHARED
What's your favourite Irish film? #Greatirishmovies was trending in Ireland for most of today when Tom Dowling, tweeting from the @ireland account, asked people what their picks for the best Irish-made films were. Most popular: The Guard, The Commitments, and The Snapper but there were lots of suggestions: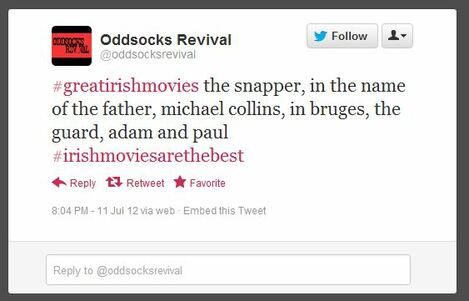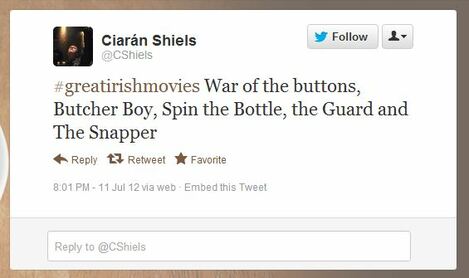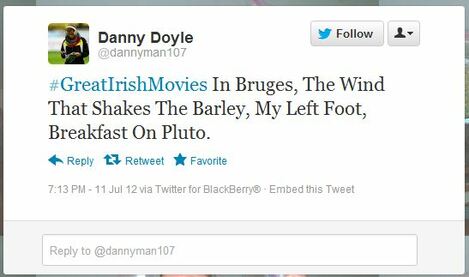 Your signature will never look as impressive as your parents' signature and fedoras are ALWAYS a mistake. Here's Buzzfeed's 27 indisputable facts that everyone knows are true
Here's Gary Oldman reading from R Kelly's autobiography, the enigmatically-titled 'Soula Coaster' in a posh and rather magnificent accent:
(VIdeo via JimmyKimmelLive/YouTube)