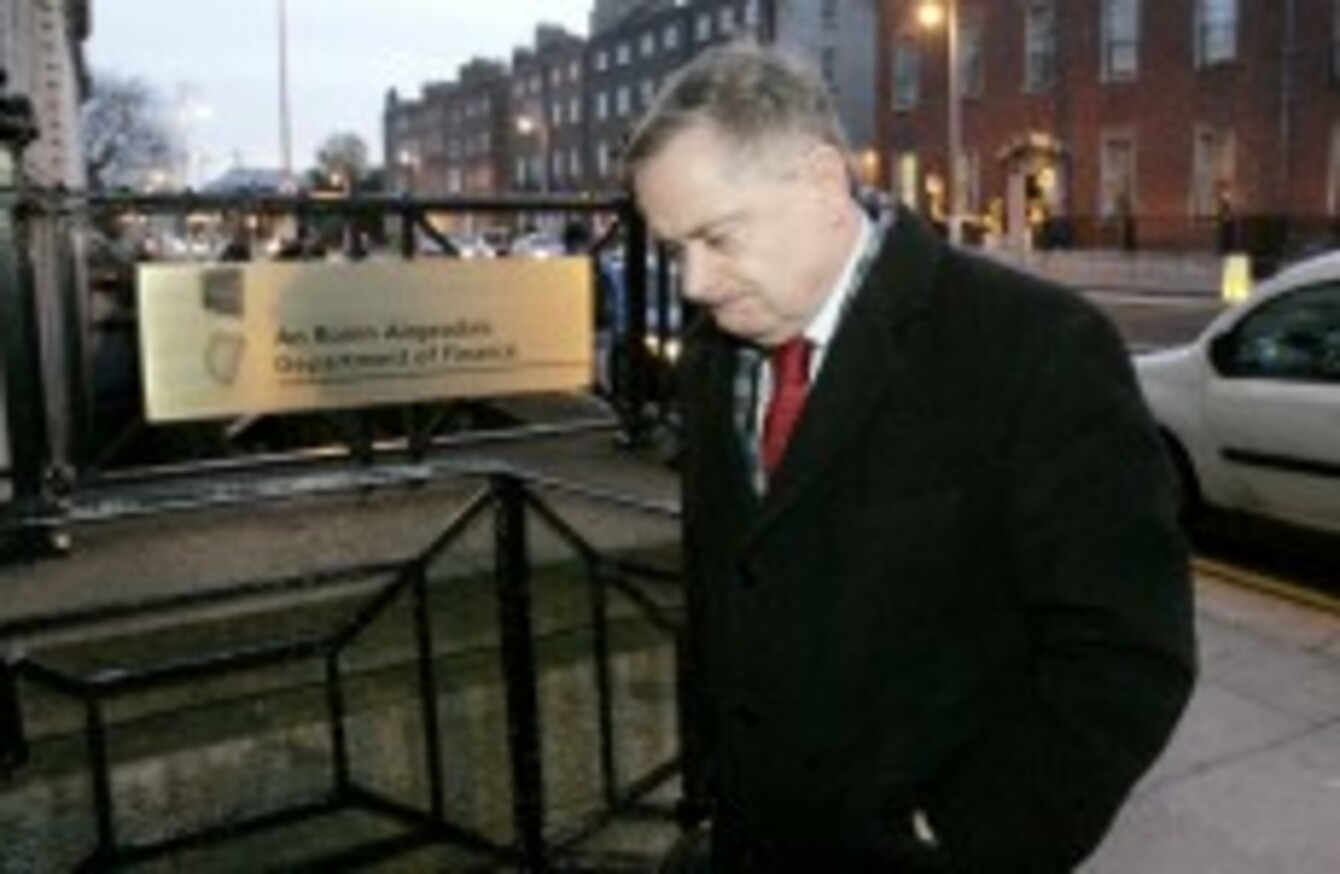 Image: Mark Stedman/Photocall Ireland
Image: Mark Stedman/Photocall Ireland
NEW FIGURES released this evening show the Irish government's tax take is ahead of the targets set at the start of the year – and significantly ahead of revenues from a year ago.
Exchequer returns for the end of July show that the State has taken in €20.313 billion in taxes in the first seven months of the year – 2.5 per cent, or€500 million, more than it had expected in December's Budget.
The figures are also about 9 per cent (€1.68 billion) ahead of the take from the same period in 2011 – but even when adjusted for cyclical delays, the tax income is up by about 6.5 per cent.
Though government spending is also ahead of target, at €25.9 billion, it exceeds targets by less (0.8 per cent) than the tax take does. Furthermore, the overspend is well down from the 1.8 per cent at which it stood by the end of June.
Three of the 'big four' taxes – income tax, corporation tax, VAT and excise duties – are ahead of target, with corporation tax exceeding the targets by the most. €2.054 billion has been taken in from corporate profits, €313 million more than forecasted.
Income tax is ahead of target by €159 million, at €8.327 billion, while VAT has taken in €87 million more than expected, bringing in just over €6.6 billion to date.
Excise duties have taken in €40 million less than expected, while Capital Acquisitions Tax is down by €10 million and stamp duty revenue is off by €44 million – though the government expects this gap to be closed by September, as late receipts relating to last year's jobs initiative will have come in by then.
UK's help in overspending
The Department of Public Expenditure explained the drop in government overspending by saying a payment from the UK's Department of Health, which was due to come in later in the year, had arrived ahead of schedule.
The net overspend was largely driven by lower-than-expected PRSI income, which was €219 million below expectations at the end of July.
Ireland spent €4.6 billion servicing – that is, paying interest on – its national debts in the first seven months of the year, over €2 billion higher than the figure from last year, though still €152 million less than had been budgeted.
Overall, the Exchequer turned a surplus of €317 million in July – the second time in three months that income had exceeded expenditure.
The Exchequer balance is less than half of what it was a year ago, however – down from €18.9 billion to €9.1 billion, largely as a result of the 2012 promissory note payment and the banking recapitalisation payments from this time last year.