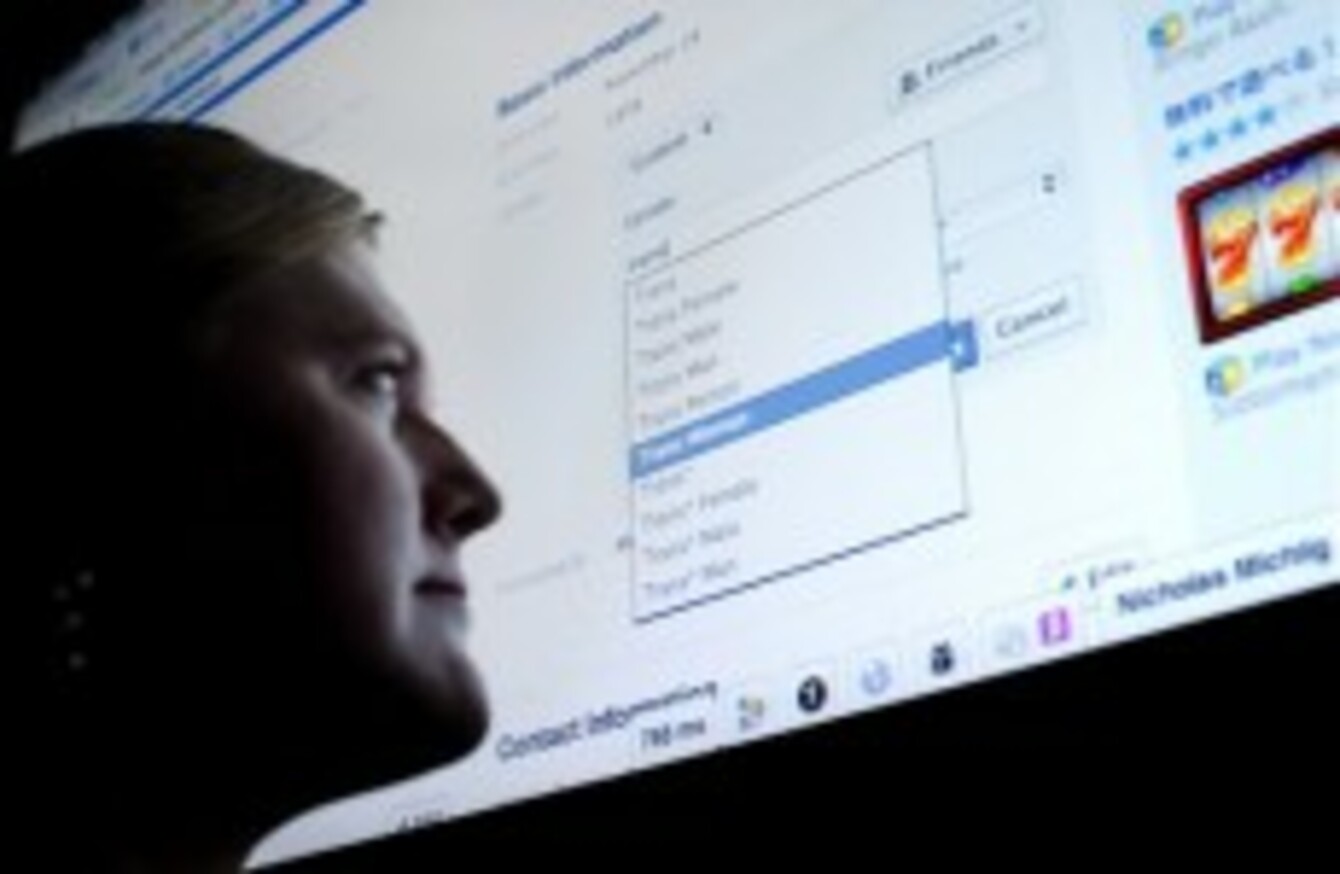 Image: AP Photo/Noah Berger
Image: AP Photo/Noah Berger
IF YOU SIGNED up to Facebook before, you were only able to choose if you were male or female, but now you will have more options to select from when you're updating your info.
The site is now allowing users to choose from more 50 different terms to describe their gender – using terms like bi-gender, transsexual or androgynous.
The type of pronoun used to describe someone on the site can be selected as well. Depending on their gender, a person can be referred to as him, her or neutral (they/their) on the site.
There is also the option to control who see this custom gender to accommodate those who wish to keep it a secret.
Some of the new gender terms available to US users (Image: TheJournal.ie/Quinton O'Reilly)
Currently, the feature is only available to those who use Facebook in US English, where there are 159 million monthly active users, but Facebook will be making it a global feature after it works with gay and transgender activists to come up with terms appropriate in other countries.
The site has more than 1.2 billion monthly active users worldwide, and 945 million active users coming from mobile.
(Additional reporting from AP)