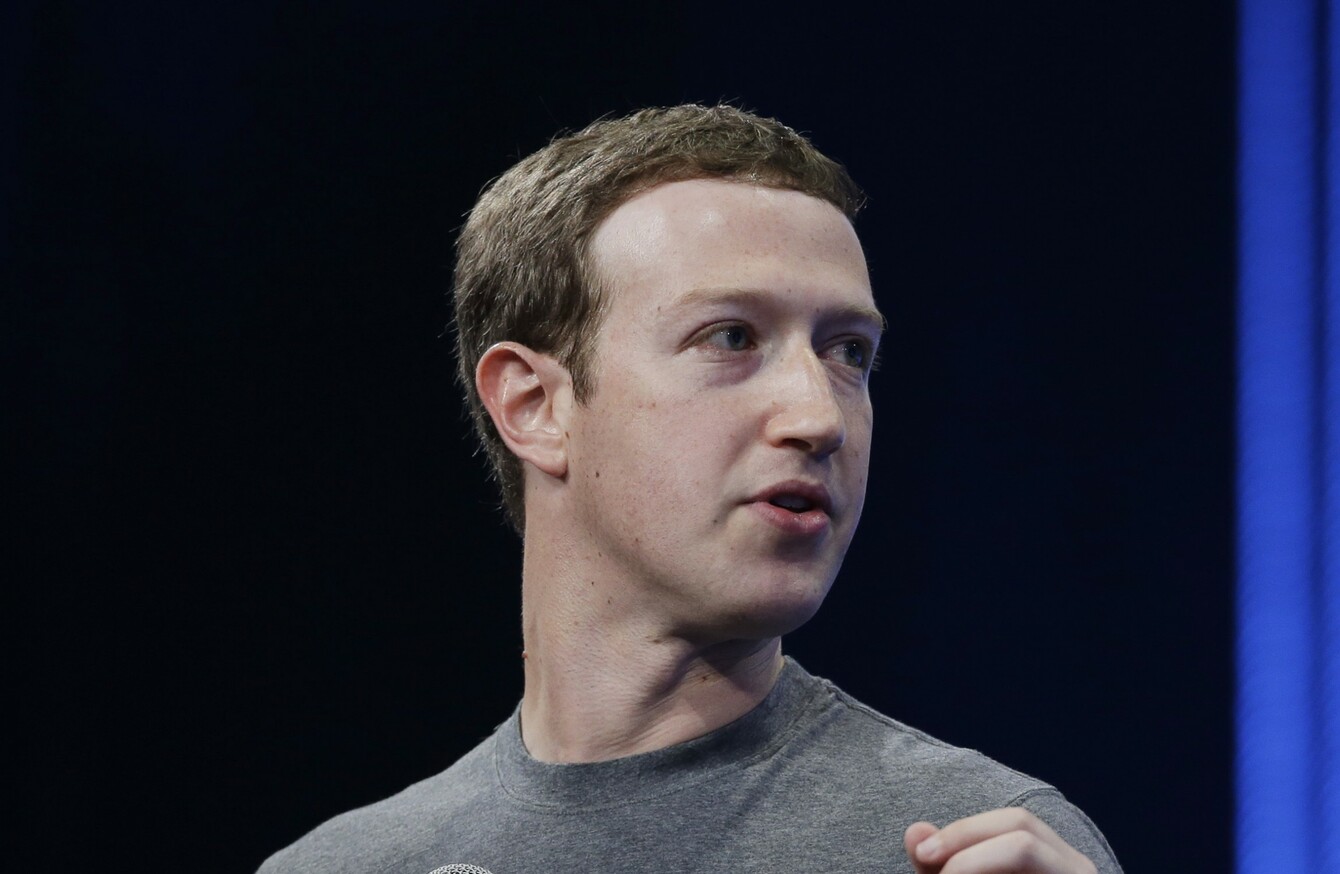 Image: AP Photo/Eric Risberg
Image: AP Photo/Eric Risberg
FACEBOOK'S CEO HAS distanced himself and the company from "deeply upsetting" comments made by one of its board members.
The comments were made by Marc Andreessen, an investor and prominent member of Facebook's board, who criticised India's decision to outlaw differential pricing for data packages.
This meant that the company's Free Basics plan, which would allow Facebook to provide certain sites and services to people for free under its internet.org initiative, could not operate in the country.
"Denying world's poorest free partial internet connectivity when today they have none, for ideological reasons, strikes me as morally wrong," he said in a tweet. After tweeting further on the subject, he later responded to a reply by saying:
"Anti-colonisation has been economically catastrophic for the Indian people for decades. Why stop now?"
After much criticism, Andreessen later deleted the tweet and apologised for the comments made.
That didn't stop Facebook's chief Mark Zuckerberg from distancing himself from the comments made, saying they didn't reflect the company's viewpoint.
"I want to respond to Marc Andreessen's comments about India yesterday. I found the comments deeply upsetting, and they do not represent the way Facebook or I think at all," he said.
Facebook stands for helping to connect people and giving them voice to shape their own future. But to shape the future we need to understand the past … I've been inspired by how much progress India has made in building a strong nation and the largest democracy in the world, and I look forward to strengthening my connection with the country.
India has a population of 1.252 billion, but only 402 million (33%) are connected to the internet. Facebook has 125 million monthly active users there, with the vast majority using smartphones to connect.
The market represents a major opportunity for it to expand but the country has been less than receptive to Free Basics, with critics saying it undermines net neutrality by making Facebook the gatekeepers to the internet for most people.
India's telecoms regulator effectively banned tiered services from operating in the country, forcing Facebook to withdraw Free Basics.
The service offers 38 different websites including Facebook and its Messenger service, Bing Search, BBC News and local jobs and news sites.