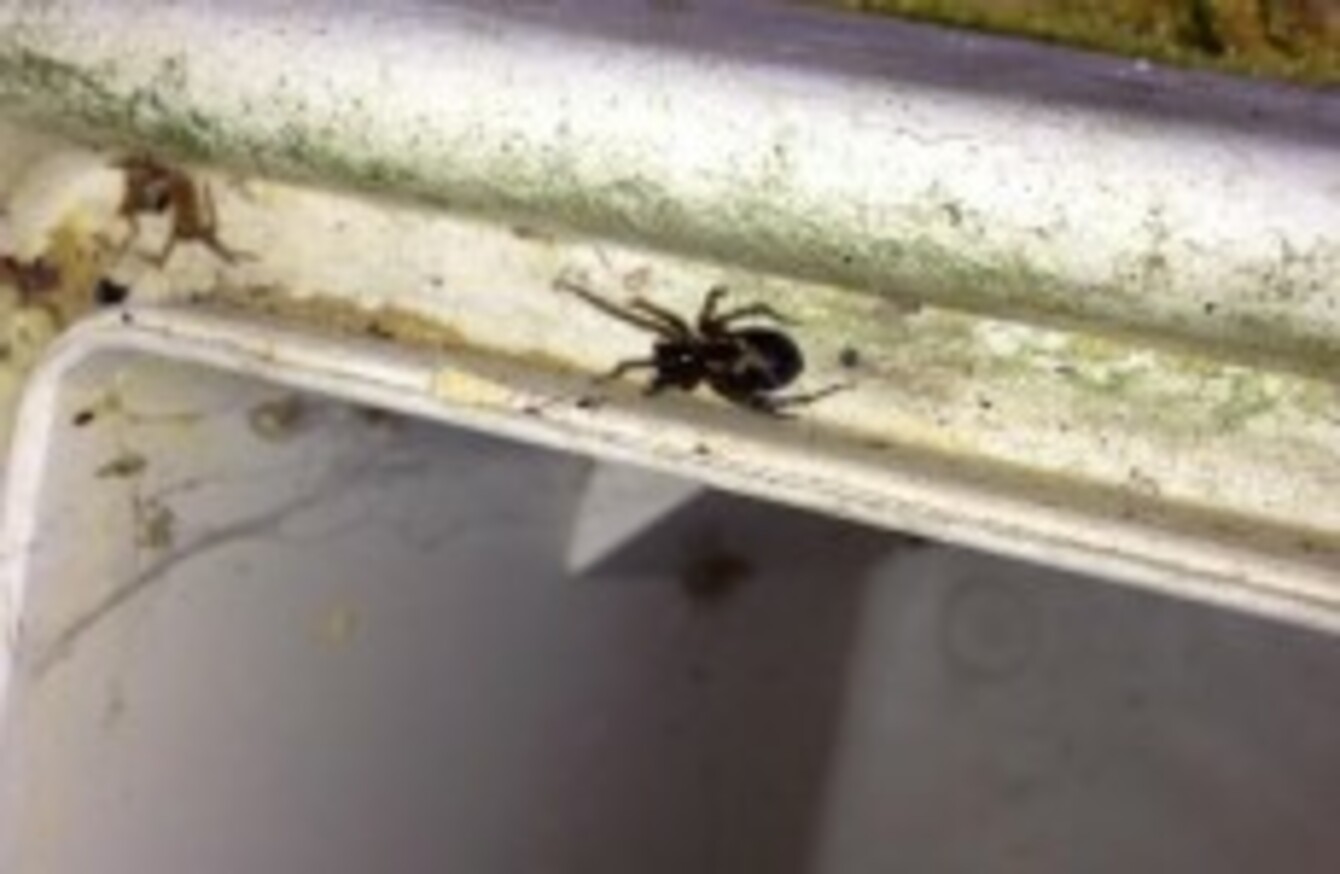 Image: Patrick O'Leary
Image: Patrick O'Leary
WHAT HAS EIGHT legs, a big body and is now being spotted in Ireland?
False widow spiders, that's what – and some of our readers have gotten in touch to send us their pics of the arachnids.
While there is believed to be a large amount of them in Dublin, a reader says he found one down in Cork today.
He contacted us to say:
I made way to my electricity metre today and came across one of these venomous spiders and found quite a few little ones and what seems like a family of them nesting in my house in Ovens, Cork.
A school in the UK had to be closed recently after it was infested by them. They are called Steodata nobilis, or false widow, and are becoming more popular around this part of the world apparently due to climate change.
We're told they don't leap at people from their webs – but they do bite.
Oh dear.
Have you seen a false widow spider?