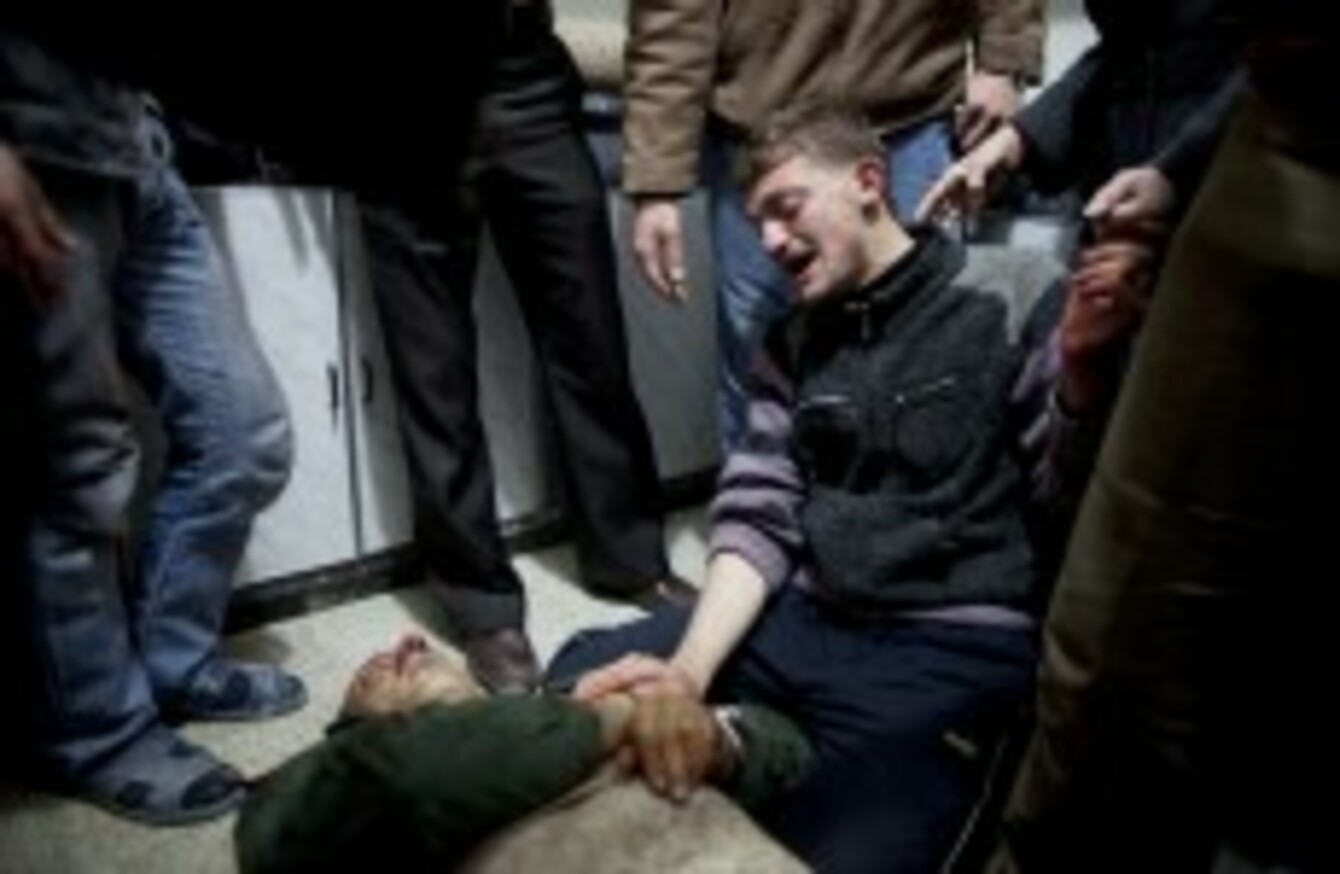 THERE HAS BEEN heavy fighting in the Syrian city of Homs, with activists in the area claiming security forces have massacred dozens of people.
Some 62 people were killed in Syria by regime forces yesterday, campaigners said.
One told Sky News that the fighting in Homs was visible from the border of neighbouring Lebanon. He said there had been "heavy clashes" between security forces and the rebel Free Syrian Army.
Activists said 44 of those killed came from just a few families, with 20 relatives of one family slaughtered. They suggested the killings were carried out as reprisals as president Bashar al-Assad struggles to clamp down on an uprising that began a year ago.
There are reports of summary executions, mass rape of women, and entire families being slaughtered in Homs, according to the BBC.
Meanwhile, rebels have rejected a call from former UN secretary general Kofi Annan for a political settlement. One Homs resident told al-Jazeera:
We reject any dialogue while tanks shell our towns, snipers shoot our women and children and many areas are cut off from the world by the regime without electricity, communications or water.
Annan warned yesterday against outside military intervention in Syria in his role as special envoy for the UN and the Arab League.