FINDING THE RIGHT car for your needs, lifestyle and budget can be a tricky process.
We want to help streamline the search. As part of our Insights series, every week we'll take a different car-buying question to the experts at the heart of the motor industry.
This week, Jamie O'Callaghan of Blackwater Motors in Fermoy – a Volkswagen and SEAT dealership – brings us through everything you should take on board when picking a car for your brood.
First things first: it's not just about making sure the buggy is easy to get in. Here Jamie shares what to bear in mind.
1. What are its safety features?
I don't even remember if my first car had airbags, but now I've a five year old and a two year old so it's so important to have features like a rear view camera, sensors and multiple airbags.
Dealing with customers everyday, safety would be the number one priority for families so make sure you car has what your family deserves.
2. Is it big enough for my kids' needs?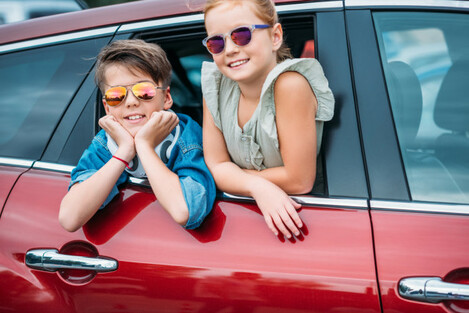 Source: Shutterstock
While it obviously depends on the size of the car and the size of family, if you are carting around two toddlers with all their gear, you'll need something pretty substantial sizewise.
Families of young kids should be looking for a people carrier or one of the new SUVs. In terms of engine size, the majority of family cars that we'd sell would be 1.6 diesels.
3. Am I getting the most I can for my budget?
When upgrading to a new car, budget is key and you don't want to choose one that you can't afford monthly. You need to also consider things like tax, fuel and maintenance costs.
Buying a car is generally the second most expensive purchase a family will make so it's important that you get it right.
4. Is the boot big enough?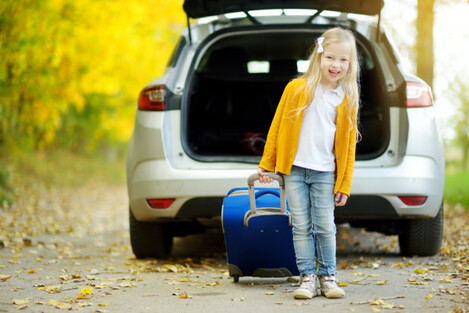 Source: Shutterstock/MNStudio
Boot size would be very important for extra bags for younger kids and buggies, which seem to be getting bigger and bigger every year. It's very important to parents that things like buggies and their kids' sport gear fits into the boot that they buy.
5. Is it a diesel or a petrol engine?
Nearly all of our family buyers are buying diesel cars. With a family car you'll definitely be doing the longer journeys daily – doing trips to GAA matches, ballet, swimming, it can end up being a glorified taxi service. But with a diesel engine, you'll get the most fuel economy out of a bigger car.
6. Can I fit child seats in the back?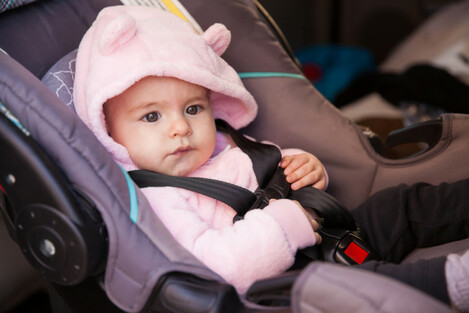 Source: Shutterstock/antoniodiaz
A question that keeps popping up is whether they can fit three child seats across the back, which depends on the model.
For example, I drive a Seat Alhambra, it's the least likely car I ever thought I'd drive but it's the most practical I've ever had. With models like that, you can fit three child seats and it has an inbuilt booster system for large toddlers, which takes out the need for an extra seat.