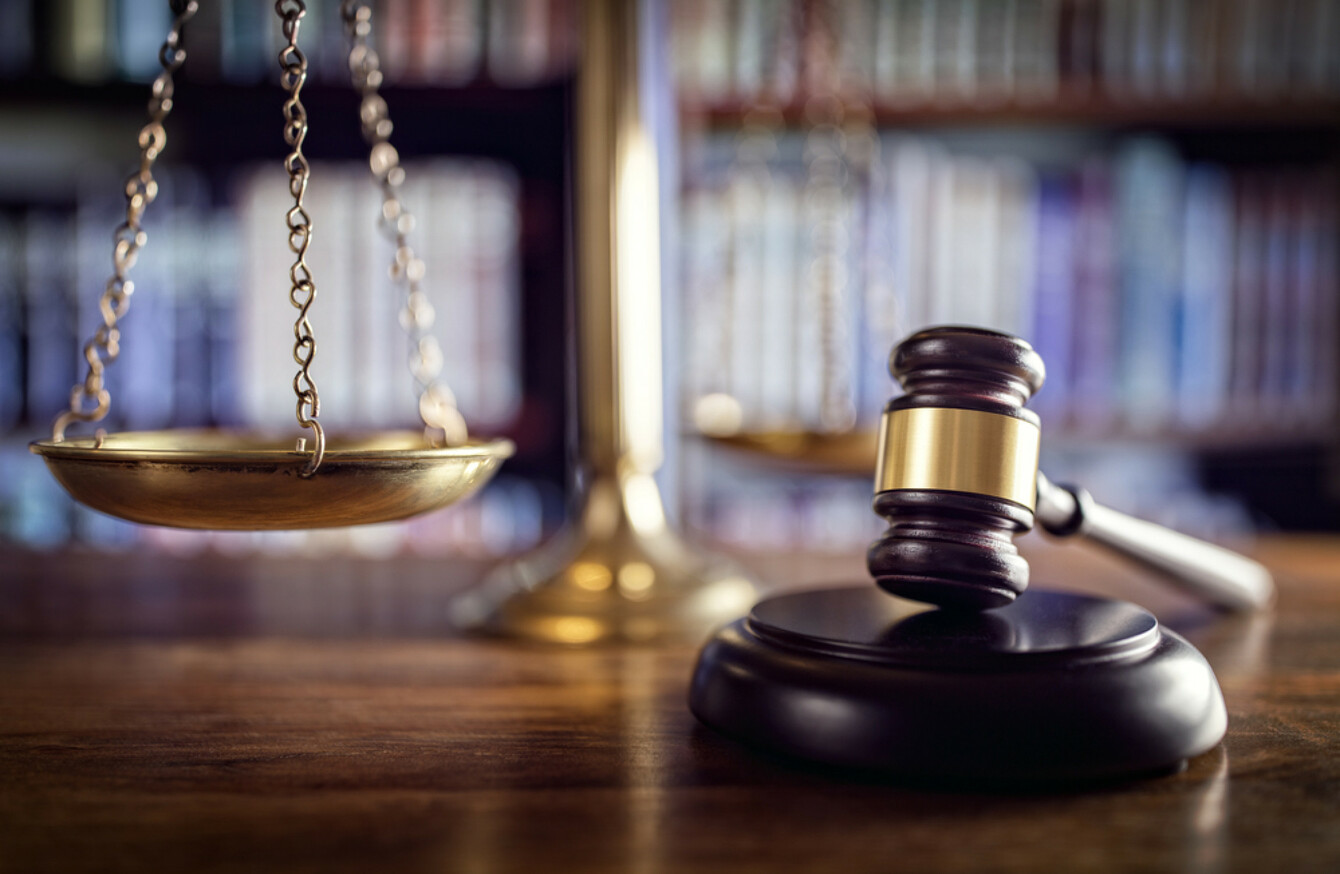 Image: Shutterstock/Brian A Jackson
Image: Shutterstock/Brian A Jackson
A JUDGE, BIDDING to unite a warring family of six over what's left of their father's estate and to save them spiralling legal costs, failed in a plea for them to allow common sense prevail in Dublin yesterday.
"You are all of the same flesh and blood, brothers and sisters who may not like one another, perhaps victims of what has happened in the course of time," Circuit Court President, Mr Justice Raymond Groarke told the family.
"This is a very sad case, siblings engaged in washing the family linen in public, albeit in a private court," he said.
The family is not being identified for legal reasons.
Judge Groarke, in a dispute involving a number of siblings over an estate worth about €400,000, said it involved allegations of mental and physical abuse in the home by their father and allegations of sexual abuse of two of sisters by a brother.
"It is always very sad when siblings fall out and families suffer war-like conditions as we have seen and heard in this particular case," he said.
Judge Groarke ruled against a claim by one of the sisters that the €22,000 she had been left by her father had failed to meet his moral obligation to have adequately provided for her, particularly with regard to the provision of a proper education.
Costs
In the middle of a two-day hearing Judge Groarke had adjourned to allow talks in the hope that "common sense would be allowed to prevail".
Following negotiations between the legal team for the executrix, Judge Groarke suggested they might all yet shake hands.
The legal battle so far has incurred costs estimated at a minimum of €60,000.
Judge Groarke refused to make any order for costs, which will mean the €60,000 plus will have to come out of the father's estate. He said it was never too late to shake hands.
"You may never become the best of friends again but you are all of the same flesh and blood," he said.
During the hearing, one of the plaintiffs claimed she had been regularly beaten with a strap by her father who, she alleged, had failed to give her a proper education which meant her work prospects thereafter had been confined to menial low-paid jobs.
Supported by one other sister, she claimed she had often been starved of food and forced to attend school hungry and in ragged clothes. The court heard her parents and, as a result the remainder of the family, had referred to her constantly as 'Dopey'. Due to a lack of schooling, she had now found herself in debt to the tune of more than €20,000 to pay for her adult education.
#Open journalism No news is bad news Support The Journal

Your contributions will help us continue to deliver the stories that are important to you

Support us now
Disputed
The other sisters told the court that she was the best looking of the family and a favourite of her parents, claiming she had left school early to become a model but had eloped with a boyfriend. The judge refused to accept the idyllic picture they had described regarding their sister.
Judge Groarke said he accepted that conditions in the family home were bad but not as bad as described in court but he accepted, with regard to alleged sexual molestation, adequate attention had not been given by the parents as to what had been actually taking place in the house.
He said the daughter concerned in the claim before the court had left the country about 10 years ago and had not come home until Thursday, in the meantime having failed to attend either of her parent's funerals. For a decade she had been a complete stranger to her parents – no Christmas cards, no birthday cards.
She had detached herself from her parents with no form of familial affection for more than 10 years. Her father had made his will in 1999 in which she and her children had, between them, been left €40,000. The court did not believe she could now say he had not met his moral obligation and dismissed her claim.
"Does a moral obligation last forever? Does a parent have to include somebody who has cut themselves off from the family for more than 10 years? It seems to me a sign that she had determined she wanted nothing more to do with any member of her own family," Judge Groarke said.
He said the plaintiff had failed to make out a claim that her father had failed to make proper provision for her.
Comments are disabled for legal reasons.