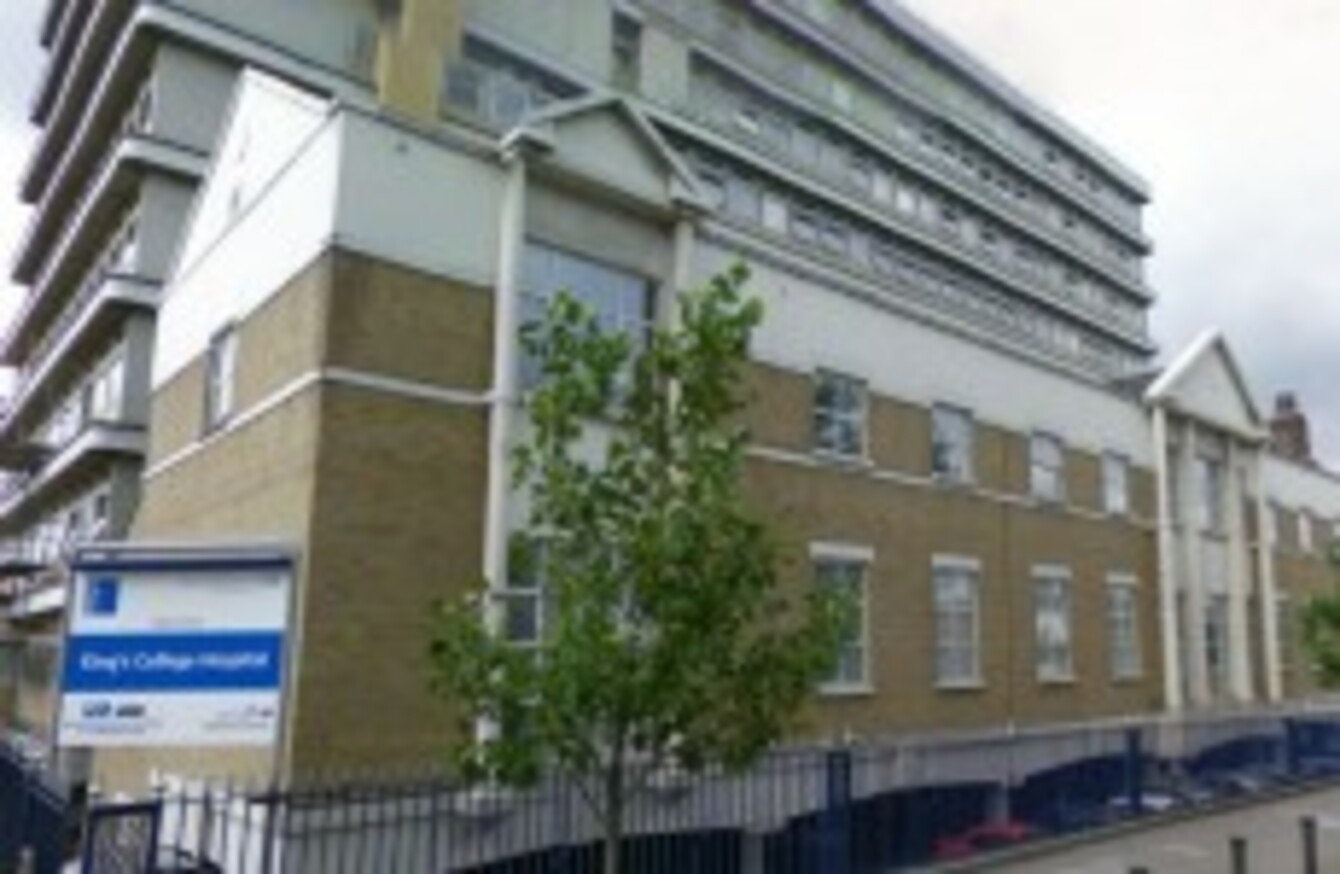 King's College Hospital London, where Meadhbh was to receive her liver transplant
King's College Hospital London, where Meadhbh was to receive her liver transplant
Updated 13.22
HEALTH MINISTER James Reilly has announced that an inquiry will be set up into how a teenage girl missed out on a liver transplant last weekend.
The minister said in a statement that HIQA (the Health Information and Qaality Authority) will investigate the "failure in transportation facilities" that led to Meadhbh McGivern missing out on a liver transplant in London.
Meadhbh's father has said the family is still "spinning" from the disappointment.
Fourteen-year-old Meadhbh received a call from medics at King's College Hospital in London at 7.10pm on Saturday to tell her they had a donor liver match for her. Meadhbh, from Ballinamore, Co Leitrim, has acute liver disease and was waiting for 11 months for a suitable liver.
However, the transplant had to be cancelled when she couldn't make it to the UK in time for the operation.
Meadhbh's father Joe, interviewed by Michael O'Toole in today's Irish Daily Star (print edition), said that a delay in securing air transport to London meant that she missed the 2am deadline for surgery. He said:
Somebody messed up somewhere along the line. Since August last year she has been waiting on a phone call.

Meadhbh was heartbroken when we had to tell her. She just hung her head and bawled.
Speaking again on RTE Radio1′s Morning Ireland today, Joe McGivern said that the family was still "spinning" after the weekend's events. He said that he hoped it would not take another 11 months for Meadhbh to be given another chance for a liver transplant.
According to the family, they received the call from London at 7.10pm and it was confirmed at 7.50pm that it was going ahead.
However, the family were told at 9pm that an Air Corps helicopter was out on another air ambulance run and that the Air Corps jet was on its way back to Ireland. "I was told it was out of the country with the President at the time", said Joe McGivern this morning.
The family were then told that they would be transported by Coast Guard helicopter from Strandhill in Sligo. "We got there for 10pm and had our life vests on at 10.30pm, ready to take off at 11.30pm".
The Star reports that an Air Corps spokesperson said the Air Corps G4 jet had been offered for use when it returned to Ireland at 10pm but that the HSE had said it had made alternative arrangements.
A HSE statement this morning confirms that the transportation effort was called off at 11.23pm on Saturday. It is understood that because travelling from Sligo to London by helicopter would have taken around four hours – too late for Meadhbh to be delivered by the 2am deadline.
Neither the HSE and the EMSS (Emergency Medical Support Services), a company which co-ordinates transportation of transplant patients for the HSE, were available for comment as of this morning. Joe McGivern said that he had not had been contacted by either group. The only person who had called the family since their great disappointment was the liver transplant co-ordinator at the London hospital where Meadhbh had been to due to undergo surgery.
Minister Reilly said this afternoon that the inquiry is to clarify what happened – and to make sure "such a failure does not occur in future". He offered his "deep concern and sympathy" to the McGivern family.