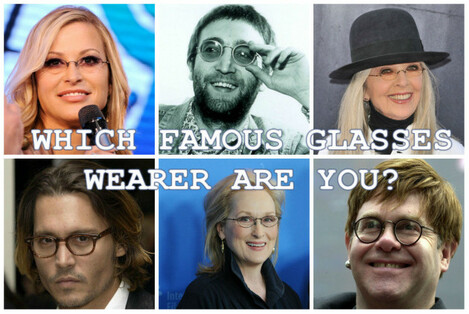 WHETHER IT WAS during that particularly heartbreaking 'he can't see without his glasses' scene in My Girl or it was Michael D Higgins' rimless spectacles seen in some of his best photobombs, glasses have been a part of so many iconic moments.
And some of the world's most stylish, fascinating and talented people have been wearing glasses when they changed the world in either a fun or a fundamental way.
But which of them are you most like? Take our quiz to find out.
1. What would be your dream career?


2. What would we find you doing in your spare time?
Collecting stylish additions for your wardrobe
Volunteering with a charity
Raising money for cancer research


3. Which of these best describes your diet?
I'll only eat food that's fair trade
I'll only eat paleo - can't have my blood sugar rocketing
I have absolutely no interest in following a diet - I'll eat whatever I want and enjoy it
I try to eat organic if I can, but just generally try to eat healthily


4. Which of these quotes resonates the most with you?
"When you don't dress like everyone else, you don't have to think like everyone else"
"I just can't help but see things differently"
"Music can change the world because it can change people"
"The formula of happiness and success is just, being actually yourself, in the most vivid possible way you can"
"You are not speaking for yourself, but for Ireland"


In a spacious house near Dublin city centre with a generous garden
In a three-bedroom Manhattan apartment, filled to the brim with antiques
In a luxurious, gated property on Costa del Killiney
In a swish 'maisonette' in South Kensington, London, filled with marble and walnut floors
In a sprawling Los Angeles mansion, complete with outdoor pool and hot tub


6. Pick a pair of sunglasses to get you through our two-day long summer this year.
Shutterstock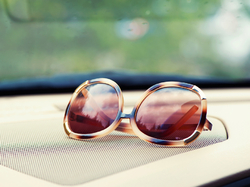 Shutterstock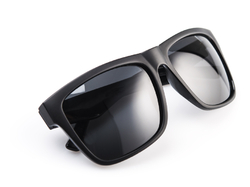 Shutterstock
Shutterstock




8. Pick a song to start your day.
Blowin' In The Wind - Bob Dylan
Hard Day's Night - The Beatles


9. Pick a person who inspires you.
I'm the only idol I'll ever need


10. Pick a pet you'd love to have.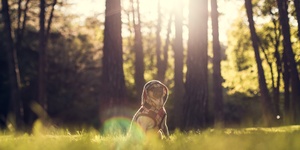 Shutterstock
This lovely Bernese Mountain Dog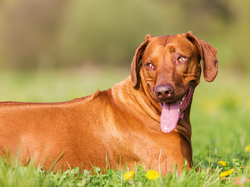 Shutterstock
This friendly Rhodesian Ridgeback
Shutterstock
This colourful little guy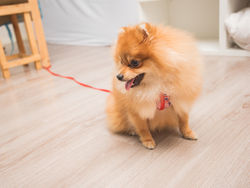 Shutterstock Answer all the questions to see your result!
You scored out of !
You're Kylie Minogue!
Specsavers
You are iconic Australian singer, songwriter, dancer and actress Kylie Minogue. You always look incredibly stylish no matter what you're applying your talents to, and we can't get you out of our heads.
You scored out of !
You're Bono!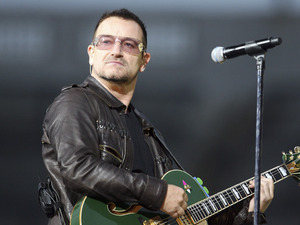 PA
You are Irish musician, venture capitalist, businessman, and philanthropist Bono, whose tinted glasses are known the world over. You throw yourself into your passions without worrying what people think.
You scored out of !
You're Michael D Higgins!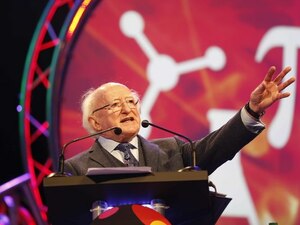 Rolling News
You are current Irish president, poet, sociologist, author and broadcaster Michael D Higgins. You care deeply about human rights and don't let anything stand in the way of your success.
You scored out of !
You're Iris Apfel!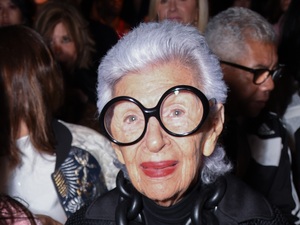 PA
You are American businesswoman, interior designer, and fashion icon Iris Apfel. You're not afraid to create your own style, and to embrace your eccentricities and it serves to you.
You scored out of !
You're Meryl Streep!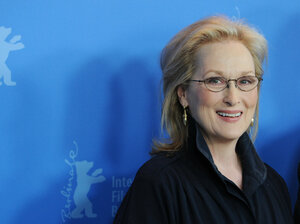 PA
You are multiple Academy Award-winning American actress and philanthropist Meryl Streep. You're very talented at what you do but still very humble about your achievements.
Whether it's Darren Kennedy or Kylie Minogue whose spectacle style inspires you, at Specsavers, you can be sure to find the glasses that are just right for you – their online collection of 1000+ glasses is the widest selection in Ireland. They're always sourcing style from around the world to bring you the latest designs, materials and frames.