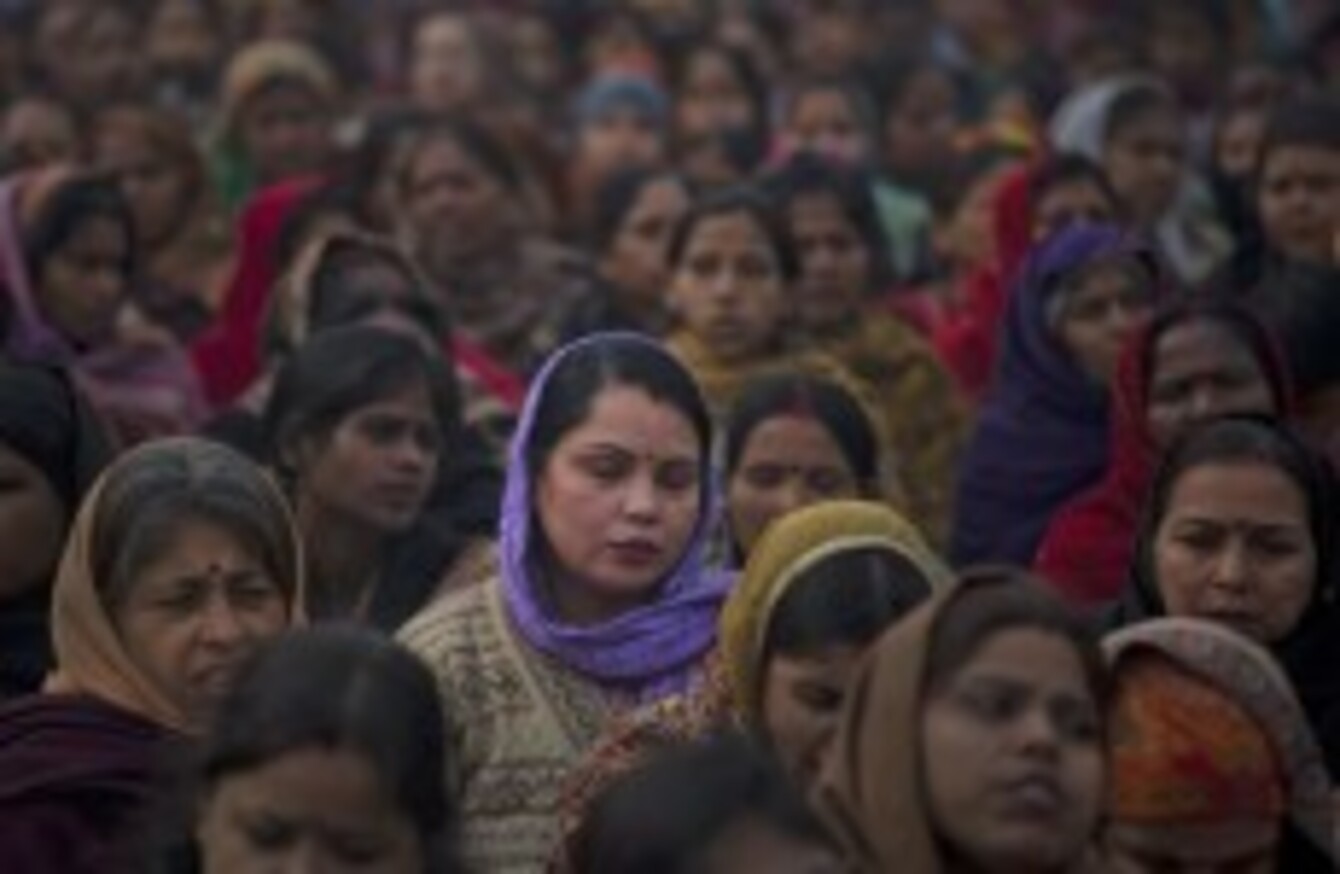 Indian women offer prayers for the gang rape victim.
Image: (AP Photo/ Dar Yasin)
Indian women offer prayers for the gang rape victim.
Image: (AP Photo/ Dar Yasin)
THE FATHER AND brother of the 23-year-old woman, who was gang-raped on a bus in New Delhi almost three weeks ago, have spoken to BBC Radio 4 about how strong and determined she was.
Her father remembered his eldest daughter fondly and spoke about how "adamant" she was about what she wanted from life, particularly becoming a doctor.
I remember asking her once, 'Who are all your friends? She replied, "Dad, it's only my books I am friends with.

That's the reason why we moved from this rural place to capital Delhi, was the need to give our children a better future.
Her father said that when his daughter was still in hospital and while she was coming in and out of consciousnesses, she "held her mother and whispered, Mummy, I am sorry… I am sorry".
The medical student was the oldest of three siblings and acted as a role model for her younger brothers.
One of her brothers reminisced about how they would quarrel, especially over television programmes but added that she excelled in her studies and would tell them all, "Once I'm a doctor, all our hardships will end".
Her family were by her side when she died 13 days after her horrific ordeal in a Singapore hospital, after being flown there from New Delhi. The woman was so badly injured, her intestines had to be removed.
Five men who were arrested in connection with the incident are expected to appear in court tomorrow to formally face murder and rape charges. A sixth suspect is believed to be 17 years old  and so will be tried in a juvenile court.
Although she has still not been named officially, a government minister wants to name a new anti-rape law in her memory. Her family told the BBC it would be an honour and they would be OK with it.
Since the woman's attack last month, protests have spread throughout the capital and elsewhere calling for greater protection for women.