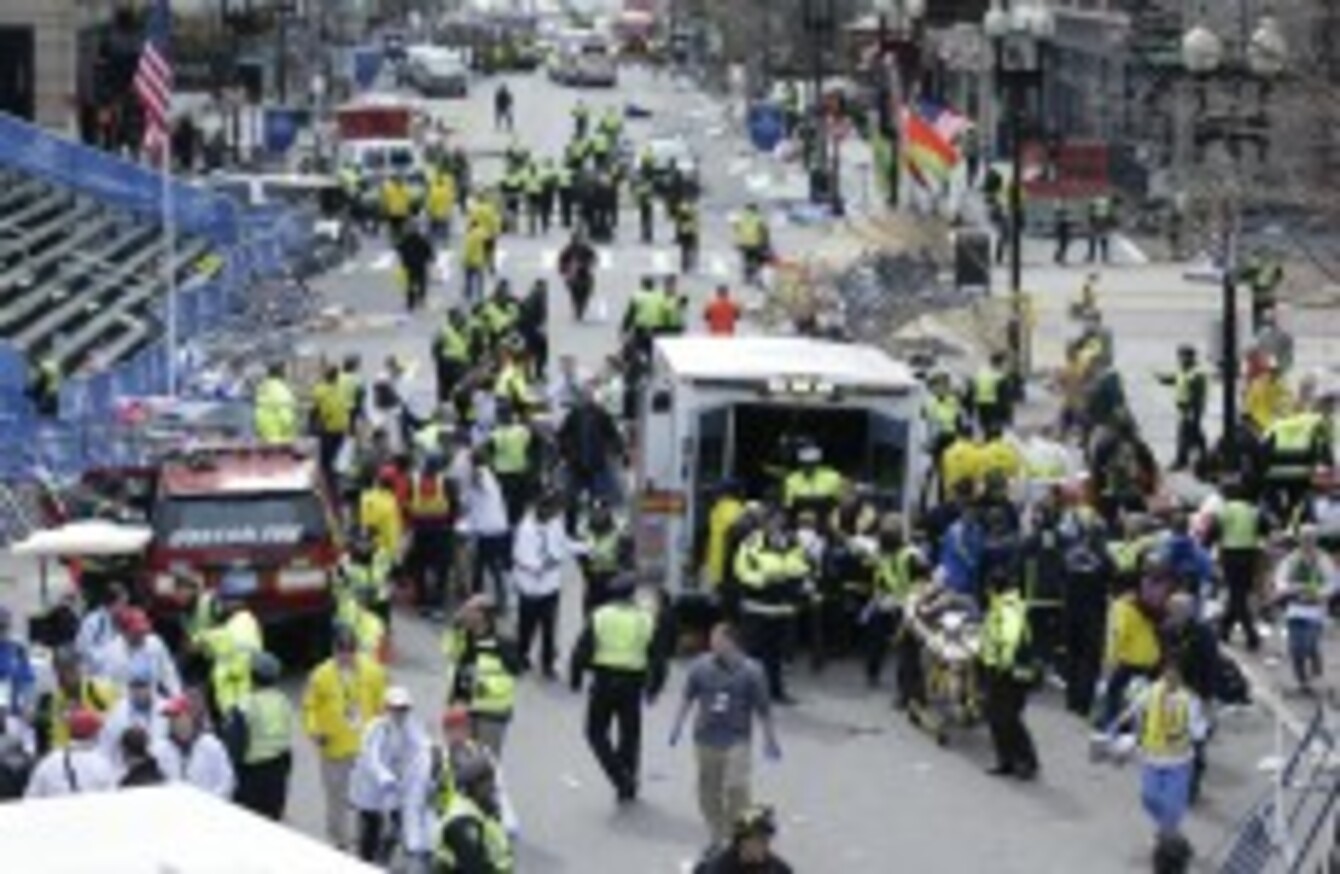 Image: (AP Photo/Charles Krupa)
Image: (AP Photo/Charles Krupa)
THE FBI HAVE pledged to do everything possible to find out exactly what happened at the finish line of the Boston Marathon and to bring those responsible to justice.
Three people were killed in the double explosions, including an 8-year-old boy, 176 people were injured and 17 of those are in a critical condition in hospital.
Speaking at a press conference in Boston earlier, investigators say two bombs were found only and dispelled rumours there was seven devices involved in the incident.
The FBI's Richard DesLauriers said there are "no known additional threats" in the wake of the bombings and added that "assistance from the public is imperative".
No additional threats
The scene of the explosions will remain sealed off for a number of days as certified explosive specialists and canines are brought in. Currently there are over 300 forensic specialists going through the rubble and preserving the scene of the accident.
DesLauriers said they would continue to pursue leads and go to the "ends of the earth" to get to the bottom of who did this and why.
Police Commissioner Edward Davis said it was the most "complex crime scene ever in the history of Boston" and asked those who live in the surrounding area and who are eager to return to their homes "to remain patient".
He also asked for any images or video footage of the marathon to be sent to police in Boston as they "could be helpful to the investigation".
There will be an enhanced presence of police on the streets of Boston over the coming days and the public are being informed that this is to "comfort" them. Police presence will also be stepped up at Logan Airport.
Investigators would not confirm what sort of bomb or bomb materials were used or if there was anyone being held in custody but they did confirm that they were interviewing a number of  witnesses.
Mayor Thomas Menino said that "terror was brought to the city of Boston" and "the heroes were those who wear helmets and wear badges".  He added that "Boston will overcome".