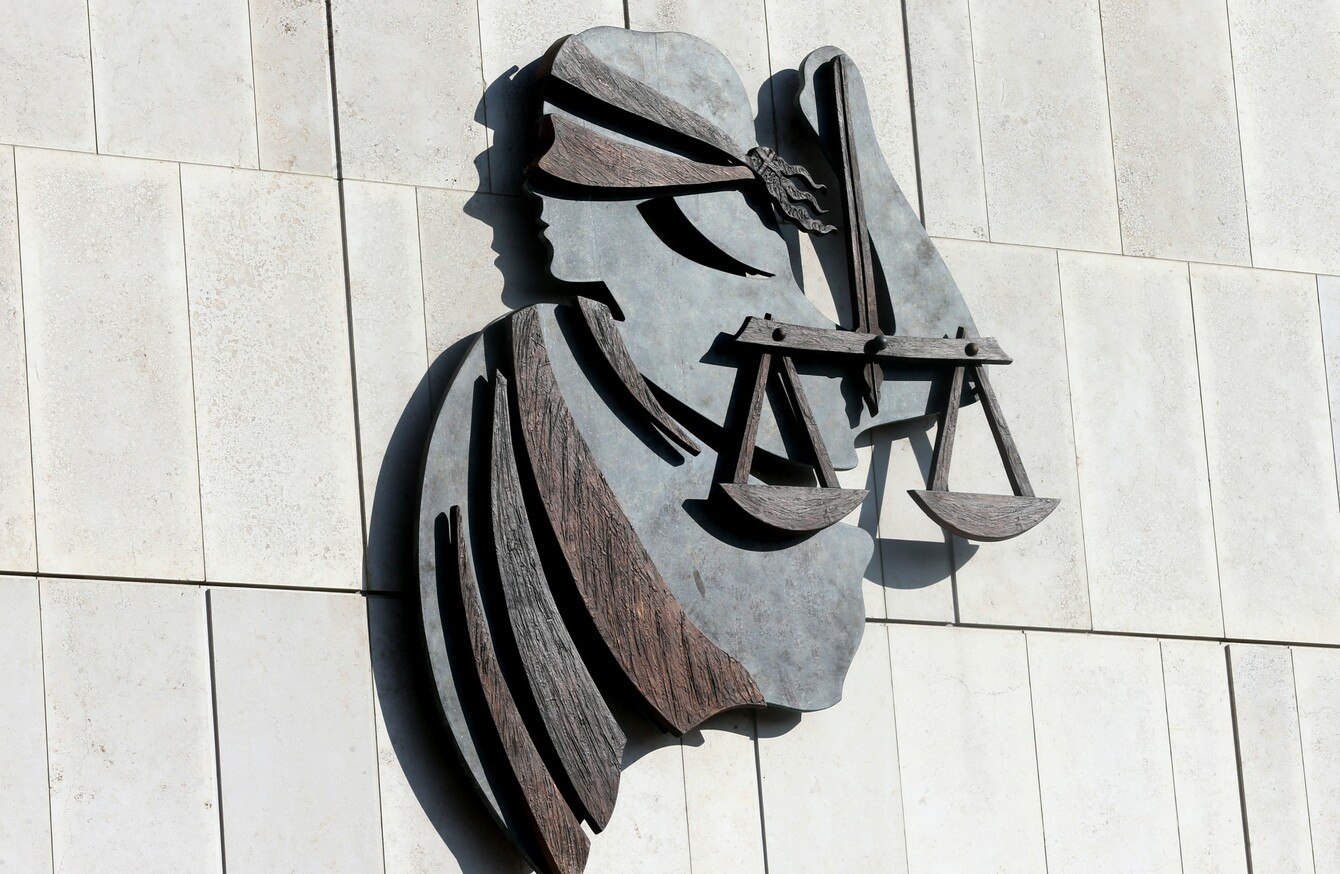 File photo
Image: Laura Hutton/RollingNews.ie
File photo
Image: Laura Hutton/RollingNews.ie
A HUMAN RIGHTS lawyer who helped prosecute more than 100 people in female genital mutilation (FGM) cases in France has praised the sentence handed down earlier this week in Ireland's first-ever FGM prosecution.
On Monday the parents of a young girl who is deemed to have undergone FGM were sentenced by Judge Elma Sheahan after being found guilty in November following a trial.
The girl's father was sentenced to five and a half years in prison for the FGM charge, and three years for the neglect charge. The sentences will run concurrently.
The girl's mother was sentenced to four years and nine months years in prison for the FGM charge, and two years and nine months for the neglect charge. The sentences will also run concurrently.
The maximum sentence for an FGM conviction in Ireland is 14 years, while the neglect conviction has a maximum sentence of seven years.
In an exclusive interview with TheJournal.ie, Linda Weil-Curiel, who has helped prosecute over 100 people in about 40 FGM cases in France since the 1980s, welcomed the sentences given by Judge Sheahan.
"I was so pleased at the sentence in the Irish case," Weil-Curiel said, adding that sentences in France are often lower and partially suspended, describing them as "not half long enough".
"It's a very harmful practice on a baby, on a child, it should be reported like any other case of abuse. What is at stake is a baby, a child. The law applies to everybody," Weil-Curiel said of FGM.
When delivering the sentences at the Dublin Circuit Criminal Court, Judge Sheahan said one of the "most significant" factors she had to consider was the fact both of the accused had pleaded not guilty.
The judge said this had resulted in "lack of insight and lack of remorse", something that "is a concern to the court". She said, as a result of this, none of the sentences would be suspended.
FGM, which refers to the ritual cutting or removal of some or all of the external female genitalia, has been outlawed here since 2012. It is a cultural practice which has no medical benefits and can result in lifelong physical and psychological issues.
The practice has been a criminal offence in the UK since 1985, but the first successful prosecution only occurred in March 2019. A mother was jailed for 11 years after FGM was carried out on her daughter. The maximum sentence in the UK for this conviction is also 14 years.
As the Irish case was "the first of its kind", Judge Sheahan told the court she looked at the sentences handed down for similar convictions in other jurisdictions including the UK, despite some differences between the Irish and UK case.
Weil-Curiel said Judge Sheahan had, in her opinion, handed down an appropriate sentence and set an important precedent.
"I am so happy that there has been a successful prosecution in Ireland and, at last, in England. It really is a simple matter, a matter of humanity and the law," she told TheJournal.ie. 
No specific FGM law in France
FGM has been illegal in France since 1983. However, there is no specific FGM legislation – people are prosecuted under laws against grievous bodily harm and violence to children.
Weil-Curiel was part of a working group established in the early 1980s to examine the best approach to tackle FGM in the country. She recalled:
I was asked, 'Do we need a special law?' I said no, everything is in the penal code. If you attack someone, it is a crime. You shouldn't need a special law for [FGM], all children must be placed under the same protection of the law.
Weil-Curiel said she believes FGM is one of the "most vile things that can be done" to a person, therefore cases should be heard in the highest criminal court in the same way alleged rapes and murders are, stating: "The main duty of society is to protect children."
In the Irish case, the State did not argue that the couple carried out FGM on their daughter themselves, rather that "aided and abetted, counselled or procured FGM" to take place.
Weil-Curiel said this is usually what occurs in France too – parents arrange for a circumciser, sometimes referred to as a cutter, to carry out FGM on their child.
"Parents usually aid and abet, they get someone else to do it. The woman who cuts the girl doesn't come banging at the door, asking is there a baby to be cut. The parents arrange for it to happen – they look for a circumciser and pay her. If the parents don't seek for it to happen, a child will never be cut," she said.
I look the parents in the eye in court and say to them, 'Don't look at your kid's future with your eyes turned towards your own past, give them a chance.'
Weil-Cartel said the cost of FGM can vary widely in France but it used to be about €40-50, although it has since increased because it is "so risky now".
She said fewer cases are going to court now, noting that many people fear the possibility of going to prison and as a result don't arrange for FGM to take place. 
"You have to go to court, otherwise people will still do it. What stops people from doing it is a fear of court and the possibility of going to prison.
"There needs to be the certainty of punishment if a girl undergoes FGM, even if you bring her abroad to have it done," Weil-Cartel told us. 
"There are cases where parents say their own parents kept bothering them about it so they brought their daughter home to have it done – this is also illegal."
The Irish law also makes it illegal for parents to have their daughters subjected to FGM while abroad. 
The couple in the Irish case claimed their daughter, who was just under two years old at the time of the incident in 2016, sustained her injuries after falling onto a toy while not wearing a nappy at the family's Dublin home.
This version of events was disputed by three medical experts over the course of the trial- part of the girl's clitoris was missing – consistent with FGM Type 1.
Weil-Curiel has heard similar defence claims during trials in France, stating: "I've heard every excuse."
Sexual mutilation
At least 200 million girls and women have undergone FGM in around 30 countries, mainly in Africa, the Middle East and Asia, according to the United Nations. Some Muslims, Christians and members of other religions carry out the practice.
There are four different types of FGM and the age at which females undergo it can vary from newborn to adult, but it is usually carried out on young girls. 
The practice is often seen as a rite of passage into womanhood, with a woman or girl not deemed fit for marriage until she undergoes it; in many cultures it is connected to child marriage. FGM is often assumed to reduce a female's sexual desire and so increase the chance she will remain a virgin until she is married. 
Weil-Curiel is the director of CAMS, the Commission for the Abolition of Sexual Mutilation, which was founded by Awa Thiam, a Senegalese author and activist, in France in 1982. The organisation focuses on tackling FGM through the courts. 
"We call it sexual mutilation, not genital – we know that it's female sexuality that it is aimed at," Weil-Curiel explained.
It's estimated that around 6,000 females living in Ireland have undergone FGM and many others are at risk. Campaigners here have long been calling for a national action plan to be introduced to ensure as many females as possible are protected.
Such a plan would see greater coordination between relevant stakeholders including healthcare workers, gardaí, social workers, government departments, teachers and childcare workers.
Weil-Curiel thinks this is a good approach, noting many doctors and social workers in France receive FGM training as part of the prevention measures in place there.
Doctors are encouraged to examine baby girls and tell the girls' parents that if they become aware of any changes, they will inform the police. Weil-Curiel said doctors are usually "vigilant" in this regard.
"In a suspected case of FGM, police may demand that doctors examine the girl, if a doctor says they believe FGM has taken place, that's enough proof in France that the mutilation occurred (and the case will go to court)," she said.
The evidence of medical experts was critical during the Irish trial last November. The couple in the Irish case took their daughter to OLCHC on 16 September 2016 and asked for immediate assistance because she was bleeding. She had to undergo emergency surgery to stop the bleeding, the court heard.
Professor Thambipillai Sri Paran, the paediatric surgeon who carried out the procedure, told the court he believed the injury the girl sustained was non-accidental.
The toy the girl was alleged to have fallen on is an activity centre with a steering wheel and other protruding objects but no sharp edges, the court was told.
"The story didn't match the injury that I saw," Paran said during the trial, adding: "When the story and the injury doesn't tally, we know we are legally obliged to raise the alarm."
Comments are closed for legal reasons.