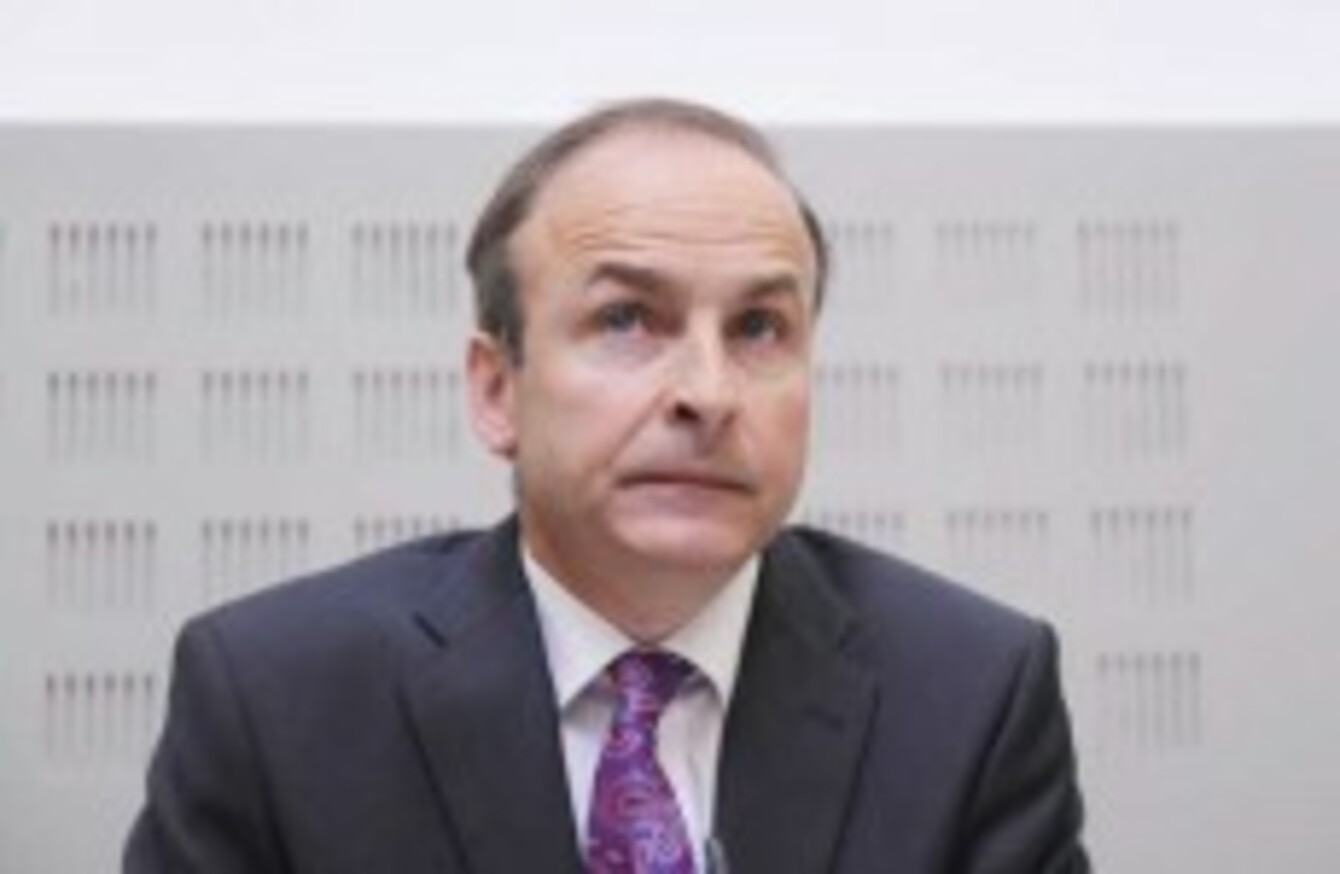 Image: Sasko Lazarov/Photocall Ireland
Image: Sasko Lazarov/Photocall Ireland
A FIANNA FÁIL spokeswoman insists the party will decide later this week whether it will run a candidate for the presidential election, despite a report that a party committee is recommending against proposing a candidate.
A six-person frontbench committee met today to consider the implication of a number of options regarding the election and to decide what to recommend to the wider parliamentary party.
A spokeswoman for the party told TheJournal.ie this evening that the decision on whether the party will run a presidential candidate or not will be decided at a meeting of the party's TDs, senators and MEPs on Wednesday afternoon. The committee's recommendation is not being officially released so as not to impinge on the group's discussions.
"Micheal Martin has made it clear all along that it's up to those people to decide together where to go from here," she said.
Newstalk reports that of those who met today, only one, Eamon O'Cuiv, was keen on proposing a candidate. The broadcaster says the committee decided overall to recommend against the party having a candidate.
Broadcaster and Road Safety Authority chairperson Gay Byrne recently ruled out running for the Áras. He said he had been approached by Micheál Martin about running with the party's support, but on reflection decided against contesting the election at all.
Last week Fianna Fáil MEP Brian Crowley withdrew his bid to secure the party nomination. In a short statement, he said that the party leadership had demonstrated "that it does not want an internal party candidate to contest the upcoming presidential election."