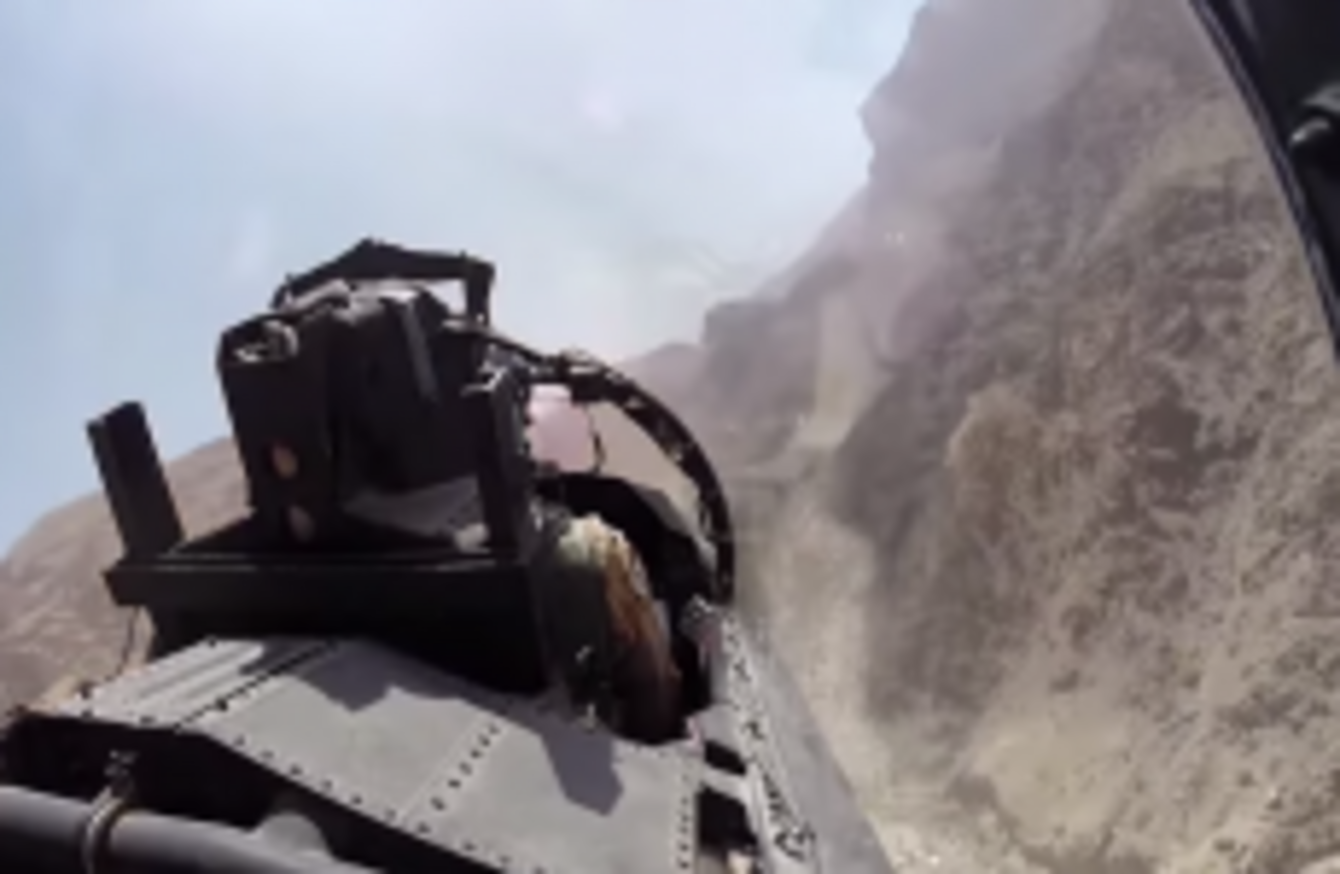 Image: Screengrab
Image: Screengrab
IN THIS DAY and age, flying a fighter jet low is an essential part of combat training.
Radar improvements, stealth bombers, drones and electronic warfare all mean that getting banged around by a few Gs of force is what makes the best the best.
Here is what it looks like to fly at high-speed, low altitude, through canyons in the back seat of an F-15E Strike Eagle, a US Air Force bomber.
The jet can reach a top speed of Mach 2.5, which works out at roughly 1,650 miles per hour. Just a bit faster than your 1.2 litre hatchback. The cost? Around $31 million per plane. Probably more expensive than that hatchback.
It is also really, really loud. However, thanks to the HGU-55P flight helmet, the pilots are completely oblivious to the noise.
Source: Gung Ho Vids/YouTube