IT'S ONE OF the handiest features on your phone, but it's surprising how few take the time to activate the Find my Phone features, despite how little time it takes.
By right, you should have it activated regardless of whether you think your phone will be stolen or not. If you're not sure how exactly you do that, it's quite simple and will only take you five minutes at best.
What you can do with it
In general, there are four main functions to be aware of. The first is it will show you the location of your phone, or if it's not on, the last known location in the past 24 hours.
The other three functions are to ring your phone/play a sound, lock it remotely or erase all data. The phone needs to be online for these actions to be carried out, otherwise it will wait until it's connected before it happens.
Also, when you activate the feature, be sure to  bookmark the desktop website for future reference, just in case you do need it.
iOS
To activate Find my Phone, you have to sign into iCloud first. Go into settings and look for iCloud in the fourth section. Once you've signed in, activate Find my Phone near the bottom.
Source: iPhone
Once that's done, sign into iCloud on desktop and you will be presented with the Find my Phone option. Remember that you have to click on the phone's location on the map before you can activate lost mode or erase it.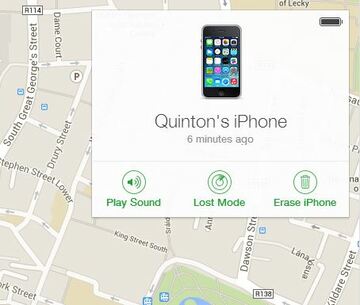 Source: iCloud
Android
The best method for Android is to download Android Device Manager on your phone (if it isn't there already) and signing in with your main Google account.
Source: Android Device Manager/Google Play
By going into the main desktop site, you will be able to see where it's located and perform the usual actions.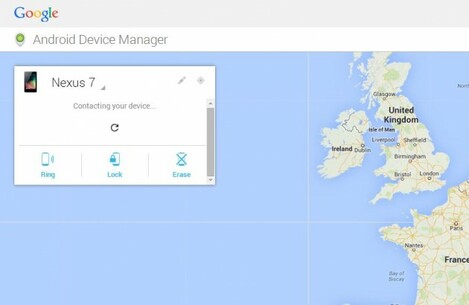 Source: Android Device Manager
Windows Phone
A rather straightforward process. Go into settings, look for 'find my phone' and then tick both boxes. The first will send you push notifications instead of SMS messages, which could end up cheaper in the long-run, but SMS might be the better option if you're uncertain about 3G/4G reception.
The second option saves its location periodically and before the battery runs out so it's easier to find.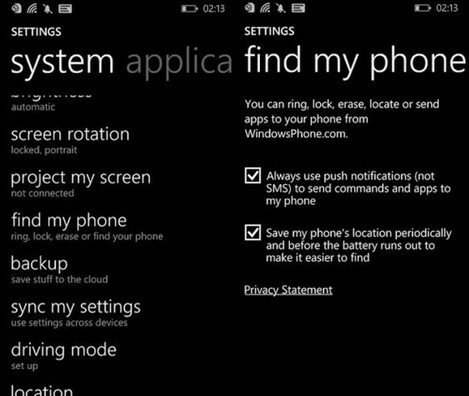 Source: Windows Phone
Once that's done, you need to go into Windows Phone's main site and sign in to your account. When that's done, scroll over the Windows Phone menu at the top-right hand corner and select Find my Phone. Alternatively, you can access the main Find my Phone link here.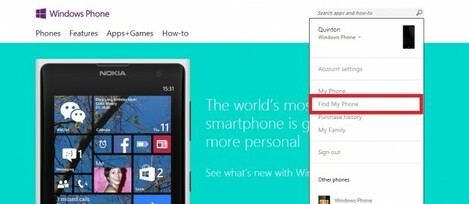 Source: Windows Phone