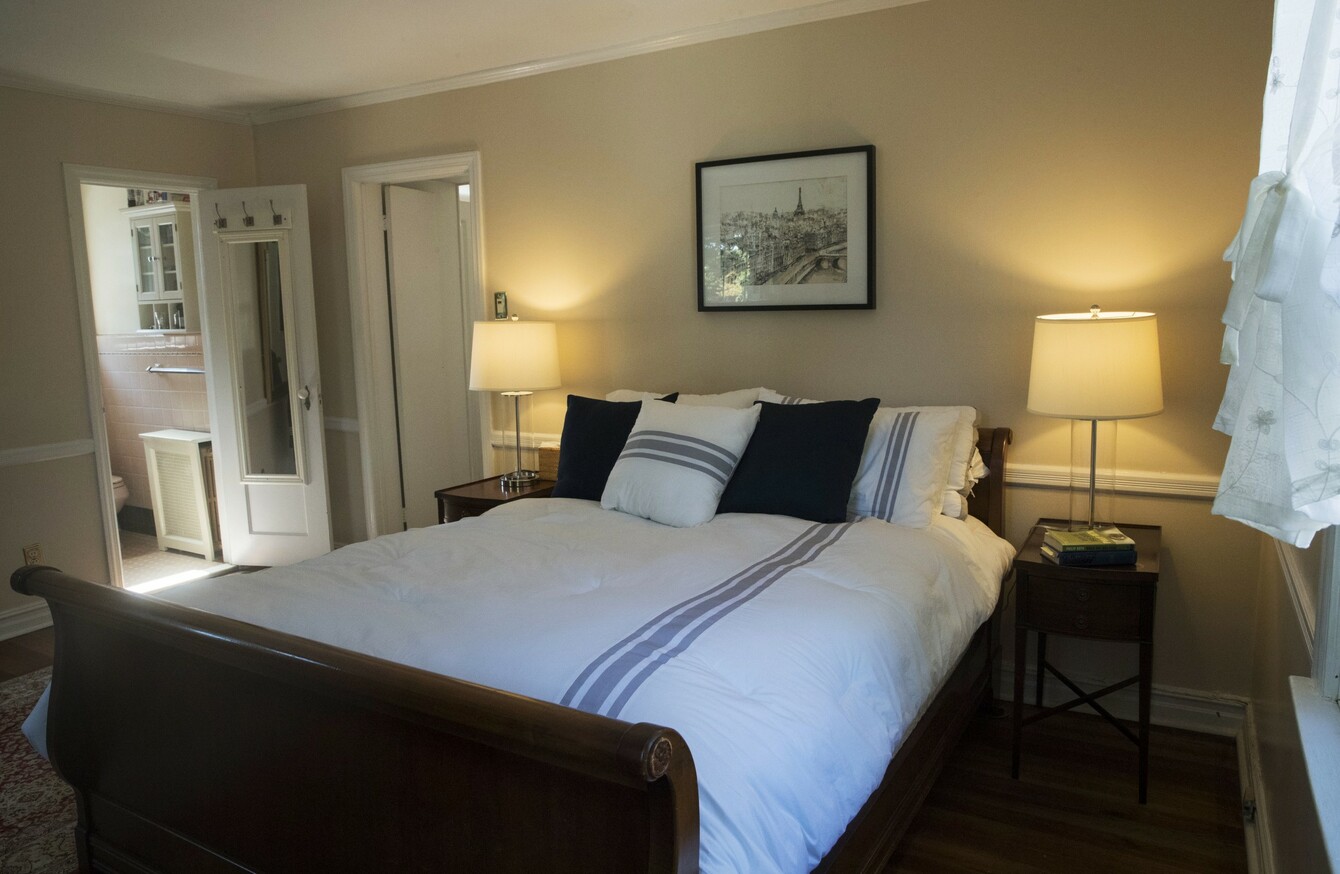 (File photo) Bedroom in new-build home.
Image: Mary Altaffer
(File photo) Bedroom in new-build home.
Image: Mary Altaffer
MORE THAN 500 people have already applied for the new first-time buyers scheme.
Revenue Commissioners said as of 4pm yesterday, 519 applications for the Help-To-Buy initiative had been received.
Figures continue to rise today, with the total figure yet to be calculated.
On Tuesday, the first day applications were being accepted, some 12o people had already signed up by lunchtime.
The scheme, which was announced in last year's Budget, entitles those buying new-build or self-build homes valued up to €500,000 to claim a tax rebate of up to 5% of the value of the home up to €20,000.
Originally, the plan was on homes up to €600,000, however, the upper limit was later changed to €500,000 following Fianna Fáil concerns.
The scheme is estimated to cost the Exchequer around €50 million a year.
Applications are made through Revenue by registering on their website and going through an application process. The rebate will be claimed on either DIRT or income tax.
The initiative is part of Housing Minister Simon Coveney's Rebuilding Ireland plan, which aims to ramp up supply of housing across the country.
He defended not including second-time buyers in the scheme when it was announced stating it would increase house prices.
Coveney claims the new scheme will drive up supply and encourage builders to build affordable homes. However, others in opposition claim it will only hike up house prices .
The programme aims to help first-time buyers meet Central Bank requirements on deposits.
Last year, the rules were relaxed for first-time buyer who now only need a deposit worth 10% of a property, regardless of its price. However, the 20% deposit rule will continue to apply to second-time and subsequent buyers.