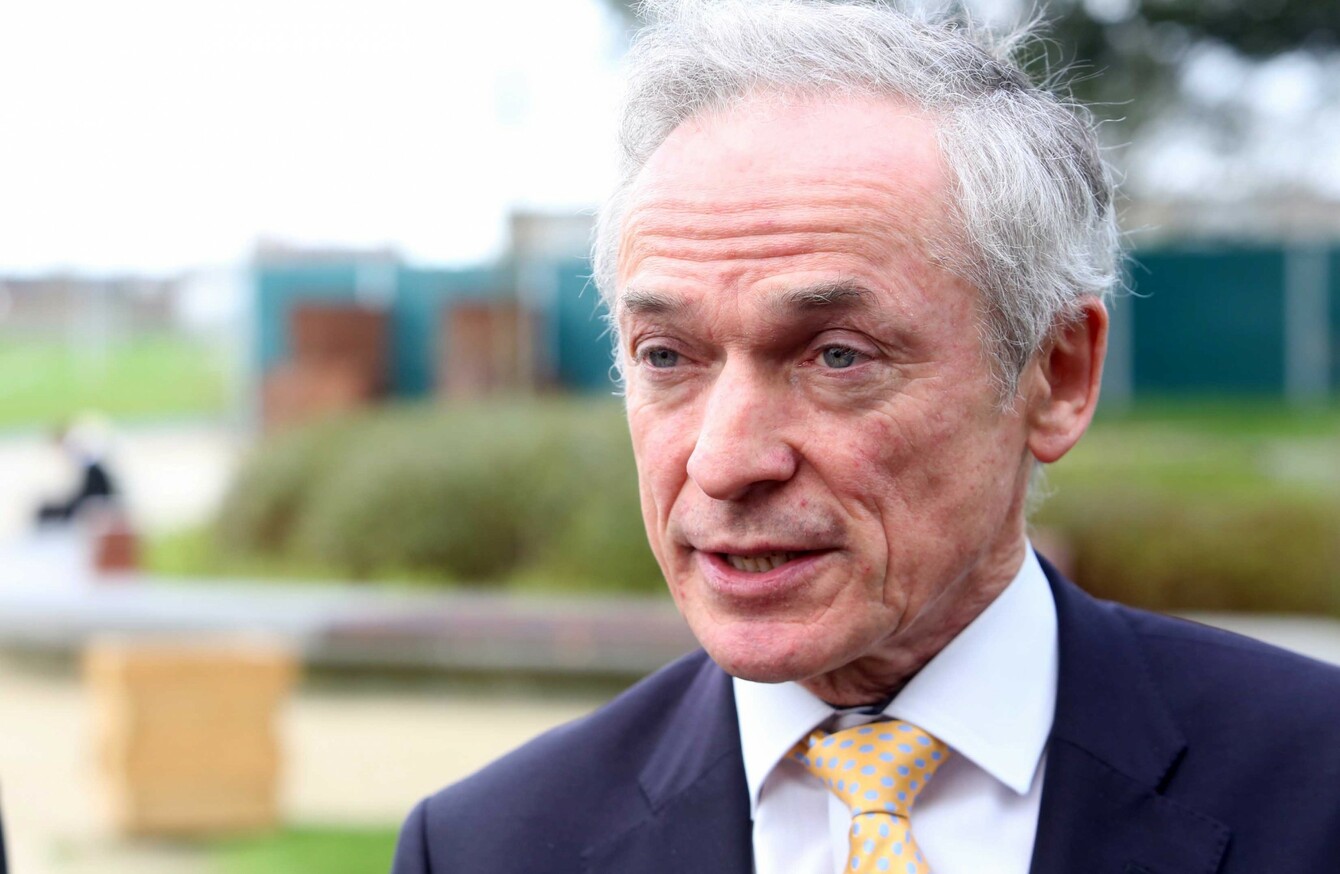 Image: Sam Boal/RollingNews.ie
Image: Sam Boal/RollingNews.ie
Updated 12.10pm
MINISTER FOR EDUCATION Richard Bruton has decided he won't be contesting the Fine Gael leadership, and will be supporting Leo Varadkar as leader.
His announcement comes as Enda Kenny stepped down from the position last night, kickstarting a campaign to determine who will be his successor.
He said that he decided there was no need for him to run, as the two announced candidates – housing minister Simon Coveney, and social protection minister Leo Varadkar – provided enough of a choice for the party.
Leo Varadkar and Simon Coveney are the two frontrunners in the campaign early on, and the only two to be definitely contesting the position so far.
Bruton said that he made his decision not to run in the past few hours.
He added that he notified Simon Coveney of his intention to back Varadkar, but wasn't able to get through to Varadkar to let him know – so his public announcement would be the first he'll hear of it.
He joins Paschal Donohoe, Simon Harris, and Frances Fitzgerald in the ministers who have said they won't contest the Fine Gael leadership.
Earlier
There has been much speculation over whether some of their party colleagues will throw their hat in the ring for the leadership.
Fitzgerald was seen as a strong possibility to announce her candidacy, however the Justice Minister has now put an end to speculation by saying she will not enter.
Justice minister Frances Fitzgerald announced this morning that she would run for Fine Gael leader, saying that entering the contest "is not the right decision for me".
In a short statement released this morning, Fitzgerald said she had "seriously considered contesting the leadership election".
"I have been touched by the encouragement and support I have received," she said.
But I have decided that entering the contest is not the right decision for me.
She credited Enda Kenny for his "immense and extraordinary" work on behalf of the country.
"He strove for the best in a way that was tireless, relentless, enthusiastic and compassionate," she said.
Fitzgerald said she looked forward to the campaign and the "bright future ahead for Fine Gael".
Only Fine Gael members can vote for the next party leader. The vote will be split between TDs, councillors and general party members.
A vote will be cast by councillors and parliamentary party members on Friday 2 June. A Dáil vote to elect a Taoiseach is then expected to take place on Tuesday 13 June.
With reporting from Gráinne Ní Aodha