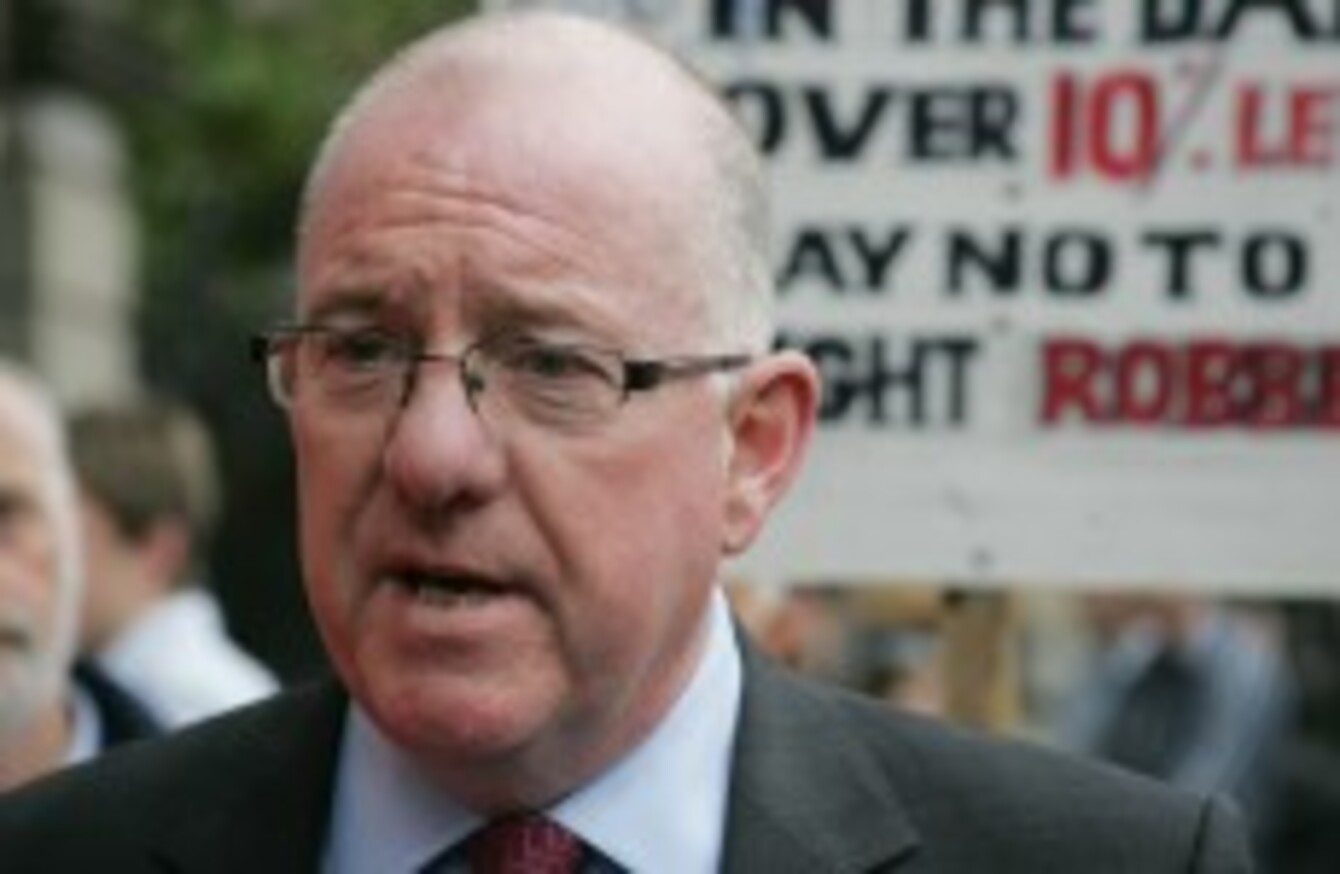 Charlie Flanagan (File photo)
Image: Sam Boal/Photocall Ireland
Charlie Flanagan (File photo)
Image: Sam Boal/Photocall Ireland
A LABOUR TD has criticised Fine Gael chairman Charlie Flanagan for a tweet in which he asked whether the Social Protection Minister Joan Burton had "a government deathwish".
Colm Keaveney's comments came after Flanagan used Twitter this week to criticise Burton who had questioned the wisdom of Fine Gael ministers meeting with Michael Lowry, who was implicated in the Moriarty Tribunal or anyone against whom negative Tribunal findings had been made.
In a tweet sent on Thursday, Flanagan said:
Speaking to TheJournal.ie today Keaveney, a TD for Galway East, said that the use of such language and the singling out of Burton when Arts Minister Jimmy Deenihan had made similar comments, was not fair.
"I just don't understand why individuals would single out and separate this to the extent where it looked like Joan was the only outspoken person in this respect," he said.
"That sort of isolation of people in politics through social media, or print media, or in a school yard, or in a classroom, or on the street is not on."
Keaveney said that despite this he had a "very progressive" working relationship with Fine Gael backbenchers adding: "Some of my best friends in politics are Fine Gael backbenchers."
He said he had since spoken to Flanagan having already communicated with him via Twitter where the Fine Gael chairman insisted that no offence had been intended:
Speaking on RTÉ's This Week programme earlier, Fine Gael TD for Meath East Regina Doherty said that the whole issue over the tweet was a "storm in a tea cup" and said the media focus on it was not warranted.