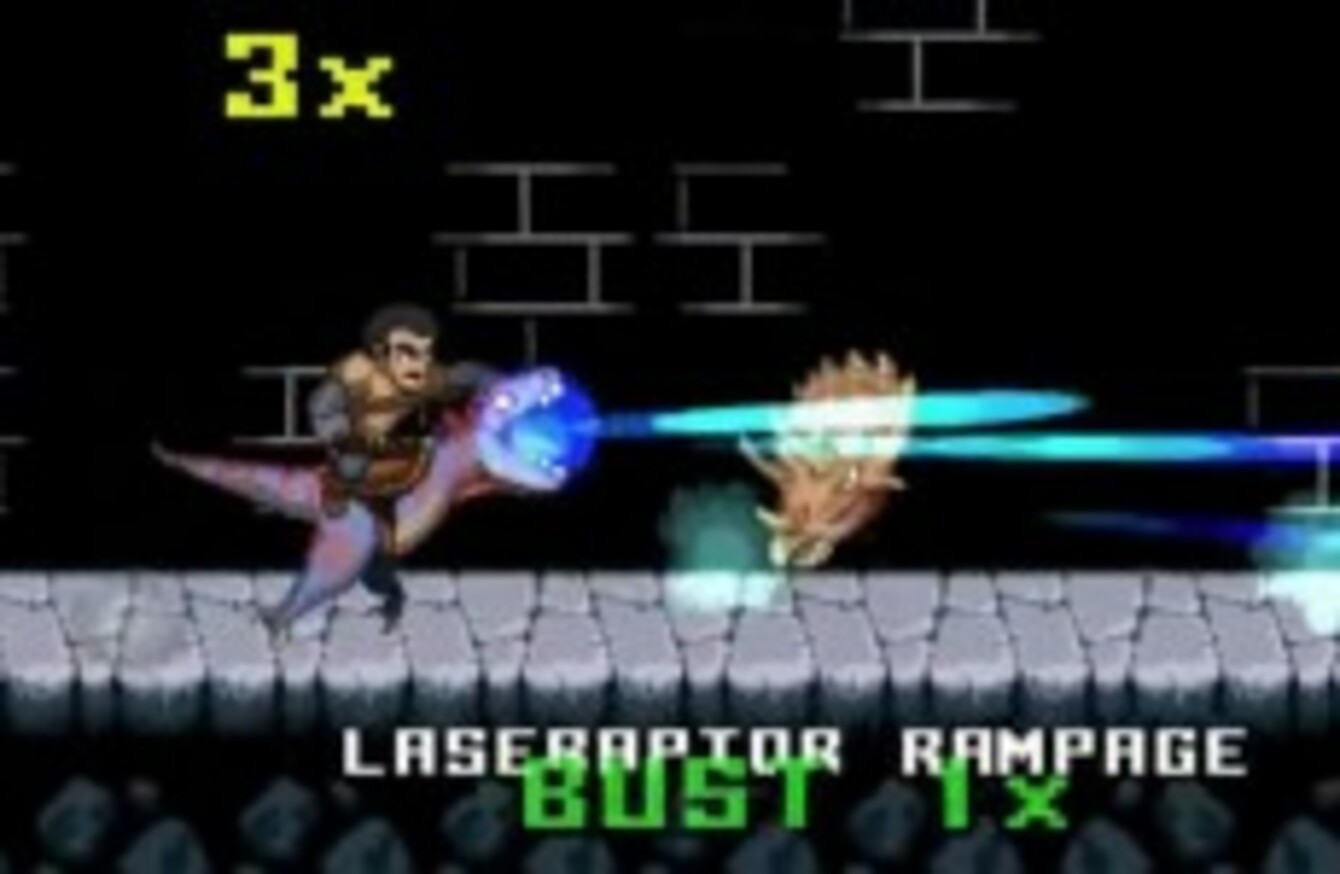 Image: Kepa Auwae/YouTube
Image: Kepa Auwae/YouTube
SO CHANCES ARE you've heard of Flappy Bird being taken down from the store, meaning you're either delighted or frustrated that it's finally gone.
If you're one of the latter and you need to play Flappy Bird, you don't have to pay a few thousand euro for the privilege, there are a whole host of other (and better) games to play. Here are a few to get you started.
Badlands
For: iOS, Android
Cost: €1.79 for iOS, Free for Android
Currently at half-price as a memorial to Flappy Bird, Badlands is a sublime game that just keeps on giving. An atmospheric title, Badlands has you control your flying creature using taps and navigating a whole assortment of obstacles to reach the end of each level.
(Video: TouchGameplay/YouTube)
Punch Quest
For: iOS, Android
Cost: Free for iOS, €0.74 for Android
For those who like their endless running platformers to be a little more action-packed. Punch Quest is frantic and utterly bizarre. Seriously, how many other games would allow you to ride a velociraptor that shoots lasers out of its mouth?
(Video: Kepa Auwae/YouTube)
Dots
For: iOS, Android
Cost: Free
Both simple and addictive, Dots has you matching up similar coloured dots and wiping out as many as possible. While the premise is simple, a 60 second time limit means chaining combos and using powerups wisely becomes important.
(Video: Dots/YouTube)
Threes!
For: iOS
Cost: €1.79
Another simple to learn, hard to master game, Threes is a beautiful game that brimming with personality. Match numbers, but try to get as high a combination as you possibly can without running out of space. You'll become helplessly addictive as you try, mostly in vain, to get a higher score.
(Video: TouchGameplay/YouTube)
Jetpack Joyride
For: iOS, Android
Cost: Free
One of the more popular endless runners out there, Jetpack Joyride is both zany and addictive. The missions and vehicles you can activate gives the game a lot of variety and means that you'll be giving yourself one more go even after the hundred attempt.
(Video: HalfbrickStudios/YouTube)
Super Stickman Golf 2
For: iOS, Android
Cost: €0.89 for iOS, Free for Android
Golf on its own is boring, but when you combine it with bizarre courses and a good physics engine, it turns into an addictive game. There are also hats, lots and lots of hats.
(Video: TouchGameplay/YouTube)
World of Goo
For: iOS, Android
Cost: €4.49 for iOS, €3.99 for Android
Originally a PC game, the physics-based puzzler works just as well on iOS and is just as relaxing and fun. Construct buildings, bridges and other structures as you overcome obstacles and challenging puzzles.
#Open journalism No news is bad news Support The Journal

Your contributions will help us continue to deliver the stories that are important to you

Support us now
(Video: WiiloveitTV/YouTube)
If the above somehow doesn't satisfy you and you really, really need to play Flappy Bird, there are a few versions that are out there.
Tappy Bird
For: Android
Cost: Free
The work of Irish developer Shane O'Brien, Tappy Bird is one of the better clones out there, the watercolour art style is easy on the eye while keeping the same level of frustration and addictive nature that's the original has.
(Image: Flappy Bird/Google Play)
Flappy Doge
For: Browser
Cost: Free
Exactly the same game except, as you may have guessed, you have to guide a pixelated Shiba past the pipes.
(Image: Flappy Doge)
Flappy Bird: Typing Tutor
For: Browser
Cost: Free
Just in case you felt tapping is too easy, you can has turned Flappy Bird into a typing simulator. It's exactly like Typing of the Dead except it doesn't have the horrendous voice acting.
(Image: Flappy Bird: Typing Tutor)