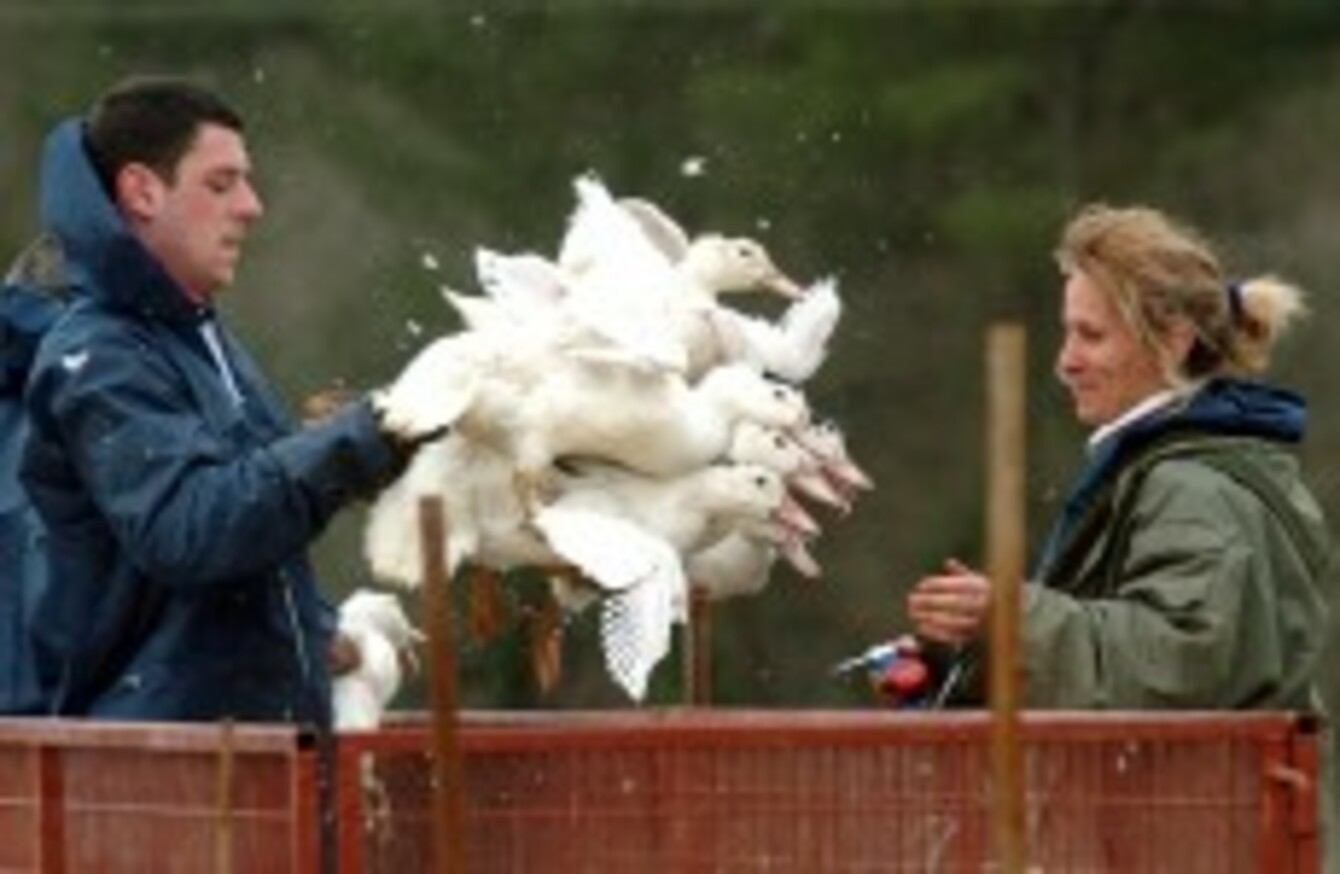 A French vet vaccinates ducks at a poultry farm in France's south-western region of Landes, a leading foie gras producer
A French vet vaccinates ducks at a poultry farm in France's south-western region of Landes, a leading foie gras producer
BRITAIN'S HOUSE OF Lords has taken foie gras off the menu after animal rights activists complained it was being served in its restaurants, a spokesman for the upper house of parliament said Thursday.
Catering chiefs in the Lords, which broke up for Christmas on Wednesday, have decided not to serve the delicacy when peers return in the new year, the Lords spokesman said.
"It will not feature on menus from January," he said.
Foie gras, which is made by force-feeding grain to ducks or geese to produce a fatty enlarged liver, is already off the menu in the House of Commons, or lower house of parliament.
The campign group People for the Ethical Treatment of Animals hailed the decision by the upper chamber, saying it had won the support of several peers for the pate to be banned.
"We are delighted that the House of Lords will join the House of Commons in taking a stand against cruelty and removing this most un-British of products from its menus," Peta associate director Mimi Bekhechi said.
The House of Lords has more than 800 unelected members, ranging from politicians given honours by their parties to hereditary peers and bishops.
It is responsible for scrutinising legislation voted on by the House of Commons before it passes.
Former James Bond star Roger Moore has also been calling for a ban on foie gras in Britain.
The US state of California banned foie gras in July.