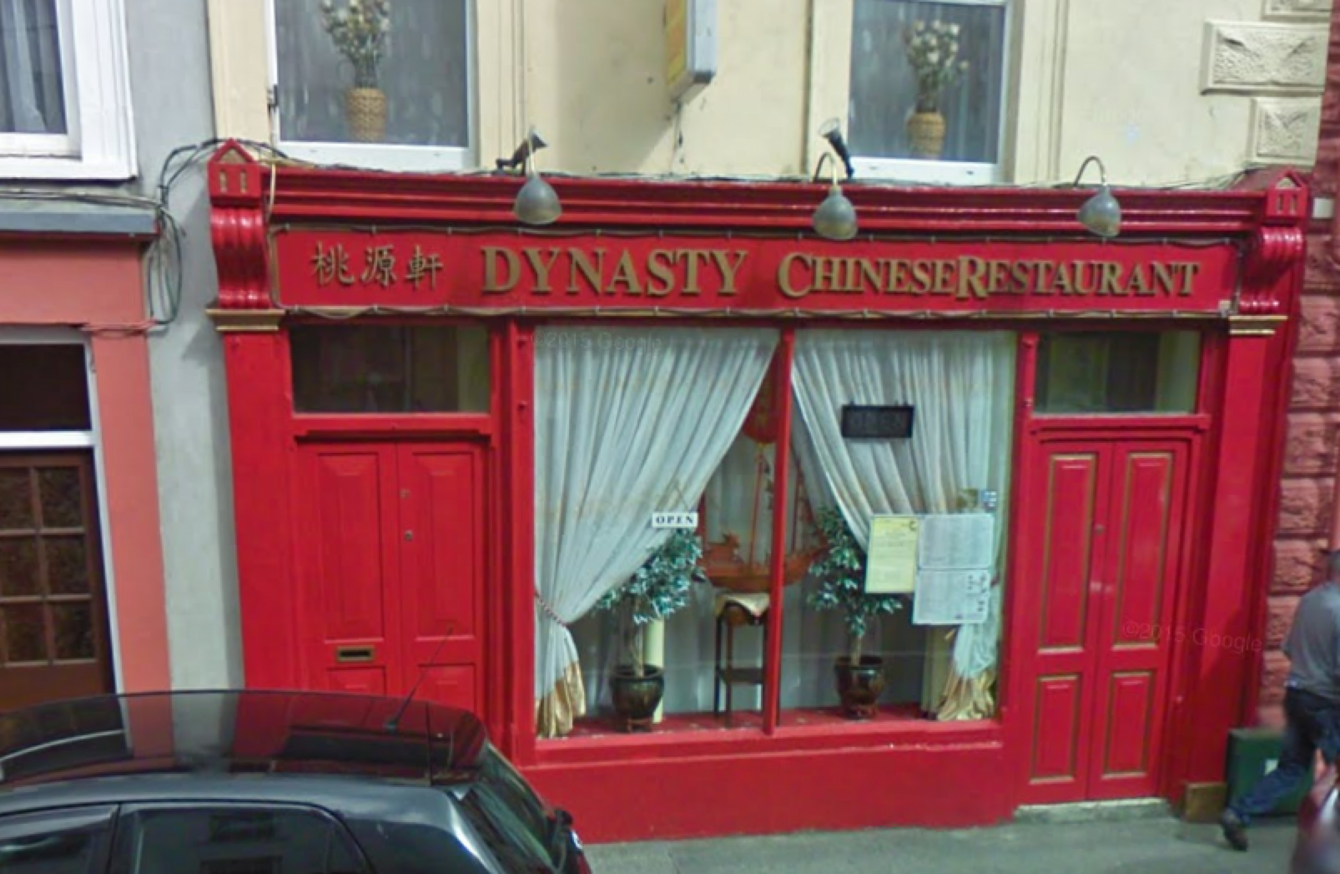 Image: Google Maps
Image: Google Maps
THE FOOD SAFETY Authority of Ireland has released its figures for 2015, which show a 6% decrease in the number of enforcement orders served on food businesses compared to 2014.
Over 2015, officers served 106 enforcement orders (90 closure orders and 16 prohibition orders) on food businesses throughout the country – down from 113 the previous year.
During the month of December alone, seven closure orders and one prohibition order were served on food businesses.
Three Closure Orders were served under the FSAI Act, 1998 on:
Tom Costello (poultry slaughtering), Old Town Hospital, Limerick
Tasty Bites (restaurant), 281 Hyde Road, Limerick
Sunrise Indian and European Takeaway, Magheraclogher, Bunbeg, Donegal
Four Closure Orders were served under the EC (Official Control of Foodstuffs) Regulations, 2010 on:
JDs (delicatessen) (closed activity: preparation and sale of hot and cold foods at the deli counter), Unit 2-3, Rathcoole Shopping Mall, Main Street, Rathcoole, County Dublin
John Doyles (public house) (closed activity: the preparation and service of foods only – service of beverages not affected), 160-1 Phibsborough Road, Phibsborough, Dublin 7
Dynasty Restaurant, 31 Bridge Street, Skibereen, Cork
Moonsoon Restaurant, Church Street, Collon, Louth
One Prohibition Order was served under the EC (Official Control of Foodstuffs) Regulations, 2010 on:
Safco Fine Foods Ltd (manufacturer/packer), Unit 4 A, Cookstown Business Centre, Tallaght, Dublin 24
'Poor cleaning and sanitation'
The Food Safety Authority of Ireland (FSAI) said the types of recurring food safety issues which lead to closure orders were poor cleaning and sanitation of premises, poor personal hygiene, lack of running water, inadequate hand washing facilities, incorrect food storage, lack of or ineffective pest control programme, structural problems arising from lack of ongoing maintenance and lack of or inadequate food safety management system.
The FSAI's chief executive Pamela Byrne said, "Food businesses need to have the proper systems in place to ensure that the food they are preparing or serving is safe to eat.
While most food businesses follow high standards and are compliant with food safety legislation, we continue to encounter cases where consumers' health is put at risk through a lack of compliance.
"This is unacceptable and will be met with the full rigors of the law."