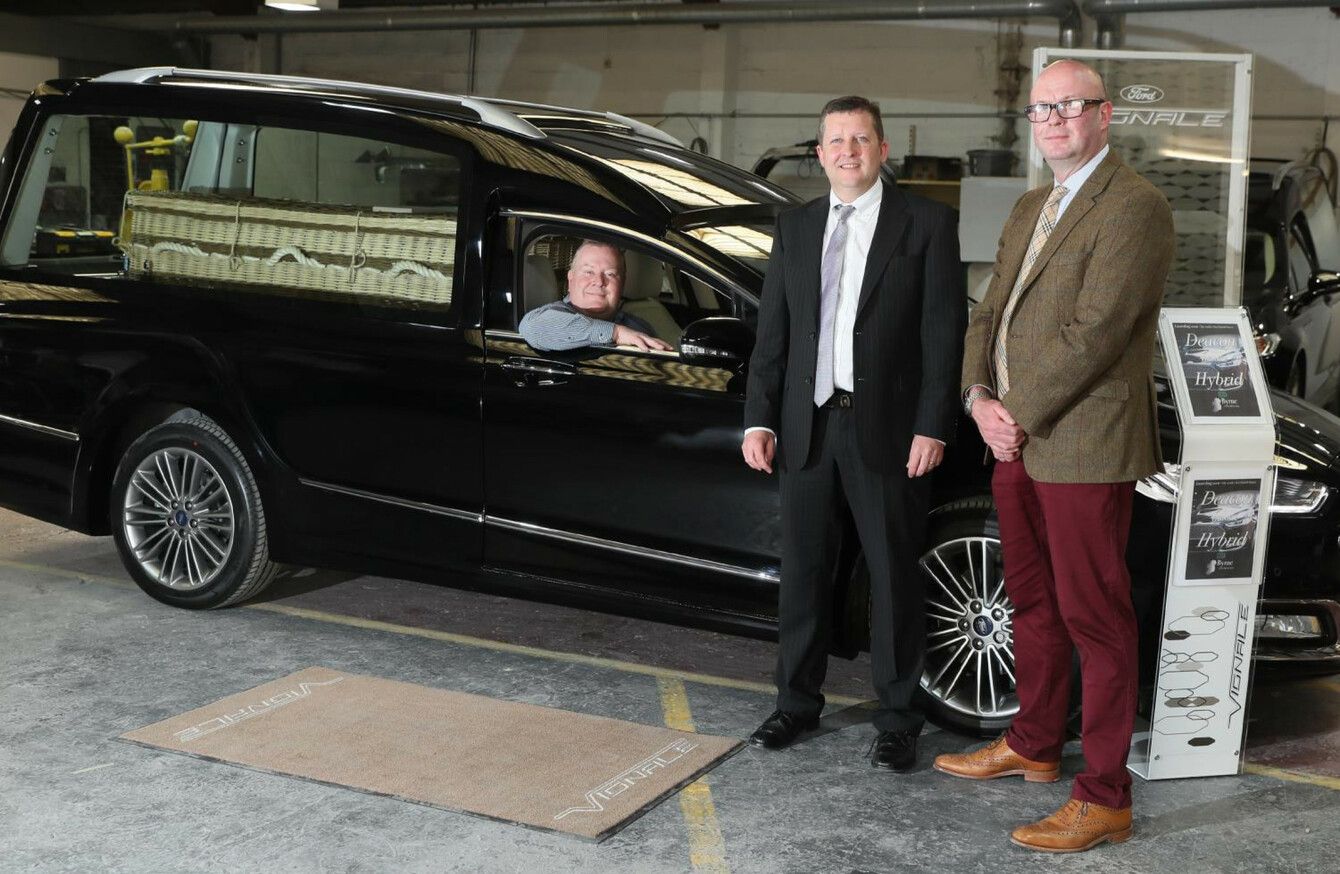 FOR THOSE WHO want to go gentle into that good night Ford has launched a hybrid hearse based on the estate version of the new Mondeo Hybrid Electric Vehicle (HEV) which arrived in Ireland earlier this year.
The new Deacon V hybrid electric hearse has been built by Byrne Coach Builders of Dundalk.
The environmentally-friendly hearse has a fuel consumption rate of 4.2 litres/100km, should that be the type of thing you are worried about when you die.
Although, according to Byrne Coach Builders ,"More and more people are looking for vehicles that have less of an impact on the environment for the last journey of a loved one".
Regarding the hybrid hearse, Peadar Byrne, MD of Byrne Coach Builders, said:
It really helps to bring the traditional funeral hearse into the 21st century as electric and hybrid vehicles become more and more popular. The hybrid engine is ideally suited for use as a funeral vehicle as it is always quiet and efficient.
So rather than going with a bang, you can go out with a gentle whirl.
Want to make sure you don't miss out on anything going on in the world of motors? Like us on Facebook and and follow us on Twitter for the latest updates.