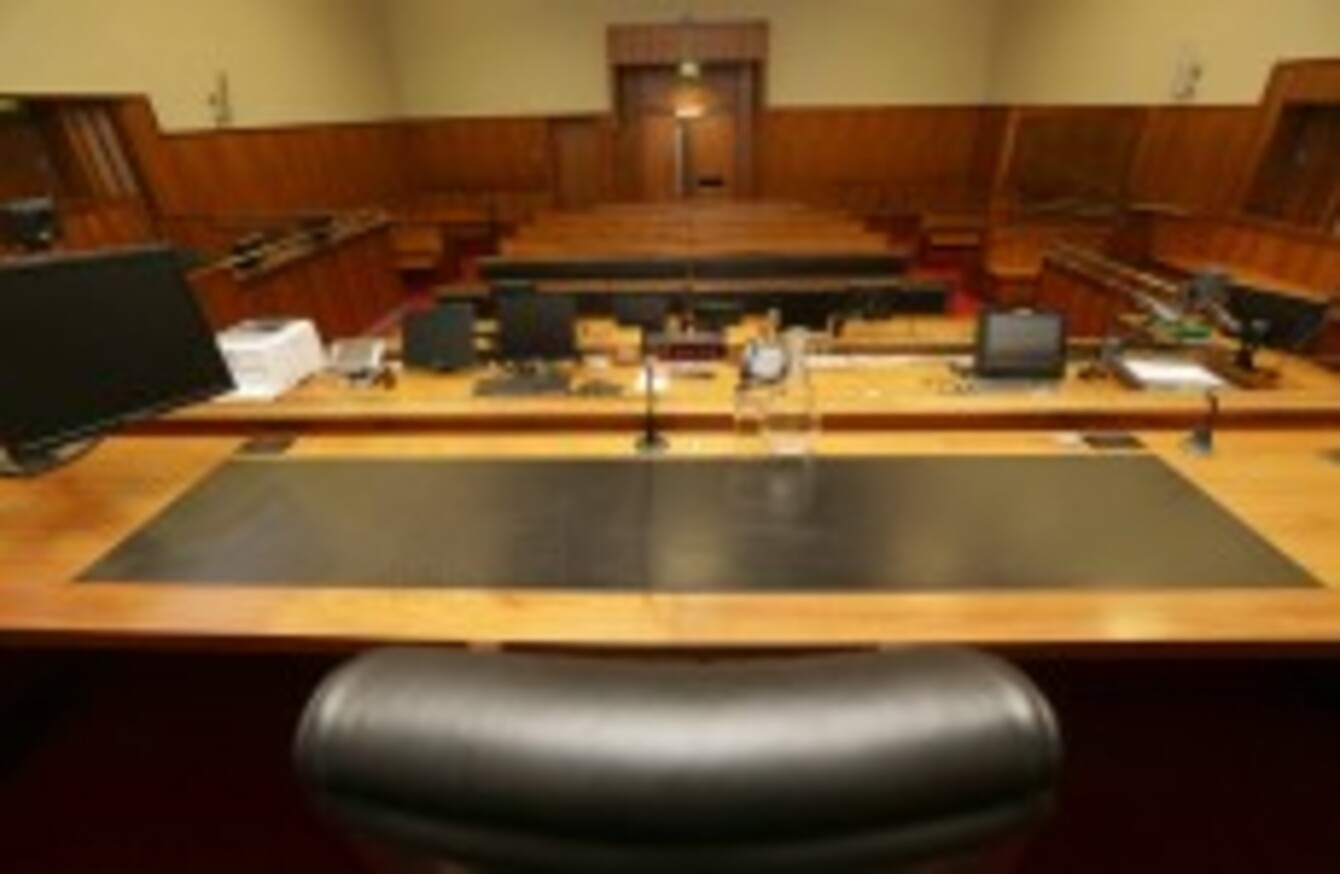 Court 19 at the Circuit Criminal Court where the trial is taking place
Image: Photocall Ireland
Court 19 at the Circuit Criminal Court where the trial is taking place
Image: Photocall Ireland
A FORMER ASSOCIATE Director of Anglo Irish Bank has spoken of how he refused to sign a letter that would have changed the terms of a loan.
Speaking today at the trial of Sean Fitzpatrick, Willie McAteer and Pat Whelan, Lorcan McCluskey said that he was instructed to change letters that were dated July 17 2008 that related to the Maple 10, a group of developers who were loaned money by Anglo.
However, the instruction came in October. McCluskey said that he "basically refused" to sign the letters.
He said they were then signed by his boss Michael O'Sullivan and Pat Whelan, who was O'Sullivan's superior at the time.
McCluskey kept the original instruction as proof that the idea was neither his nor O'Sullivan's, who he said was "uncomfortable".
McCluskey said that the Maple Ten affair "wasn't a normal situation".
The letters changed the amount of recourse owed by all the members of the Maple Ten to nil. McCluskey said that he "had never met the Maple Ten" so was "looking at it coldly".
After a high-level Asset Quality Review, the recourse was reinstated in January 2009.
Letters
McCluskey said he had been called to Whelan's office and asked to prepare ten identical loan facility letters. He said he was given the pricing and terms of the letters and recounted that some of the letters were for those named as the Maple Ten.
When asked about the frequency of the letters he replied.
It's never happened before, it's never happened since, so it's very unusual.