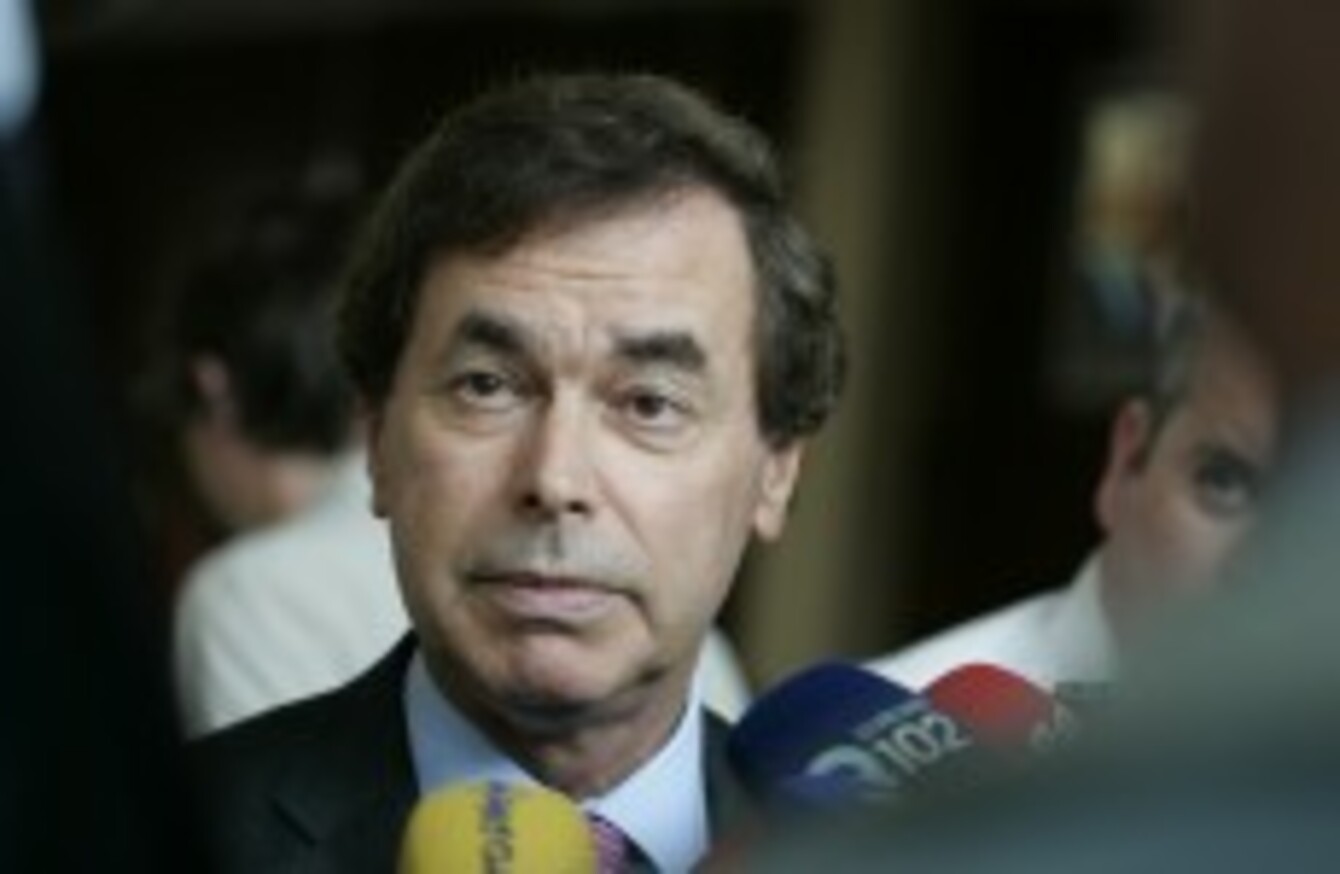 Minister for Justice Alan Shatter
Image: Eamonn Farrell/Photocall Ireland
Minister for Justice Alan Shatter
Image: Eamonn Farrell/Photocall Ireland
A FORMER ATTORNEY general has raised concerns over proposed reforms to the legal profession – which it's been suggested could compromise independence and result in some increases to legal costs.
Dermot Gleeson, who was Attorney General in John Bruton's 'Rainbow Coalition' government between 1994 and 1997 and is now one of Ireland's top barristers, told TheJournal.ie he was worried by aspects of the reforms.
While Bar Council member David Barniville has warned that the Bill as it stands would "fundamentally change the legal profession, in a way that will fundamentally damage people's access to justice."
The Legal Services Regulation Bill, which will be debated by in the Dáil today, proposes a new regulatory authority to oversee the profession. But its proposed structure has caused controversy, with barristers arguing that it would give the Government undue political influence over legal practice.
"We fully accept that there is a need for independent regulation," Barniville told TheJournal.ie. "But the bill provides for the Government to appoint members of the regulatory authority, with no basis for where these people are to come from or what qualifications they should have."
He said such influence would affect Ireland's image internationally.
Barniville also said that the reforms – which were agreed in principle as part of the EU/IMF/ECB bailout, partly with the aim of cutting legal expenses – could result in increased costs to clients.
Increased costs
"You've up to 43 appointed members, plus their staff, who are going to have to be paid, pensioned and accommodated," he said, adding that this would mean increased professional fees for lawyers. "It's hard to see how that cost can avoid being passed on to clients."
The Bar Council has proposed an 'oversight' rather than a direct form of regulation, which it says would involve a much smaller staff and lower overheads.
Gleeson said he was troubled by the proposed measures. "I share the concerns that have been expressed by the leaderships of both the solicitors and barristers profession on this bill," he said.
The Department of Justice declined to comment. However, speaking recently Minister Shatter said there was "no reason for concern" over the bill and rejected suggestions of undue Government influence.
"The legislation sets out quite clearly that the authority is independent of the minister," he said.